Find Assisted Living in Your Area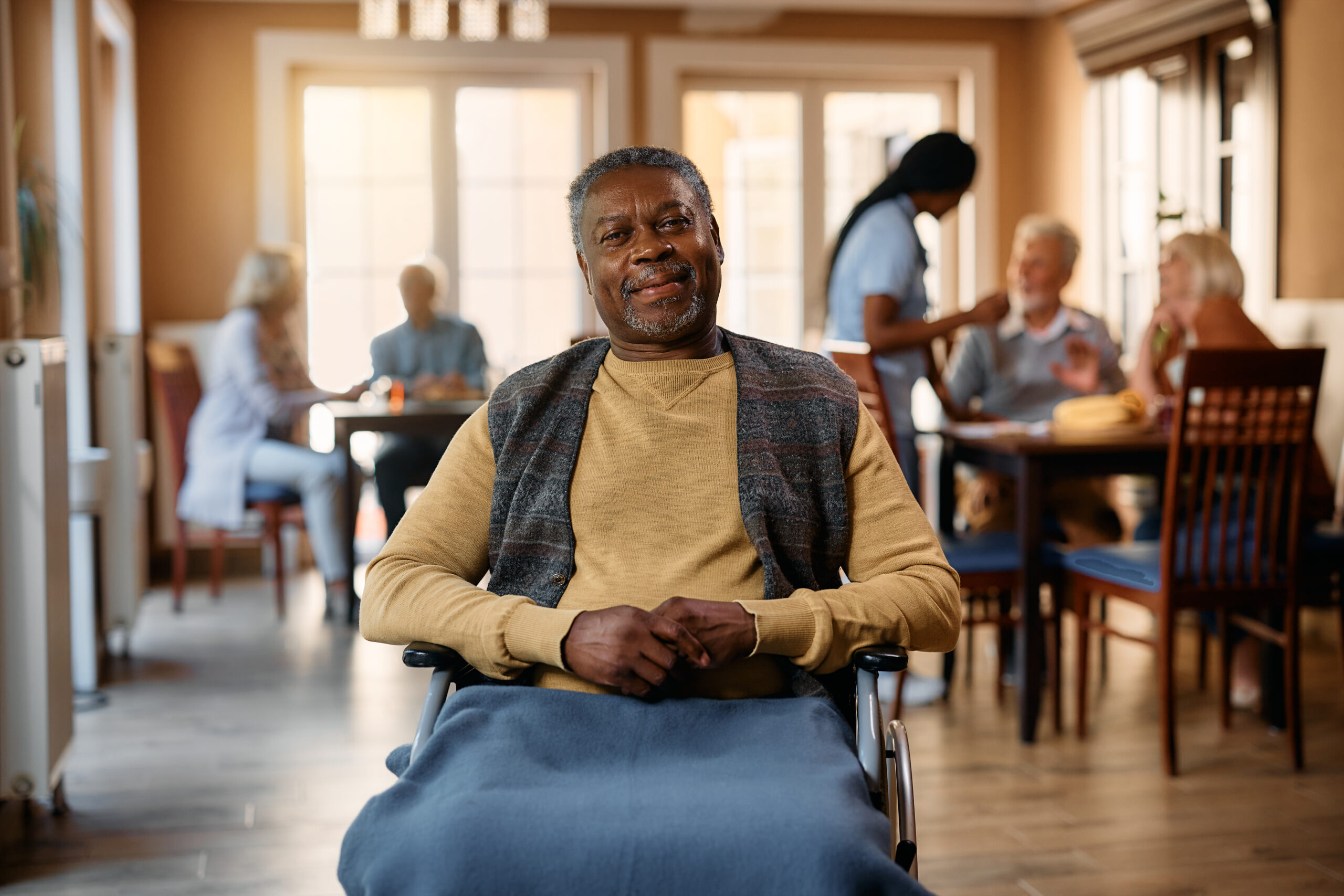 African Americans have long faced discrimination in the United States. Sadly, that's no different when it comes to finding adequate health care and senior living options. Stories of unethical treatment and neglect toward African American seniors in nursing homes across the country have been well documented by various advocacy organizations.
Data shows that racism is very much alive in assisted living and nursing care facilities throughout the country. A 2004 study indicated that 60% of elderly people of color experienced some level of discrimination while searching for a care facility. In 2022, another study conducted by the Commonwealth Fund indicated that 25% of Black and Latinx/Hispanic adults aged 60 and above reported unfair treatment in health care or nursing home environments.
For seniors and their families, racial disparity can make the decision to move to assisted living or other senior care homes more difficult. This guide provides information, resources and tools for African American families exploring assisted living and other senior living options to help make these decisions easier.
Challenges African Americans Face When Looking For Assisted Living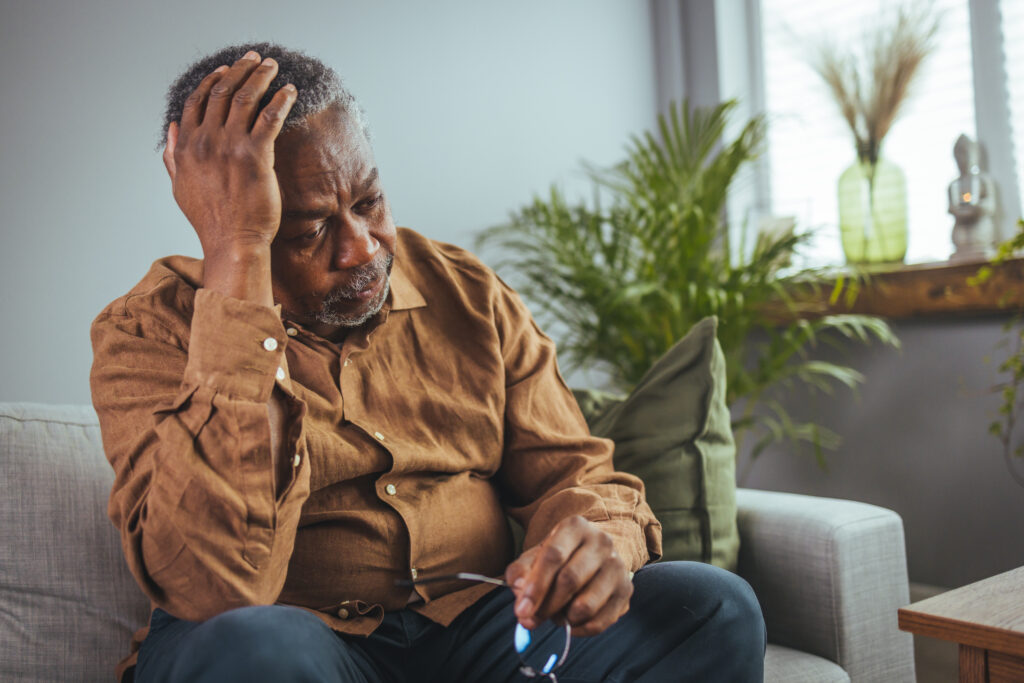 Racism goes beyond simple stereotypes, and that's especially true for African American seniors seeking assisted living. From searching for an assisted living community that will prioritize admission to accessing the necessary benefits and programs to pay for care and ensuring fair treatment within the facility, the challenges faced by African American seniors are many.
Discrimination
Discrimination is a serious issue in the United States, especially in health and senior care. The Commonwealth Fund study mentioned earlier determined that more than 25% of U.S. seniors felt that they were unable to access the care they needed due to discrimination. It also determined that those who did experience discrimination in a health care setting were more likely to face worsening health conditions and economic hardship.
There are several ways Black Americans experience discrimination in senior living residences. This includes but isn't limited to:
Community managers may assign lower priority to African American seniors seeking admission.
Health care providers may discriminate against Black seniors by delaying referrals or transfers of vital health information.
Health care providers may believe stereotypes about African American patients, such as assuming that they drink alcohol, smoke or consume drugs.
Caregivers may be dismissive of African American seniors' health concerns, choosing to not take them seriously due to stereotypes about intelligence or education.
Financial Challenges
While many Black Americans do well economically, others face severe financial challenges that are rooted in racism. According to the National Alliance to End Homelessness, 21% of Black Americans live below the poverty line and have just 10 cents for every dollar of wealth that white Americans have.
Decades of racism have taken opportunities away from generations of Black Americans, resulting in a long-term economic imbalance. During their working years, Black seniors in America may have faced discrimination, such as:
Not being hired for a role they're qualified for
Unfair pay (According to the Department of Labor, Black Americans earn $0.76 for every $1.00 earned by white Americans)
Lack of consideration for promotions in the workplace
Being the first considered for layoffs by their employer
Wrongful termination stemming from stereotypes with regard to theft, harassment or work ethic
Economic challenges among African Americans go beyond issues with employment. Banks and lenders may also discriminate when assigning interest rates or approving mortgages and loans. The Home Mortgage Disclosure Act indicates that while 15% of Black applicants were denied conventional loans, only 6% of white applicants had their applications declined. This results in African Americans being forced into long-term rentals, and while that's less expensive on a month-to-month basis, it affords less tax savings and prevents Black Americans from building wealth and equity.
These long-term financial challenges faced by African Americans make it even more difficult for seniors to save for retirement, meaning that funding for assisted living and other types of senior care can be challenging to obtain. Thankfully, there are programs and supports available to help these individuals and their families obtain the financial help they need, including Medicaid and Medicare.
Cultural Distrust
Long-term systemic racism in the United States has led to decades of distrust among Black Americans. In many cases, African American seniors may feel distrustful of government organizations and health care institutions. This makes it even harder for Black Americans to feel comfortable trusting senior care providers and, ultimately, places the burden on family members to provide help with long-term care needs.
Cultural Obligations
It's traditional in African American culture for women to provide care to aging parents and other elders within their families. According to an AARP report from 2020, the typical African American caregiver provides live-in care for an aging parent or grandparent who's approximately 65 years old. Furthermore, these caregivers typically work an average of 37.5 hours per week and, in many cases, care for children in the home as well. Many of these caregivers report various financial consequences that occur as a result of caregiving, including the inability to save money for retirement or pay bills as well as increased debt.
This obligation can lead to a vicious cycle of Black Americans being unable to access and afford long-term care. As the burden of caring for a senior loved one negatively impacts their caregiver's economic situation, they're forced to rely on their own children or other loved ones to provide care as they need it later in life.
How To Manage Guilt When Moving a Loved One to Assisted Living
The cultural obligations discussed earlier can equate to extreme guilt among family caregivers who choose to relocate their senior loved one into an assisted living facility. While feelings of guilt are normal for any caregiver, these emotions may be exacerbated for African American families as a result of cultural traditions in which female adults are expected to provide full-time, live-in care for their elders.
Concerns about the discrimination an elderly loved one may face while in care, their happiness and quality of life, and their health and safety are common among African American caregivers after moving a loved one into long-term care. For many, that concern is paired with feelings of failure that stem from not providing care at home. In many cases, feelings of failure occur regardless of how unmanageable their previous lifestyle had become.
Furthermore, it's not uncommon for family caregivers to make promises to a parent, aunt, uncle or spouse about eldercare, especially in African American communities. That might look like a parent asking a child not to abandon them in their older years or a spouse looking back on their wedding vows and feeling as though having their loved one moved into assisted living is in breach of that promise.
Understanding the Reasons for Seeking an Alternative Arrangements
Assisted living is often a safe and beneficial option for seniors with medical or personal care needs. In addition to providing 24-hour supervision and care, seniors in assisted living facilities also have access to daily activities and socialization opportunities. These aspects of community living can dramatically improve the quality of their lives when compared with the isolation and loneliness that often comes with aging at home. In an assisted living facility, residents have access to trained staff and medical professionals who can quickly respond in an emergency while providing a high level of safety and security.
Alternatively, living with family may sometimes present safety concerns for seniors. The risk of falls and accidents is often higher at home, especially if modifications to improve safety haven't been made. Furthermore, most family caregivers have their own responsibilities and obligations, such as work, school or childcare, that can compromise the level of support seniors receive. By moving seniors to an assisted living facility, they can reside in a safer, healthier environment that's better equipped to meet their specific needs.
When experiencing feelings of guilt, it's important for family caregivers to understand that choosing an assisted living arrangement for their family member doesn't imply that they're unable to provide adequate care for their loved one. On the contrary, it means they're making the best decision for the health, happiness and well-being of their loved one.
It's also important to keep in mind that even in assisted living, family caregivers can remain involved in their loved one's life. Most facilities host social activities and dinners that family members are able to attend, and care plans are often designed with the input of adult children, spouses or other close family members.
Seeking Spiritual Guidance
For those with religious beliefs, seeking the guidance and support of a chaplain, pastor, priest or other spiritual leader may offer some comfort. This may help African American family caregivers understand that seeking help with their loved one's care is not a sign of weakness or failure, but rather an act of love and respect for their loved ones.
Through prayer, reflection and guidance from a spiritual leader, caregivers can find peace and forgiveness while recognizing that they're doing the best they can do in difficult circumstances. It can also help them find the strength and courage they need to make difficult decisions, enabling them to move forward with hope and faith for their own future and the future of their senior loved one.
Sharing Feelings With Friends or Family Members
Talking with friends and family members can be a helpful way to ease guilt and support. That can especially be true when sharing feelings with friends who share the same cultural beliefs and have dealt with a similar situation with a loved one.
Sharing feelings of guilt and concerns about assisted living with trusted friends or family members can help caregivers to process their emotions, gain perspective, and receive encouragement and validation. Loved ones can provide practical support as well such as visiting the assisted living facility to check in or participate in activities with the senior.
Journaling
Writing down thoughts and emotions can help family caregivers to process feelings, gain clarity and perspective and identify patterns or triggers that may be contributing to their guilt. Journaling can also help caregivers identify positive experiences and moments of gratitude to counterbalance negative feelings of guilt and shame. Furthermore, it's a great way to create a written record of the care-giving journey, which is something that can eventually provide a sense of accomplishment and pride in the difference the caregiver has made in their senior loved one's life. Overall, by reflecting on their experiences through journaling, African American family caregivers can find a sense of peace and closure, helping them get past cultural guilt.
Joining a Caregiver Support Group
Talking with other caregivers and support groups can be beneficial for African American caregivers. Many communities have support groups specifically for caregivers where they can connect with others who understand their experiences and share tips and resources. This can provide a sense of belonging and reduce feelings of isolation.
Speaking With a Professional Counselor
For some family caregivers, the cultural guilt and emotional turmoil of moving a loved one to assisted living may be too overwhelming and difficult to manage on their own. In these cases, professional counseling may be needed to provide additional support and guidance.
A professional counselor can help family caregivers process their emotions, identify negative thought patterns and develop coping strategies to better manage feelings of guilt and stress. A counselor can also help caregivers work through unresolved issues or conflict between the caregiver and their senior loved one to ensure more effective communication.
Beyond working through unresolved conflict and emotions, an experienced counselor can also help caregivers develop a self-care plan to prioritize their own physical and emotional well-being.
How to Choose an Assisted Living Community for an Older African American Loved One
The below checklist will help guide you through the process of choosing a community for your loved one. Download it and bring it on tours with you, and refer back to it to ensure a community has everything your loved one needs.
Resources for African American Seniors
Throughout the United States, several programs exist to advocate on behalf of African American seniors and help them find safe, sanitary housing and assisted living facilities.
Resource

Contact

Description

(206) 328-5639

This program supports African American seniors in the Seattle area by providing underserved elders with access to ongoing case management and social services programs. This program is open to African American seniors who are:

– Aged 60 or older
– Frail or disabled
– In need of help with activities of daily living
– Living at or below the poverty level
– At risk of institutionalization
– Struggling to access support systems

(202) 637-8400

Serving Black Americans aged 50 and above, the National Caucus and Center on Black Aging provides various programs and services that are aimed at improving beneficiaries' health and quality of life. This includes:

– Affordable housing
– Health care counseling
– Nutrition counseling
– Screening programs
– Support groups
– Behavior modification programs

(650) 721-1023

The Stanford Geriatric Education Center provides educational resources for seniors and caregivers. This division of Stanford Medicine specializes in ethnogeriatrics, which focuses on conditions and illnesses affecting senior citizens of diverse ethnic backgrounds.

(202) 289-6976

Justice in Aging is committed to ensuring fair, equitable treatment among seniors of all races, ethnicities and sexual preferences. It offers education for practitioners and caregivers and engages in legislative and administrative advocacy for seniors who've faced discrimination or unfair treatment.

(213) 740-1887

Advocates for African American Elders is a nonprofit organization that seeks to enhance seniors' quality of life by providing advocacy, education for caregivers and access to community resources. It primarily works with African American seniors aged 65 and older.

(313) 664-2600

Serving seniors and caregivers in Michigan, Healthier Black Elders is committed to removing racial disparities in health care and senior living. Its services include health care practitioner and caregiver training, best practices development and research programs for elderly African Americans.

(646) 653-5015

The Diverse Elders Coalition is an organization comprised of senior citizen organizations representing various cultures and communities. Together, the coalition provides advocacy and education to improve the lives of culturally diverse American seniors.

(800) 510-2020

Operated by the California Department of Aging, the Equity in Aging Resource Center takes measures to ensure fairness and equity for seniors of all ages, races, ethnicities and religions. Its programs are designed to ensure that all seniors have access to benefits and local resources, as well as advocacy services in matters relating to discrimination or abuse.

U.S. Department of Health and Human Services – Office of Minority Health

(800) 444-6472

The Office of Minority Health is responsible for creating federal policies and programs that improve the health and well-being of Americans with African, Hispanic/Latinx and Asian backgrounds. Its key initiatives include:

– Providing education to ensure cultural competency for health care providers
– Educating Americans and their caregivers about common illnesses and conditions that affect certain population groups
– Funding programs and initiatives at the state level that provide resources for Black, Hispanic and Asian Americans