Find Assisted Living in Your Area
Surveys show that the vast majority of older adults want to age in place. But, health or other care needs may make this option impractical or unsafe. Fortunately, there's an alternative: residential care homes. A care home is a home-away-from-home that still looks and feels like home, rather than an institutional setting.
Across the country, they are called by various names, including residential care homes, residential care facilities for the elderly (RCFE), adult family homes, board-and-care homes, and personal care homes. But they all provide a needed service: care for seniors in a home-like setting.
In this guide, we'll explain residential care homes in more depth to help you decide if this type of senior living is right for you or your loved one. We also compare care homes to other senior care options, explore the cost of care homes and how to pay, and answer some frequently asked questions about residential care homes.
What Are Residential Care Homes?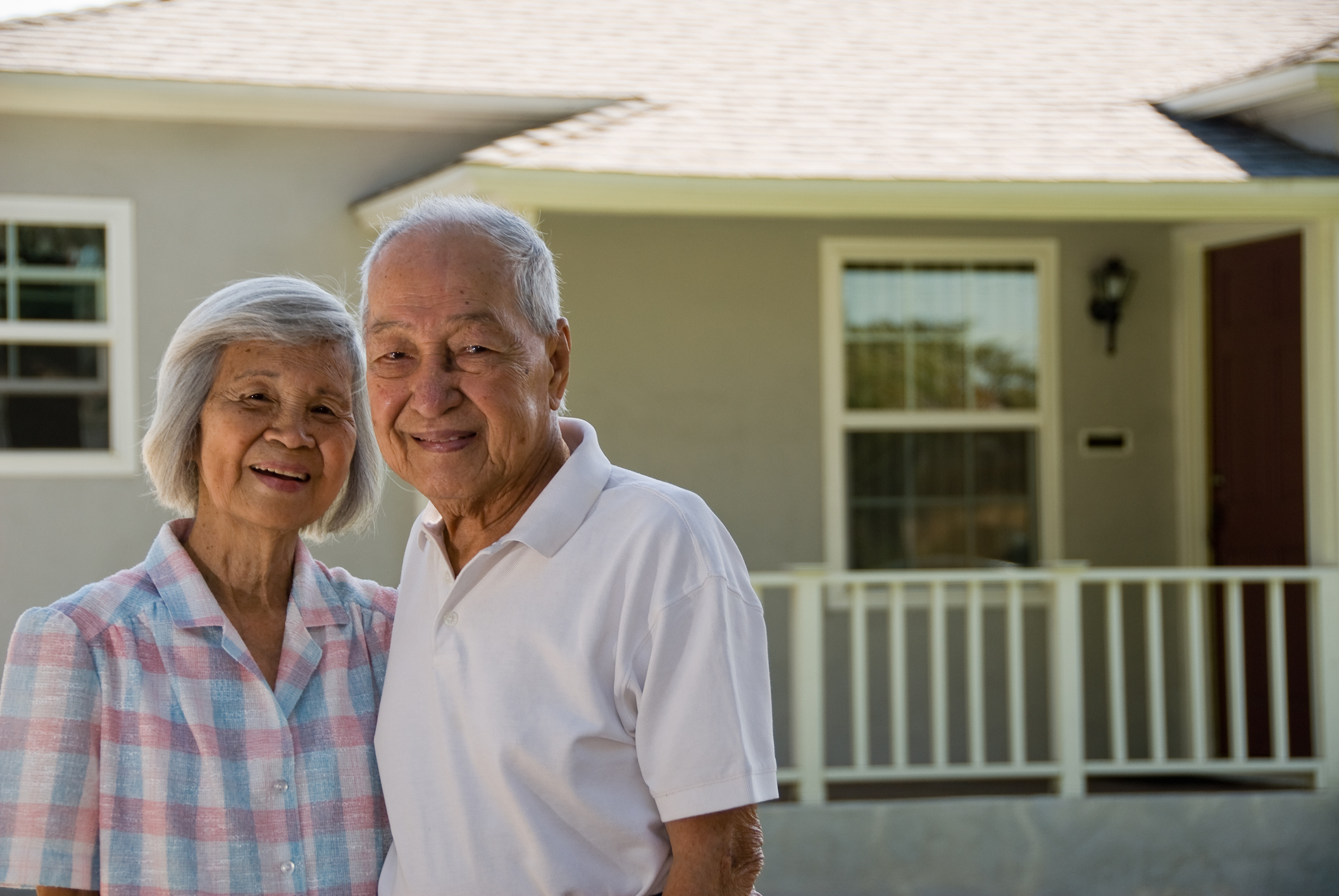 Care homes are small, residential communities for seniors who need some assistance with their day-to-day tasks. RCFEs typically provide a similar care level to assisted living facilities, but the communities are significantly smaller. Most care homes house ten or fewer residents, compared to dozens or even hundreds of residents in assisted living communities. The small size can be a welcome feature for seniors who are shy or prefer to keep to themselves. Residents of care homes may also receive more personalized attention than residents of larger communities.
In some states, there is no distinct regulatory difference between personal care homes and assisted living facilities. However, in other areas, the level of care can vary. Some care homes may be geared for those who desire companionship but do not need regular assistance, while others help with the activities of daily living (ADLs), such as dressing and bathing. In some cases, if appropriately staffed, medication administration and limited medical care may be provided.
Benefits of Residential Care Homes
Residential care homes offer some unique benefits thanks to their small size and care models. We explain some of the most prominent benefits in more detail below.
Personal Attention: Because care homes are significantly smaller than assisted living facilities, residents get more one-on-one attention. Though care homes employ fewer staff, they have more time to dedicate to each individual resident. It also reduces the chance of a health change or illness slipping through the cracks.
Independence and Autonomy: Like assisted living facilities, care homes allow seniors to receive the care they need while maintaining independence in other areas of their lives. Care homes also typically offer less activity programming than different types of senior living. This gives residents more freedom to pursue their interests on their own terms and not be limited to the day's activity schedule.
Family Involvement: Because of the smaller staff size and number of residents, residents' families will have more direct access to the home's director or managers. Having a direct relationship and access to the home's upper managers can provide families with peace-of-mind and make it easier for them to stay involved with their loved one's care.
Location: Care homes are typically converted single-family residences, so they tend to be located in residential neighborhoods. Seniors who have always lived in rural and suburban areas may prefer this environment over the area in which one would find a large apartment complex-style community.
Safety: Many residential care homes are outfitted with emergency alert systems and/or provide personal emergency alert devices for all residents. Having these extra measures in place can help seniors stay much safer compared to aging in place independently.
Potential Drawbacks of Residential Care Homes
Paradoxically, the features of care homes that some may view as a benefit can be seen as a drawback for others. While care homes' small size means more personal attention for residents, it also typically means fewer options. For example, care homes almost always have fewer amenities than assisted living facilities. Because care homes are usually single-family homes rather than a large complex, there simply isn't space for extra amenities like an on-site barbershop, tennis courts, and a high-quality fitness center. Additionally, extra services like transportation may be limited at a care home due to the smaller staff.
For seniors hoping to make friends with other residents and participate in many activities, care homes may have limited social opportunities compared to assisted living. With fewer residents, care homes tend to have more relaxed activity schedules. While this can benefit seniors who prefer to keep to themselves or socialize in unstructured ways, it can be a downside for those desiring the social aspect of residential care.
Residential Care Homes Services and Amenities
Residential care homes are a good fit for seniors who need assistance with their day-to-day activities but don't require regular medical care. The services and amenities provided in care homes help residents stay safe while giving them the autonomy to retain as much independence as they see fit. The exact services offered in care homes can vary, but some of the most common include:
Assistance with the activities of daily living such as bathing and dressing
Care coordination between the care home and residents' families
Prepared meals, typically cooked in-house and adjustable for those with dietary limitations
Housekeeping services and laundry
Companion care
Some planned activities and group outings
24-hour supervision and emergency assistance
Because of their small size and resemblance to single-family homes, care homes typically do not have many extra amenities. Residents can still socialize and relax in a common area, and some care homes may even have a backyard where residents can enjoy the outdoors. Because care homes are all different, it's important to understand the amenities and general structure of any care home you're considering for yourself or a loved one.
Who Is a Good Fit for Residential Care Homes?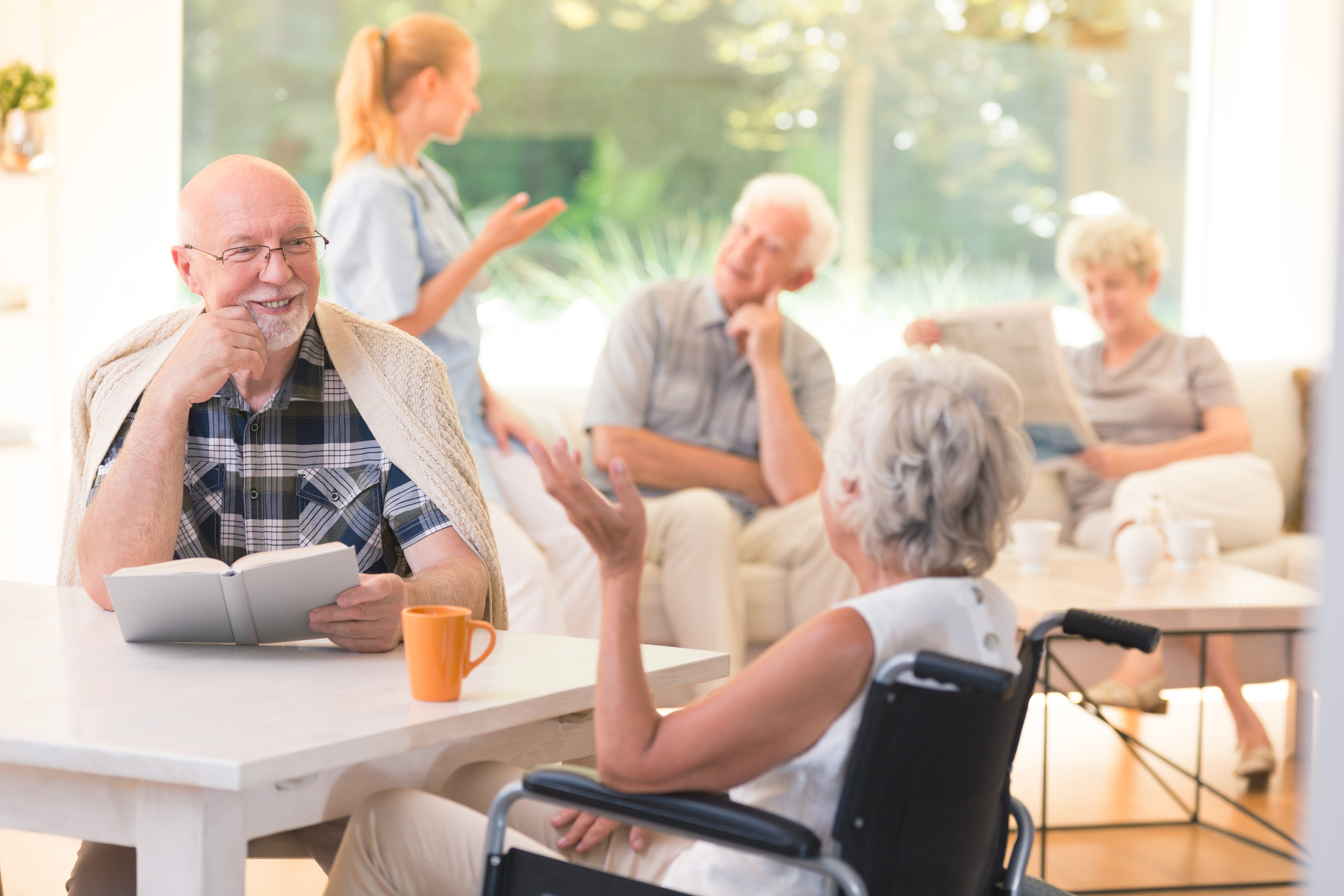 Thousands of seniors across the country call an RCFE home, but it isn't the right senior living choice for everyone. Below, we explain some examples of who may be a good fit for a residential care home.
You need some assistance with your ADLs, but not regular medical care
Care homes provide personal care assistance, including assistance with ADLs. This may include bathing, dressing, grooming, and general hygienic practices. Care home aides are available to assist residents with their ADLs and personal care needs, but they cannot provide medical care other than basic first-aid.
You're no longer able to keep up with household chores and maintenance 
Maintaining a home is a lot of work at any age, and it becomes increasingly burdensome for seniors, especially if they experience mobility challenges. Care home staff takes care of all household chores for residents, including cleaning and laundry, so that they can enjoy a maintenance-free lifestyle.
You value independence and thrive in smaller groups
Like assisted living facilities, care homes allow residents to retain their independence as much as possible. Unlike assisted living facilities, care homes are very small communities. Most care homes have ten or fewer residents, which can be ideal for those who are introverted or simply thrive in smaller groups. The small size also means there's likely to be fewer planned activities and entertainment, giving residents more independence in their day-to-day activities.
You desire the peace-of-mind of 24-hour aides, but want to stay in a homelike setting 
Many seniors and their families decide it's time for residential care because they want the security and peace of mind of living in a facility with caregivers on-site around-the-clock. However, seniors may be hesitant to move to senior living because they don't want to live in a large, apartment complex-style community. Care homes provide an appealing solution for people who find themselves in this situation. In some cases, care homes may be a less difficult transition compared to assisted living facilities because the residences more closely resemble a "normal" home.
How Residential Care Homes Compare to Other Senior Living Options
Residential Care Homes vs. Assisted Living
Care homes and assisted living offer a similar level of care. The main difference is the size of the communities. Care homes typically have 4-10 residents, while assisted living communities can be home to hundreds of people, though size varies. Whether one of these types of senior living is better for you comes down to personal preference, as the level of care is comparable. A large assisted living facility with a robust social calendar will likely be a good fit for seniors who want to remain active and busy. For those who are shyer or prefer to spend time independently or in small groups, a care home may feel more comfortable.
Residential Care Homes vs. Nursing Homes
Nursing homes provide the highest level of care of any senior living option. While care homes provide personal care services but not medical care, nursing homes focus on providing medical care and caring for patients with both chronic and acute conditions. Nursing homes have more nurses and physicians on staff, compared to caregivers and aides in care homes, to provide this medical care. Seniors who need regular care from a nurse or physician, such as those who need regular injections or infusions and seniors recovering from a significant illness or injury, are better suited for nursing homes.
Residential Care Homes vs. Memory Care
Memory care communities are unique because they're the only type of senior living specifically dedicated to caring for seniors with cognitive impairments like Alzheimer's or dementia. While some care homes may offer extra services to help meet the needs of seniors with Alzheimer's and dementia, the focus is more on personal care. Seniors living with memory impairment will be best cared for in one of these dedicated memory care communities.
Residential Care Homes Cost
Care homes are similar in cost to assisted living because they typically offer a comparable level of care. According to Genworth Financial, assisted living facilities cost an average of $4,300 per month. Those looking at care homes can expect to pay a similar amount, though costs vary dramatically depending on the area. Prices can also fluctuate depending on how many amenities and extra services are offered, the number of staff, and other factors.
Financial Assistance for Residential Care Homes
It's important to note that Medicare does not cover the cost of residential care homes– the only residential senior care covered by Medicare is nursing homes, and only in certain circumstances. However, there are other options for seniors in need of help paying for their long-term care. Some of the most common sources of financial assistance are explained below.
How to Select a Residential Care Home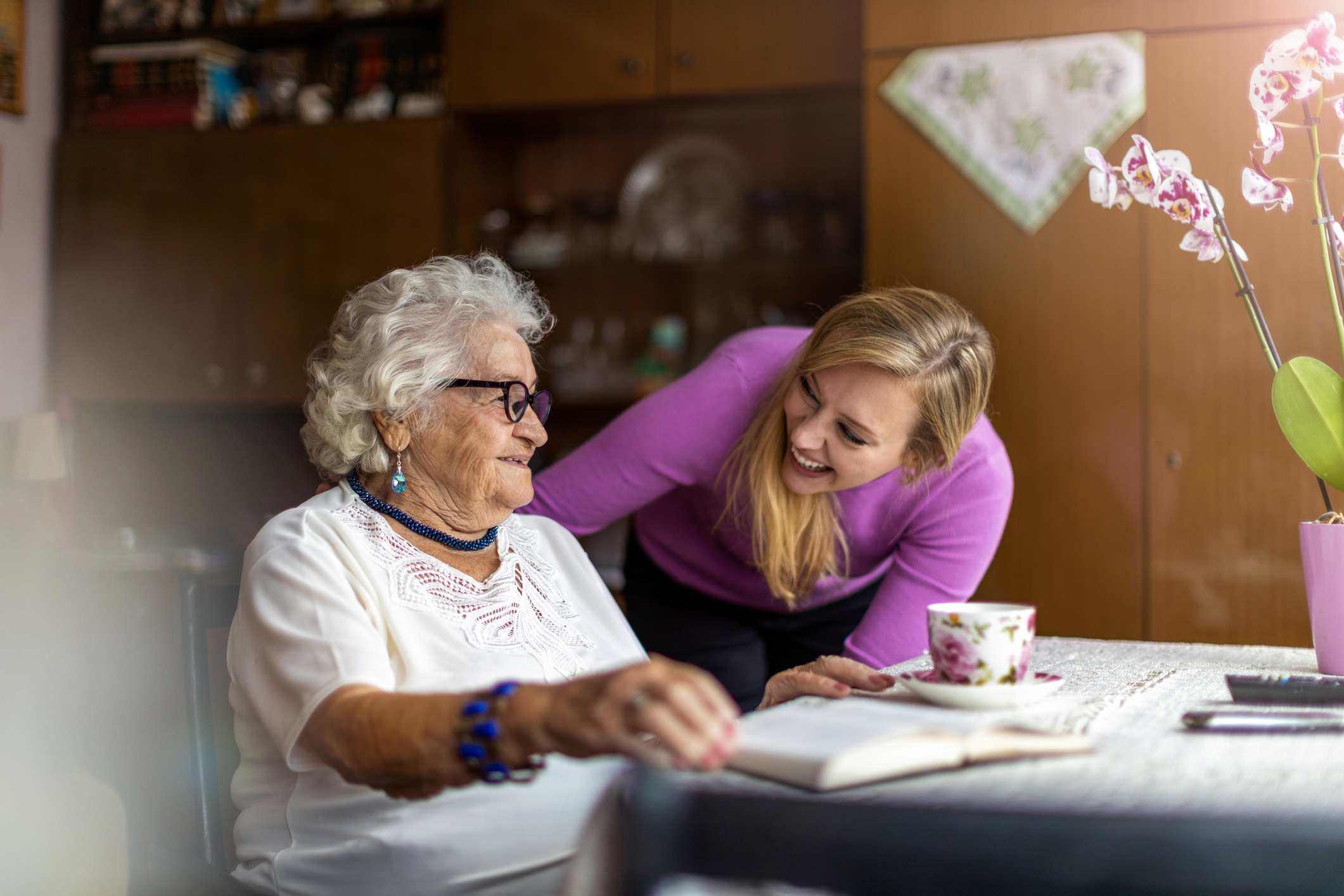 As with any senior-living setting, it is important to tour each prospective care home before making a move-in decision. Ideally, family members can visit the home at various times, even unannounced, to ensure you get a good sense of what living there is like. When visiting in-person isn't possible, live virtual tours are a good option. Both virtual and in-person tours allow prospective residents and their families to pick up on lifestyle elements that may not be detectable via photos or a phone conversation. While touring, whether in-person or virtually, take note of:
Cleanliness: Does the facility appear clean? Do the residents appear clean and well-groomed?
Staff Interaction: Does the staff treat residents with respect and courtesy? Do they appear to enjoy their jobs?
Room Accommodations: Are the rooms private, semi-private, or group rooms? Will your loved one be comfortable sharing his/her bedroom with others?
Bathrooms: Are there ample bathrooms for the number of residents in the home? Are there private showers?
Resident Interaction: Does it appear as if the residents get along and enjoy one another's company?
Safety: Are hallways and stairwells free of obstacles and fall hazards? Are exits well lit and easily accessible? Are there security systems in place to prevent unwanted visitors? Does the home use a medical emergency alert system?
Surroundings: Does the home offer good lighting, clean furnishings, and well-kept grounds? Are there outdoor areas that can be used? By appearance alone, is this a place where you would be comfortable living?
Keep in mind that you'll likely have to visit more than one home to find the right fit, especially if this is your first time exploring senior living options. To start the process and see what residential senior care options are available in your area, visit our Assisted Living Near Me page.
Frequently Asked Questions
What is a residential care home for the elderly? 
A residential care home for the elderly is a type of senior living. Care homes provide a similar level of care to assisted living facilities, but are much smaller, typically housing ten or fewer residents. Residents receive personal care assistance, meal preparation, and more services.
Are residential care homes the same as assisted living?
Residential care homes are not the same as assisted living. While both types of communities offer a similar level of care, including personal care assistance and assistance with daily living activities, care homes are much smaller. Care homes typically have fewer than ten residents, while assisted living communities can have hundreds. Due to their larger size, assisted living facilities also tend to have more amenities.
What do residential care homes provide?
Residential care homes provide assistance with the activities of daily living in an intimate, home-like setting. The level of care is similar to assisted living facilities, but care homes are home to 10 or fewer residents. The homes themselves are often single-family homes in residential neighborhoods, providing a home-like environment for seniors.
How much does residential care for the elderly cost? 
Residential care for the elderly in a care home costs an average of $4,300 per month, though costs can vary dramatically depending on amenities offered and location. The monthly fee is the same as that for assisted living, according to Genworth Financial. Care homes and assisted living facilities are similar in price because they offer a similar level of care.
When is it time for residential care? 
In general, it is time for residential care when the senior can no longer independently complete their activities of daily living. The decision may also come after an injury, or another incident that occurs which could have been prevented in a residential setting. Ultimately, only the individual and their family will know when it is truly time for residential care.