BEST TABLETS FOR SENIORS 2023 – THE TOP TABLETS FOR THE ELDERLY
For seniors who want to stay connected, surf the web, and share photos, a tablet is often the ideal device. Lighter and more streamlined than a laptop, yet with a larger screen than a smartphone, tablets are user-friendly for most older adults. Tech-savvy seniors will enjoy keeping up with the latest trends, while less experienced users won't have to read a 100-page manual to get their device up and running.
As more seniors embrace all types of technology, including tablets, it's easier to track the benefits of tablet use among seniors. Tablets allow seniors to keep in touch with long-distance family and friends via video chat apps and social media. Apps are available to help seniors and their caregivers keep track of medications and health goals. Games help keep seniors' brains sharp, and reading is easier on tablets thanks to adjustable brightness and text sizes.
Whether you are a senior purchasing your first tablet or upgrading to a newer model, or looking into purchasing a tablet for a loved one, we compiled this list to help you find the best tablet for your needs and budget. We considered specs, features, cost, and customer reviews. Prices and availability are subject to change.
How We Chose The Best Tablets
When researching the best tablets for seniors, our staff applied a few specific criteria to guide us in choosing the best options:
Size: Tablet users tend to prefer these devices over other products for their size. Most cell phones top out around 7 inches in screen size while many laptops start around 14 inches in size. We created our list of the best tablets for seniors by choosing devices that land between 8 inches and 13 inches.
Weight: Tech gadgets shouldn't be a burden to carry throughout the day. Most manufacturers keep weight in mind when designing today's devices. We make sure to only consider tablets that come in at under 2 pounds.
Battery Life: Tablet users tend to take their tablet when they go out for the day and may not have easy access to recharge it. We researched battery life claims from manufacturers and user comments to ensure our list only includes devices that advertise 10+ hours of battery life or user reviews that claim the battery lasts "all day".
Variety of Operating Systems: It can be tough to adjust to a new operating system after years of using one company's OS across multiple devices. We made sure that our list included products that use iOS from Apple, Android from Google, and Windows from Microsoft.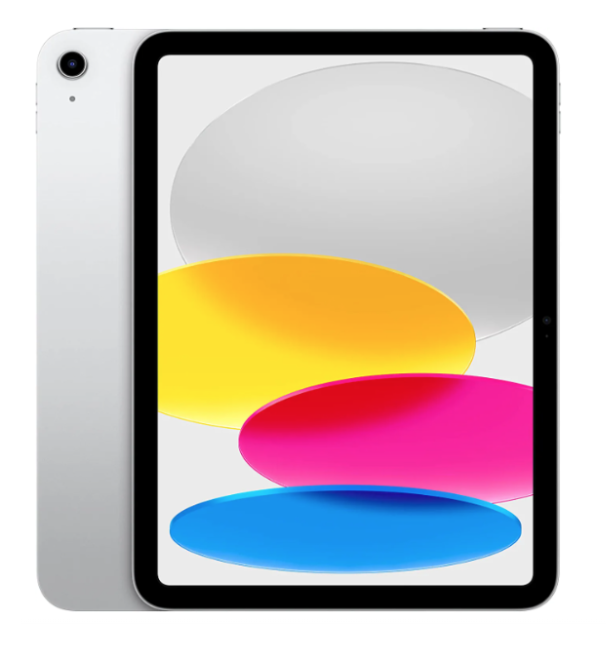 The latest version of Apple's iPad is a solid overall pick, with a bright, high-resolution, 10.9-inch screen, 10 hours of battery life, and a fast A14 fusion chip processor. You can supplement it with bells and whistles like the Apple Pencil and a keyboard (sold separately), but on its own, the Apple iPad 10.9 is still a powerful yet easy-to-use device that lets you take photos and videos, surf the web, and use all of Apple's popular apps. TechRadar gave the Apple iPad 10.9 4.5 stars;  TechSpot gave it an 81/100 overall rating, and customers on Amazon gave it 4.7 stars.
Pros:
10 hours of battery life
High-quality 12MP rear camera
Lightweight (1.05 lbs)
Cons:
Screen is very reflective
Two-piece magic keyboard is a bit clunky
Hefty price tag compared to similar models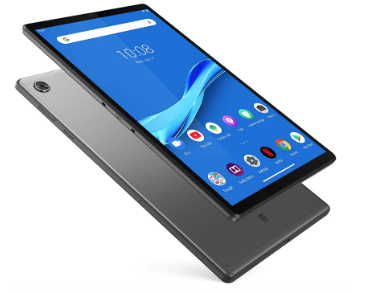 The Lenovo Tab M10 Plus is an inexpensive tablet that delivers on battery life, sound quality, and screen size, making it a good option for seniors who want a tablet that provides a good user experience without breaking the bank. This 10.3" full HD tablet comes in three memory/storage configurations: 4GB/64GB, 2GB/32GB, and 4GB/128GB. While it can't replace a laptop for productivity, if you want a tablet for simple tasks like Internet browsing, checking email, keeping up with social media, and taking photos, this is a solid bet. LaptopMag gave it 3.5 stars, and NotebookCheck gave it an 83% overall rating. It has 4.5 stars on Amazon.
Pros
Inexpensive
 Octa-core processor up to 2.3 GHz
Side speakers
Cons
Low-quality 8MP and 5MP rear and front-facing cameras
Not the lightest tablet at 1.4 lb
Not made for high-performance task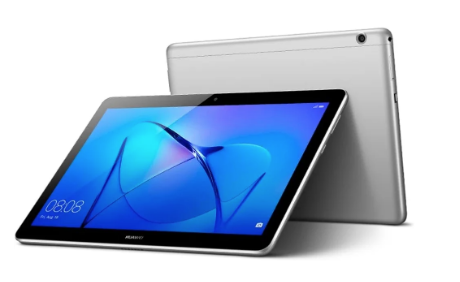 The Huawei MediaPad T3 is an affordable yet powerful tablet that is great for seniors familiar with Android operating systems. If you're relying on your tablet to watch videos and listen to music, this is an ideal device. It has quality speakers, a 9.6-inch screen, and a quad-core processor. This tablet also boasts long-lasting battery life with its 4800 mAh battery. The MediaPad T3 runs Android 7.0 which is a bit old and doesn't support additional SIM cards, but these may not be deal breakers for those who need a simple, easy device. NotebookCheck gave the Huawei MediaPad T3 a 78% rating, while TechSpot gave it a 74% score. Customers on Amazon gave it 4.0 stars.
Pros
10+ hours of battery life
Excellent sound quality
Affordable price
Cons
A bit heavy at 1.54 lbs
Medium-quality camera
Hard-to-reach button placemen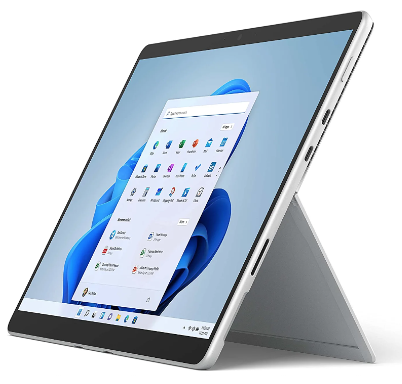 One of the best (and most expensive) tablets out there, Microsoft Surface tablets are powerful enough to serve as a full-blown laptop replacement. Seniors who prefer the Windows operating system, need a device for work productivity, and don't mind shelling out a little more money can look no further than the Surface Pro 8.  It has a large, 13-inch screen, but weighs less than two pounds. Its Core i7 processor means you can run multiple programs with ease and reliability. An optional keyboard and Surface Pen come at an extra cost but can make typing easier. PCMag gave the Microsoft Surface Pro 8 4 stars; TechRadar gave it a 4.5 overall rating, and it has a 4.4-star rating on Amazon.
Pros
Fast processor
256GB storage capacity
Large screen in a lightweight chassis
Cons
Expensive
Accessories like Surface Pen and keyboard sold separately
 No USB Type-A connection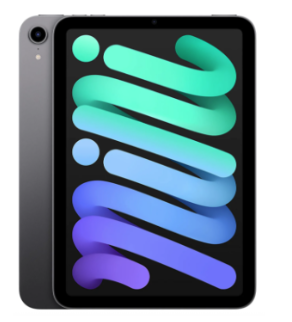 If you like using your tablet on the go, then the Apple iPad Mini might be the right device for you. It offers many of the same features as the larger and more expensive iPad Air in a compact, 8.3-inch package. While that might be too small for some users, it still packs a 2266 x 1488 Pixel display, so you can see every detail when watching videos or browsing photos. The Apple iPad Mini also offers an option for cellular coverage in addition to Wi-Fi to help you stay connected anytime, anywhere. PCMag gave the Apple iPad Mini a 4.0 rating, while Wired gave it 8 or out 10 stars. It has a 4.8-star rating on Amazon.
Pros
Compatible with Apple Pencil (sold separately)
Very portable; weighs .65 lbs and is 6.3 mm thin
Fast A15 processo
Cons
Expensive compared to other tablets
Screen may be too small for some at 8.3 inches
Lackluster battery lif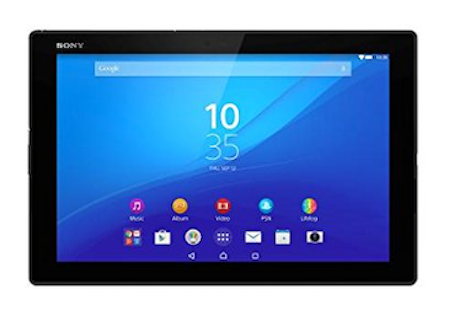 The Sony Xperia Z4 is a durable yet lightweight tablet with some unique features. Its waterproof design means spilling a drink or touching the screen with wet hands isn't a problem (note that the headphone jack and USB port are points of vulnerability). As an Android device, it has an extremely customizable interface; you can arrange apps in whatever way works best for your needs. It has a bright, 10-inch screen that is ideal for reading and watching TV and movies. The keyboard (sold separately) and camera leave something to be desired, especially for the price, but overall this is a solid, functional pick. TechRadar gave it 4.5 stars, and CNet gave it an 8.0 rating. Customers on Amazon gave it 3.9 stars. See Amazon for Latest Price.
Pros
Waterproof
Very customizable
Lightweight (less than one pound)
Cons
Poor keyboard performance (sold separately)
Only has 32G of storage
Large bezels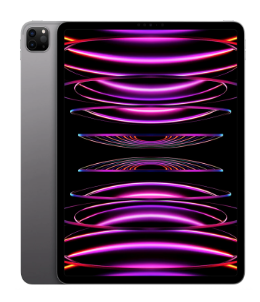 The Apple iPad Pro may be more tablet than some users need, but if you're looking for productivity and performance, look no further. Designed for professional use, this tablet offers both Wi-Fi and Wi-Fi + Cellular connectivity options; an incredibly fast A M2 processor, a huge 12.9-inch display, 4K video capabilities along with a 12MP wide and 12MP ultra-wide photo camera, and compatibility with productivity-enhancing tools like a keyboard and the latest Apple Pencil (sold separately). The Apple iPad Pro is a high-end device that goes above and beyond what most seniors may need from their tablets, but for those who are still working, enjoy gaming, or just like having the latest technology, it may be worth the price tag. TechRadar gave the Apple iPad Pro 4.3 stars, and TechSpot gave it an 83 overall rating. It has 4.5 stars on Amazon.
Pros
Powerful, fast processor
Large 12.9-inch display
4K video
Cons
Expensive
Apple Pencil and keyboard sold separately
No USB-C port or memory card slot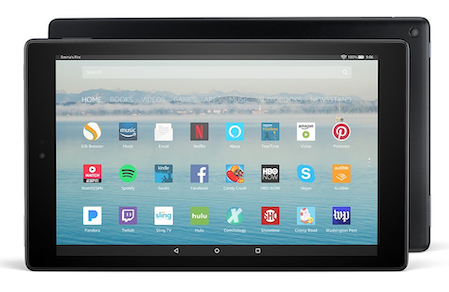 Amazon enthusiasts may find that the Amazon Fire HD 10  is the ideal tablet for them; others, not so much. This bargain tablet has a big, 10.1-inch display, and focuses on Amazon's array of apps and services, including the Alexa assistant. This means users can control the tablet with voice as well as touch commands. The downside is, it does not support Google apps like Gmail, Chrome, and YouTube. This limitation may be a dealbreaker for some users, but for Prime subscribers who mainly want a tablet for streaming media, web browsing and video chatting, this is an inexpensive yet functional option. LaptopMag and TechRadar both gave it four stars; customers on Amazon gave it 4.2 stars. See Amazon for Latest Price.
Pros
Bright, high-resolution display
Includes Alexa assistant
Ideal for those who primarily use Prime services
Cons
Mediocre battery life
Poor quality camera
Doesn't support YouTube or Google apps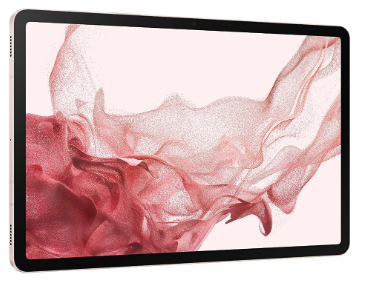 Considered Samsung's answer to the iPad Pro, the Galaxy Tab S8 is a solid option if you're more familiar with the Android operating system. It comes with an S Pen and DeX Mode which integrates Microsoft 365 for a PC-style experience. The ultra-wide camera allows for filming 4K video and taking extra-sharp photos. With long battery life, USB-C charging, and an 11-inch screen, the Galaxy Tab S8 is best suited for users who want basic tablet functions like watching media, web browsing, and reading. PCMag gave the Galaxy Tab S8 3.5 stars; LaptopMag gave it a 4.0 rating, and it has 4.7 stars on Amazon.
Pros
S Pen included
128GB to 512GB memory sizes
Large screen
Cons
Expensive
Fewer creative apps than iPad Pro
Occasional app issue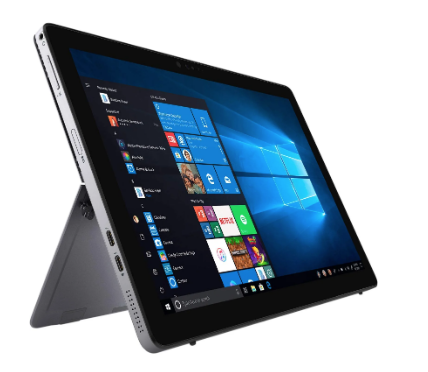 If you're an active senior or don't like to be tethered to cords, the Dell Latitude 7210 might be the ideal device for you. While not as powerful as other tablets on our list, it is more than serviceable for all your basic tablet needs – Internet browsing, streaming media, taking and sharing photos, and word processing. It's slim and lightweight at 2 lbs, yet still has a large, 12.3-inch display. PCMag gave the Dell Latitude 7210 four stars; Notebook Check gave it a 90% overall rating, and it has 3.3 stars on Amazon.
Pros
Wi-FI 6 capable
2-in-1 design
Sharp, high-resolution screen
Cons
Expensive
No LTE data option
Large and cumbersome for some
Paying For A Tablet
Tablet computers can be a costly investment, but a worthwhile one. If you struggle to cover the cost of a tablet, consider these financial options:
Store/Brand Loyalty Programs:  Many stores and brands have loyalty programs that provide customers with discounts for shopping with the store or brand. These programs can lower the overall cost of purchasing a new tablet or can provide a customer with free accessories.
Store Credit Programs: Depending on the website or store you choose, they may offer financing for expensive purchases. Businesses like Amazon usually offer payment plans that allow buyers to pay for their purchases over the course of a few months or even a year. This can help customers avoid paying for a new tablet all at once.
Older Models: Tech companies are constantly designing the next generation of their products, including tablets. Shop around and see if there is a tablet model that fits your needs and is no longer being produced. Buying a tablet that's one or two years old can provide you with a high-quality device at a steep discount.
Refurbished Devices: Many manufacturers of tech gadgets will receive returns from customers who changed their minds about owning the product or couldn't figure out how to use it. These units are often tested and confirmed to work correctly, then resold as "refurbished" at a  discount. Search for refurbished tablets to find deals on the model you want most.
Senior Discount Programs: Some stores and brands offer senior discounts to help cover the cost of their products. Senior-specific organizations like AARP partner with businesses to provide seniors with discounts, as well. These programs can greatly reduce the cost of buying a tablet.
If you have the budget for it, a laptop can provide extra value above and beyond what a tablet could offer. See our list of Top 10 Best Laptops for Seniors to see laptops that provide the best computing experience possible in a convenient and portable package.