Find Assisted Living in Your Area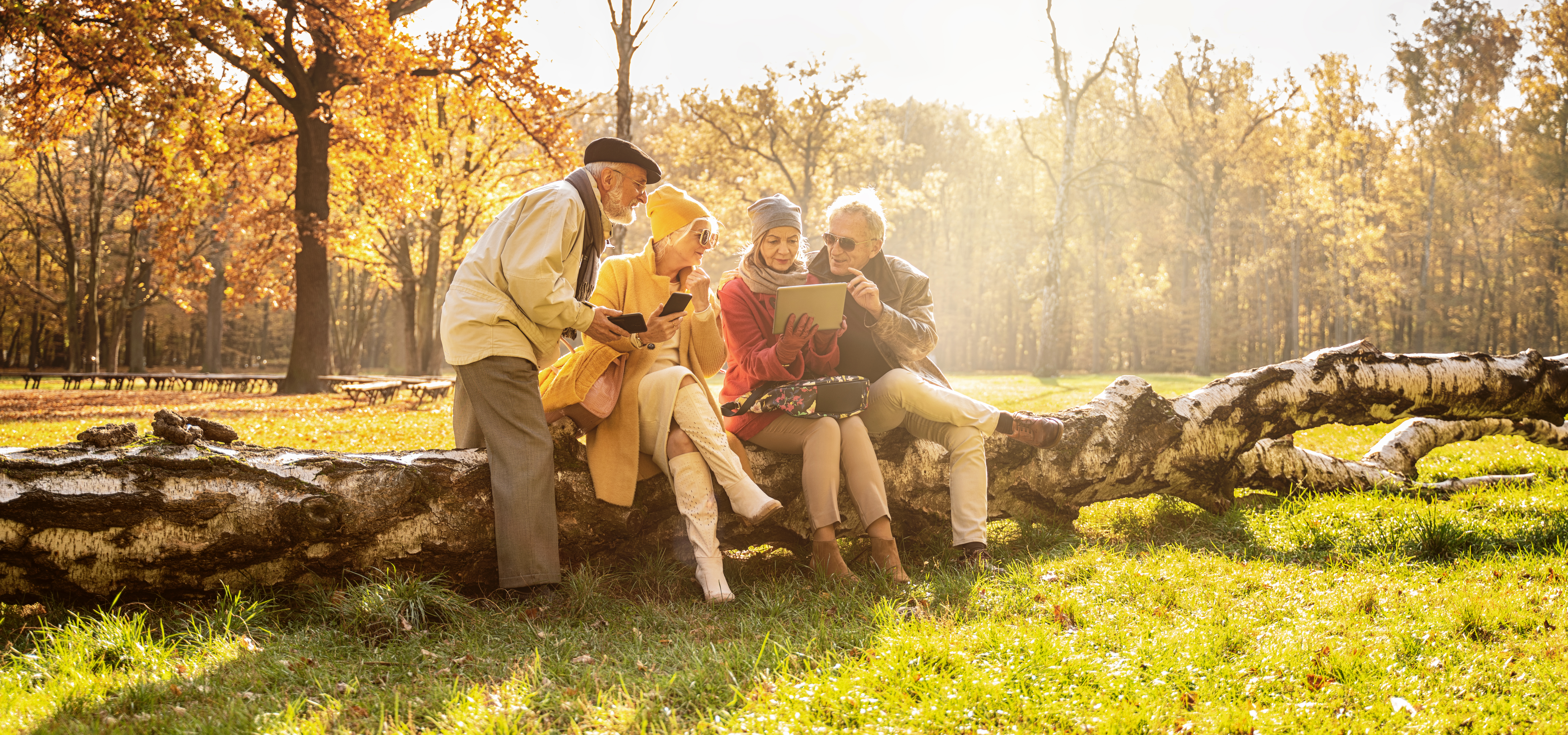 As you get older, your priorities begin to change. You may decide that you want to spend as much time as possible with loved ones instead of cleaning, doing home maintenance and worrying about the cost of major repairs. Some seniors also develop chronic health conditions that require ongoing supervision and support. For example, severe arthritis can make it difficult to get out of bed, take a bath, get dressed or prepare meals. The good news is that in the United States, there are several senior living options available to older adults of all ages and activity levels.
When you're ready to move out of your home, it's important to find a senior living community that meets not just your physical needs, but also your emotional and spiritual needs. If you adhere to a particular faith, such as Judaism, it can be difficult to find such a community. Although the Fair Housing Act prohibits religious discrimination, some communities aren't as welcoming as they could be to Jewish residents. Seniors who need skilled nursing care may even worry that they'll face religious discrimination from caregivers and health care professionals who may not be proficient in cultural or religious practices.
To ensure that older Jewish adults have access to high-quality senior living options, some organizations are now establishing communities with a special focus on spiritual care. Some of these communities are specifically for members of the Jewish faith, while others accept residents with a wide range of religious beliefs. Jewish senior living communities offer many of the same services as traditional senior care, but there's much more of an emphasis on giving residents opportunities to practice their faith. Residents may have regular access to clergy, opportunities to study the Torah or the ability to attend Sabbath services, for example.
This guide provides an overview of the differences between Jewish senior living and standard senior care, along with a summary of the costs associated with each senior living option. It also includes tips for finding a Jewish senior living community and a list of resources to help make senior living more affordable. When you finish reading this guide, you'll know exactly how to find a Jewish senior living community and what questions to ask when you're ready to explore which community is the best fit for your needs.
What Is Jewish Senior Living and How Is It Different From Regular Senior Care?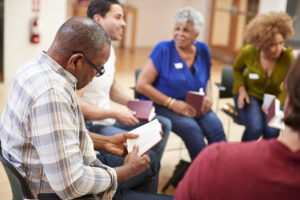 As you search for a new place to call home, it's important to understand the differences between traditional senior care and Jewish senior living. In many respects, the two options are exactly the same. You'll be able to move to a comfortable setting that has all the services and amenities you need to maintain your quality of life.
Whether you choose a standard senior care option or a community established specifically for members of the Jewish faith, you'll also have opportunities to meet like-minded people and attend a variety of activities to help you stay healthy and active. Below you'll find a description of what's offered by traditional senior care, along with a list of the unique services and amenities available at Jewish senior living communities.
What Does Standard Senior Living Offer?
The term senior living is broad and includes several types of communities. Each option offers a suite of services and amenities tailored to the needs of its residents. Some communities are designed for active seniors, so they promote independent living. Others are intended for seniors with health problems that prevent them from living independently. It's easier to make an informed decision about your living situation if you have some basic information about each type of community.
The table below describes the main types of senior living and explains the services and amenities offered by each one. It also describes what type of senior is a good fit for each community.
Type of Senior Living
Standard Services and Amenities
Who Is a Good Fit?
Independent Living
– Community centers or clubhouses

– Daily meals

– Laundry services

– Housekeeping services

– Planned activities (e.g. fitness classes, arts and crafts)

Independent living is designed for seniors who don't have any health problems that prevent them from performing activities of daily living. This type of care is ideal for active seniors who don't want to do all the work that comes with owning and maintaining a home.
Assisted Living
– Health care monitoring

– Assistance with dressing, bathing and other activities of daily living (ADLs)

– Laundry and housekeeping services

– Transportation

– Social and recreational activities

– Medication reminders or medication management

Assisted living is ideal for seniors who need some help with activities of daily living, but not enough help to justify moving to a nursing home.
Continuing Care Retirement Community
– Ability to transition from independent living to assisted living or memory care over time

– Multiple floor plans

– Meal programs with dietary accommodations as needed

– Social and recreational activities

– Medical services for residents who need skilled nursing care

CCRCs are well-suited to seniors who want to stay in the same place through several stages of life. These communities offer multiple types of housing to meet the changing needs of older adults.
Adult Day Care
– Meals

– Recreational activities

– Social activities

– Medical care

– Transportation

– Supervision

– Physical therapy

Adult day care is ideal for seniors who need assistance during daytime hours. It works especially well for those who need services while their caregivers are at work.
Memory Care
– Special security features to prevent wandering

– Activities designed to keep residents engaged

– Focus on preserving cognitive abilities

– Laundry and housekeeping services

– Assistance with ADLs

– Social activities

-Meals

-Medication Management

-Nursing care services

Memory care is designed for seniors who have Alzheimer's disease and other conditions that affect cognitive function.
Nursing Home
– Medication monitoring

– Personal care

– Social and recreational activities

– Physical and occupational therapy

– Nutrition therapy

– Supervision

– Meals

Nursing homes are meant for seniors who need 24/7 supervision and nursing care.
Services and Amenities Provided in Jewish Senior Living Communities
Jewish senior living communities offer many of the same services as standard senior care options, but there's usually more of a focus on spiritual care. Communities operated by synagogues and other Jewish organizations may have an in-house rabbi to lead worship services and address the spiritual needs of residents. Some residences also have a Jewish life coordinator to help grow the community and ensure that it meets the spiritual and social needs of older adults.
You may also find the following services and amenities at a Jewish senior living community:
| | |
| --- | --- |
| Services and Amenities Provided in Jewish Senior Living Communities | Description |
| Access to outside clergy | Jewish senior living communities may provide transportation to local synagogues or invite local rabbis and other members of the clergy to visit with residents. |
| Educational programs | Some communities offer educational programs on topics of interest to members of the Jewish faith. Depending on which type of community you choose, you may be able to sign up for a group trip to Israel to explore some of the holiest sites in Judaism, including the Western Wall, King David's Tomb, Mount of Olives Jewish Cemetery and Temple Mount. |
| Spiritual support during illnesses and other stressful life events | If you develop a serious illness or need help working through grief after the death of a loved one, a Jewish senior community may be able to offer faith-based counseling and other services. |
| Kosher dining options | Jewish senior communities typically offer meals and snacks prepared according to Kosher dietary laws. For example, you may find a community that doesn't serve any pork or shellfish. A community may even have cooks who are familiar with rules prohibiting the mixture of meats and dairy products. |
| Holiday events | Staff members at Jewish senior living communities are likely familiar with the traditions of Yom Kippur, Passover and Rosh Hashanah. As a result, many communities hold special events on these dates, giving residents the opportunity to carry out their favorite holiday traditions. |
| Torah study groups | Talmud Torah, or the study of Torah, is one of the most important values of Judaism. By studying the Torah, members of the Jewish faith are able to obey one of God's commandments while enriching their own spiritual existence. Jewish senior living communities may have formal Torah study groups to encourage residents to keep up with this aspect of their faith. |
| On-site Shabbat services | Some seniors have health problems that make it difficult to attend services at local synagogues. To ensure that all residents can participate meaningfully in religious services, some Jewish living communities have on-site Shabbat services instead of transporting residents off-site every week. |
What to Expect From Jewish Senior Living
Religious Services
One of the key differences between Jewish and standard senior living communities is that Jewish communities are often owned by nonprofit organizations. These organizations may be synagogues or other nonprofits devoted to promoting Jewish culture or making life better for members of the Jewish faith. In contrast, many standard senior living communities are owned by for-profit corporations that don't have a faith-based mission.
Many Jewish senior living communities also offer services aimed at Christians and members of other religions. For example, a Jewish community may have a rabbi for its Jewish residents and a minister who offers ecumenical services for Catholic and Protestant residents. This allows seniors with different religious beliefs to build positive relationships without having to give up opportunities to practice their faith on a regular basis. It also gives residents a chance to have interesting discussions about their beliefs and learn from each other in a supportive environment.
Assistance and Care 
Both Jewish and standard senior care communities offer several levels of care to ensure that all residents have access to the services they need to maintain the highest possible quality of life. Some communities promote independent living, while others provide the following:
Meal preparation
Laundry services
Housekeeping services
Ongoing assistance with activities of daily living
For seniors who require medical monitoring and supervision, nursing homes have health care providers available 24 hours per day to tend to each resident's changing needs. Jewish senior living communities also offer varying levels of care, but rather than focusing exclusively on medical and personal care, they work to ensure that members of the Jewish faith are free to express themselves without fear of judgment. Jewish senior living communities also provide plenty of opportunities for residents to practice their faith and receive guidance from members of the clergy.
Benefits of Jewish Senior Living
Ample Opportunities for Faith-Based Practices
Moving to a faith-based community has several potential benefits for Jewish seniors. First, community is one of the core values of Judaism. Hillel the Elder commanded members of the Jewish faith not to separate themselves from the community. He also encouraged Jewish individuals to think about what would happen if they only lived for themselves. By moving to a Jewish senior living community, you have the opportunity to practice your faith in a way that's consistent with principles that were established thousands of years ago.
Freedom from Religious Discrimination
Another benefit of choosing Jewish senior living is that you don't have to worry about facing discrimination based on your religious beliefs. Many communities are managed by Jewish organizations, which means staff members are committed to ensuring that residents can practice their faith without judgment. You may even have access to on-site worship services, the ability to meet with clergy members in the comfort of your home and opportunities to participate in educational programs or Torah study groups.
Interfaith Experiences
If you move to a Jewish community that serves residents of several faiths, you'll also benefit from the opportunity to learn more about other religions. Some communities offer educational programming or trips to local religious institutions, allowing you to become a more well-rounded individual. You can even share the principles of your faith with residents of other religions, resulting in greater levels of tolerance and understanding.
How Much Does Jewish Senior Living Cost?
In most cases, there's no extra cost to live in a senior living community with a religious affiliation. Senior living costs are typically based on the type of care provided, a community's geographic location and the amenities offered to residents. For example, a community located in a major city may cost more than a community in a rural area due to the greater variety of services available. The table below lists the costs for some of the most common types of senior care.
| | |
| --- | --- |
| Type of Care | Median Monthly Cost in the United States* |
| Adult Day Care | $1,690 |
| Independent Living | $2,925 |
| Assisted Living | $4,500 |
| In-Home Care | $5,148 |
| Memory Care | $5,625 |
| Nursing Home Care | $7,908 |
* Except for independent living and memory care, the above costs are sourced from the Genworth Cost of Care Survey for 2021. The independent living cost was calculated by subtracting 35% from the monthly cost of assisted living. The rate for memory care was calculated by adding 25% to the assisted living figure.
Tips for Finding a Jewish Senior Living Community
If you think Jewish senior living is a good fit for your needs, the next step is to identify the options available in your current location or in the city where you plan to move when you retire. Follow the tips below to find communities that provide high-quality care while also ensuring that residents have regular opportunities to practice their faith.
Contact the Association of Jewish Aging Services, which has approximately 100 communities in the United States and Canada. The AJAS search page allows you to view these communities on one large map or search for a community based on the services you need. If you need help using the tool, contact AJAS at (202) 543-7500.
Ask for a referral from your local synagogue or Jewish organization. If you're not connected to a local organization, contact The Jewish Federations of North America or look for a Jewish Community Relations Council in your region.
Ask your health care provider for a referral to a local Jewish senior living community.
Contact a local medical center and ask to speak with the chaplain on call. Chaplains provide pastoral care to patients and their loved ones. Even if the chaplain you speak with isn't Jewish, they may have a relationship with a local rabbi who can guide you to a reputable Jewish senior living community.
Ask Jewish friends if they can recommend a local community that's a good fit for your needs.
Create a list of local Jewish senior living communities and contact each one individually. When you contact a community, use the checklist below to guide the conversation and make sure that it's a good fit for your physical, emotional and spiritual needs.
Where to Find Jewish Senior Living
Below are senior living communities that honor the Jewish faith. Amenities and services vary, so have your checklist ready as you research the facilities below.
Arizona
Kivel Campus of Care is a home for Jewish seniors who are 62 years old or older. The community offers different kinds of apartments to live in, like studio and one-bedroom apartments. Services include help with daily activities, medication management, and social and recreational programs. Residents have access to an emergency call system that is available 24 hours a day.
California
The Albert Einstein Residence Center is a place where people who are old or have disabilities can live independently. There are 77 units, and each one has its own air conditioner. A resident service coordinator helps each tenant by assessing their needs and connecting them with agencies and services that can help them. The meal program provides kosher dinners every weeknight, and there are also a library, beauty salon, and exercise equipment on the premises.
San Francisco Campus for Jewish Living is a great place for seniors to live. With 478 apartments, there is plenty of space for residents to enjoy their own private dining rooms or the facility's family-style kitchens. The community provides help with activities of daily living, including bathing, toileting, dressing, housekeeping and laundry services. It hosts meaningful activities and programs to keep residents busy and improve their social life.
Seacrest Village is a place where Jewish seniors can live. There are different levels of care, depending on how much help you need. There are also different kinds of apartments, depending on how many people you want to live with. Nurses and other caregivers are available 24 hours a day. There are also places to swim, pray, and watch movies on the Seacrest Village property.
Colorado
Kavod Senior Life is an assisted living community for seniors aged 62 and over. It is based on the Jewish faith. Caregivers are available 24/7 to help with everyday tasks and to check in on residents regularly. Physical, occupational, and speech therapy services are offered on-site.
Shalom Park
Address 14800 E. Belleview Dr., Aurora, CO 80015
Shalom Park is a Jewish community for seniors who need help with activities of daily living and/or skilled nursing care. We offer rehabilitation services like speech therapy, physical therapy and occupational therapy. Each room has a telephone and cable TV. You can also participate in fun social and enrichment activities like game nights, movie nights and arts and crafts.
Connecticut
Jewish Senior Services is a Jewish senior living community that provides care plans for residents who need assisted living, memory care or respite care. Residents live in home-style neighborhoods appropriate for their care level. They have private apartments/studios but share common areas with 14 to 18 other residents. Kosher meals are provided along with recreational programming.
Federation Homes is a community for seniors sponsored by the Jewish Federation. This means that it is a place where low-income adults can have a place to live. All of the residents have their own apartment with a kitchen and temperature control in their own apartment. There is also a community dining area where Kosher lunch is served every day. In addition, there is an on-site laundry facility and lending library that all residents can use.
The Towers at Tower Lane is a 328-apartment community that offers seniors independent and assisted living options. It is governed by Jewish principles, and it offers affordable housing options with funding from HUD. Residents receive kosher meals and can socialize in the courtyards, participate in enrichment activities or sign up for regular outings that match their interests.
Delaware
Kurtz Senior Living Campus is a Jewish assisted living and skilled nursing facility that provides skilled nursing services, rehabilitation services, and memory care services. Residents can participate in several enrichment and social activities.
Florida
River Garden Senior Services is a nursing home, rehabilitation center, memory care facility, and senior living community that delivers compassionate care based on Jewish values. Residents are cared for by full-time medical staff and have access to physical and occupational therapy at the on-site gym. Elegant dining areas, weekly housekeeping, and 24-hour security ensure residents have their basic needs met.
Toby Weinman is a Jewish assisted living community that is part of Menorah Park. Residents have their own apartments, but they can also go to common areas like the beauty shop, coffee shop, or outdoor patio. Residents get three kosher meals every day, and someone cleans their apartment and does their laundry for them. They also get help with things like bathing and dressing.
Miami Jewish Health is a community dedicated to providing compassionate care for those in assisted and independent living, as well as nursing home care. A team of skilled professionals offer comprehensive individual health services, including primary, specialist, palliative, kidney and memory care. In addition, customized daily activities and routines are in place to enrich the lives of residents.
Georgia
The William-Breman Jewish Home offers long-term nursing and rehabilitation services with around the clock supervision and care. Those in need of short-term rehabilitation, including residential and outpatient occupational, physical, and speech therapy, can find what they need at the Aviv Rehabilitation Center. In addition, activities like art therapy and bingo give residents opportunities to stay active.
Illinois
The Selfhelp Home is a Jewish retirement community which offers independent and assisted living, as well as outpatient therapies. Services include two Kosher meals a day, regular health checks and assistance with activities of daily living. The community also offers weekly Shabbat services and Jewish holiday observances. An emergency call system is in place throughout the property.
Park Plaza is a Jewish senior independent living community that offers residents a variety of amenities and services. All residents reside in private one-bedroom or two-bedroom apartments with fully-equipped kitchens and bathrooms with walk-in showers. Each apartment comes with Wi-Fi, cable TV, and weekly housekeeping. Social and enrichment activities are available, and the community provides transportation to medical appointments and community outings. Park Plaza is a great option for seniors who want to enjoy an active and independent lifestyle.
Kansas
At Village Shalom, people can live independently in apartments or villas. There are many amenities available, including a wellness center and fitness equipment. The community also has an entertainment hub called the Stonecreek Bistro.
Maine
The Cedars
Address 630 Ocean Ave., Portland, ME 04103
The Cedars is a Jewish senior living community that offers different types of living arrangements and care, depending on what the resident needs. There are options for private rooms with attached bathrooms in several different floor plans. Licensed nurses are always on staff to help residents with whatever they need, including 24/7 care, assistance with activities of daily living, and an on-site rehabilitation center.
Maryland
Charles E. Smith Life Communities provides independent living, outpatient care, assisted living, memory care, long-term care, rehabilitation and home care to Jewish people. The staff includes life skills assistants and registered nurses who work 24 hours a day, 7 days a week. Physical, occupational and speech therapy are available on site in the rehab suite. There is also a full-time physician on site.
Massachusetts
JGS Lifecare — Ruth's House Assisted Living Residence is an assisted living community for Jewish older adults. Residents can choose to live in private or companion suites. Three kosher meals are served daily, and there is also an on-site Country Café. Assistance with activities of daily living and on-site primary care geriatrician services are available, and there is also a rabbi on site.
The Jeffrey & Susan Brudnick Center for Living is a skilled nursing and rehabilitation facility that is open to people of all religions, but with a focus on the Jewish community. The community has accommodations for individuals with Alzheimer's disease and other memory-related conditions. Its clinical team provides services around the clock, including the administration of medication and treatments. The dining program features a rotating menu, and an activities program is offered.
Jewish Healthcare Center is an assisted living community that offers long-term and short-term care, home care services, hospice services, and Alzheimer's care. Residents can enjoy three meals a day in the dining room and additional snacks. This community provides assistance with daily living activities, medication management, and transportation services. Seniors can participate in group outings and community-sponsored activities.
Michigan
Coville Assisted Living is a care facility for Jewish seniors. It offers private apartments with amenities like barrier-free bathrooms, a kitchenette and comfortable communal spaces. Residents enjoy three home-cooked, kosher meals daily and receive skilled nursing care and assistance with daily activities like grooming, housekeeping and laundry.
Minnesota
Sholom West Campus is a Jewish senior living community that offers independent living one- or two-bedroom homes, assisted living apartments, rehabilitation accommodations, memory care neighborhoods, adult day programs and HUD-supported senior apartments. Kosher dining and a full schedule of activities, classes and events are available to seniors.
Sholom East Campus is an assisted living community with studio, one-bedroom and two-bedroom apartments. This Jewish community provides assisted living, short-term rehabilitation and memory care services along with on-site wellness programs and social services. Kosher dining options are available for daily meals and snacks. Residents receive housekeeping, laundry, and linen services.
Nebraska
The Rose Blumkin Jewish Home is a nursing home that offers long-term residential care to seniors. This facility also provides memory care, respite, and hospice services. Healthy meals are made from scratch, with options for strictly prepared Kosher meals always available. A calendar of daily activities helps seniors stay fit and engaged. Semiprivate and private rooms are available.
New Jersey
Seashore Gardens Living Center is a Jewish community that has 20 acres of land. They offer different types of living depending on how much help residents need. There are skilled nurses to help residents who need more care. The food is kosher-style, and residents can eat at the Boardwalk Café on site.
Jewish Federation Plaza is an independent living community that offers specialized services such as five Kosher dinners per week. All residents have private apartments and access to community rooms, the dining hall, a computer room with Wi-Fi, a beauty shop and a lending library. For safety, seniors also have 24/7 emergency pendants.
Greenwood House Senior Healthcare has gone from being a Jewish nursing home to a successful senior community that offers skilled nursing, rehabilitation, hospice care, and assisted living. Residents get three kosher meals every day, as well as enrichment programs, community group visits, outdoor entertainment, and pet therapy. Housekeeping and laundry services are offered, too, and staff are available 24 hours a day.
New York
Jewish Senior Life is a retirement home for Jewish people. It has different types of care, from people who can live by themselves to people who need help with everything. The apartments are big and have kitchens with everything in them. There is someone you can call anytime if you need help. The food is good, and the staff will help you with things like taking a shower or getting dressed. There are also fun activities to do.
RiverSpring Assisted Living is a long-term care community that features modern apartments with full bathrooms and Ethan Allen furnishings. Residents can use the state-of-the-art fitness center, aquatics pool, or enjoy live music and cultural events. As a Jewish community, RiverSpring also features the Derfner Judaica Museum and kosher meal service.
Cedarbrook is a Jewish assisted living residence that provides 24/7 assistance with activities of daily living such as dressing, bathing, and grooming. Non-kosher meals are served three times daily, but residents can also cook in their apartments. There is a full array of social activities every day, as well as access to a community gym.
Ohio
Montefiore of Menorah Park is a skilled nursing facility that is affiliated with the Jewish religion. It is located in Beachwood, Ohio. The facility offers 24-hour skilled nursing care, memory care, and rehabilitation services. Seniors who live at Montefiore of Menorah Park have the opportunity to enjoy amenities like resident outings, laundry service, kosher dining, an on-site beauty salon, and various social events throughout the year.
Jewish seniors can enjoy a retirement lifestyle of their choice at Wexner Heritage Village. With a variety of one- or two-bedroom apartments available, as well as options for independent or assisted living, skilled nursing and memory care, residents can find the perfect level of care to suit their needs. 24/7 nursing care is available on-site, along with delicious dining options.
Majestic Care of Cedar Village is a Jewish nursing facility that focuses on long-term care and short-term rehabilitation. It has 24-hour nursing care, speech therapy, physical therapy, and occupational therapy. Additionally, the community has an aquatic therapy program. Respite, hospice and memory care are also among its services. A rabbi is on the community's staff.
Oklahoma
Zarrow Pointe is a community for Jewish seniors that offers independent living and assisted living. The community provides physical, occupational and speech therapy. Its health center is open 24/7, and the assisted living apartments provide on-call nursing services. Residents receive three meals a day. Transportation is provided to appointments and planned outings.
Oregon
Rose Schnitzer Manor is an assisted living community for Jewish people. The kitchen only serves kosher food, and there are Shabbat services every week. Licensed and trained staff are available at all times to help with things like getting dressed and other daily tasks. There are 75 activities every week at the community, including trips to see plays and concerts.
Tennessee
The Plough Towers is a retirement community for Jewish people that has 150 apartments. Pets are allowed in the apartments. Each apartment has one or two bedrooms and emergency call buttons. Residents can go to the large community room, library, and computer center. The Plough Towers will take residents to local shopping areas and grocery stores.
Nurses who have been certified, licensed and registered provide care 24 hours a day, 7 days a week at Memphis Jewish Home and Rehab. Health care plans that are personalized cater to residents' medical, nursing, dietary and social needs. Although Jewish traditions prevail, all faiths are welcome, with Christian services delivered weekly by visiting clergy. Amenities include a full-service beauty salon and a family lounge and several gardens where seniors can relax.
Texas
Seven Acres is a retirement community for Jewish people. It offers long-term care and rehabilitative services that are personalized to each resident's needs. There are on-site clinics and a medical suite to help coordinate specialty health care. Meals can be kosher, and special diets can be accommodated. Seniors can join social events, games, and creative classes to feel more connected to their community and heritage.
The Legacy Senior Communities – Willow Bend is a Jewish senior living facility that offers independent living, assisted living and memory care, skilled nursing and rehabilitation services, and more. We can help with activities of daily living like hygiene, dressing and eating. Our kitchen is kosher and can accommodate special diets. Our grounds are well-kept with walking paths and gaming areas.
Virginia
Beth Sholom Senior Living offers a variety of lifestyle options, including independent and assisted living, memory care or skilled nursing services, in a community that follows Jewish values. Residents are encouraged to join regularly scheduled on-site activities, like musical performances and singalongs. Chefs prepare daily meals with fresh ingredients that come from local sources and are in season.
Beth Sholom Village is a community for Jewish people who need help with activities of daily living, long-term memory care, or rehabilitation. The assisted living section has 70 apartments and provides activities such as ceramics, fine arts and a library. Licensed nurses are on duty around the clock. Three kosher meals are served daily, and residents are encouraged to have their family and friends join them.
Washington
Kline Galland Home is a skilled nursing and rehabilitation community with beautiful views of the lake. Private rooms and well-maintained common areas provide residents with high-quality living spaces. Three kosher meals are served per day, and a busy schedule of activities encourages residents to socialize. Care services include memory care, long-term stays, adult day care, and rehabilitation or transitional programs.
Wisconsin
Ovation Jewish Home is an assisted living community that provides memory care, skilled nursing and independent living services. It is located by a lake, has beautiful views, and features two households per floor. Ovation Jewish Home offers restaurant-style kosher dining options as well as housekeeping, linen and transportation services.
Pennsylvania
Jewish Home of Eastern Pennsylvania is a place where seniors can live and get medical and rehabilitative care, social services, and Alzheimer's and dementia care. The facility has on-site medical staff and 24-hour security. Social activities, such as clubs and outings, are available to residents.
Federation Housing is an assisted living community for seniors that offers rental homes. The staff assists residents with everyday activities such as bathing and grooming. Residents are provided subsidized meals and can access free transport to doctor's appointments and shopping. The community schedules regular activities that cater to seniors' physical and emotional well-being.
Financial Resources for Jewish Senior Living
Although it typically doesn't cost more to move to a faith-based senior living community, it's important to plan ahead to ensure that you can afford to pay rent and other fees. Some communities require down payments and monthly maintenance fees, while others charge standard rent. As noted in the table above, the monthly cost of Jewish senior living may range from $1,690 to $7,908 per month.
It's also important to set aside funds for any extra services you need. While some senior living communities charge a flat fee for everything they provide, others collect monthly rent and then charge additional fees for things like salon services and medical care. The table below lists some financial resources that can help you reduce your monthly expenses or gain access to additional funds, making it a little easier to afford the costs of Jewish senior living.
| | | | |
| --- | --- | --- | --- |
| Resource | Website | Contact Information | Assistance Available |
| Jewish Federations of North America | jewishfederations.org | Contact the Jewish Federation in your city or state. | The Jewish Federations of North America has hundreds of nonprofit members, giving seniors access to emergency financial assistance. You may be able to use JFNA funding to pay past-due bills or cover some of your medical expenses, leaving more in your budget for senior living. |
| Hebrew Free Loan Society | hfls.org | (212) 687-0188 | The Hebrew Free Loan Society offers no-interest loans to help recipients overcome their financial challenges. To qualify, you must live in New York City and have an income that doesn't exceed the annual limit. The limit for the General Needs Loan Program is $7,500. |
| Jewish Assistance Fund | jewishassistancefund.org | (412) 521-3237 | The Jewish Assistance Fund provides grants to people having difficulty covering their housing expenses or paying for certain medical needs. Assistance is available to residents of Western Pennsylvania who are Jewish or have a household member who's Jewish. |
| Medicare Extra Help | ssa.gov | (800) 772-1213 | Medicare Extra Help is a program for Medicare beneficiaries who need help paying for their Medicare Part D coverage. To qualify, you must reside in the United States and have limited income and financial resources. Extra Help covers Part D premiums, co-pays and deductibles. |
| Medicare Savings Programs | medicare.gov | (800) 633-4227 | At minimum, MSPs cover Medicare premiums. They may also cover deductibles, copays and coinsurance. To qualify, you must meet the income guidelines and have limited financial resources. You must also be enrolled in or eligible for Medicare Part A. |
| National Council on Aging Benefits CheckUp | benefitscheckup.org | (800) 794-6559 | NCOA's Benefits CheckUp helps seniors determine if they qualify for any benefits that could help them reduce their overall expenses. Experienced benefits coordinators are available to answer questions and explain program eligibility requirements. |
| Medicaid | medicaid.gov | Use the online directory to find your state's Medicaid agency. | Medicaid provides health care coverage for low-income individuals with limited financial resources. Even if you have Medicare, you may be able to pair it with Medicaid to reduce your out-of-pocket costs, leaving more money available for senior living expenses. |
| Social Security | ssa.gov | (800) 772-1213 | Social Security retirement benefits are available to seniors who worked and paid Social Security taxes long enough to earn 40 work credits. Your Social Security benefits can be used to pay rent and other expenses associated with Jewish senior living. |
| IRS Credit for the Elderly and Disabled | irs.gov | (800) 829-1040 | If you're aged 65 or older, you may qualify for a credit on your federal tax return. The credit, which ranges from $3,750 to $7,500, reduces the amount of tax you owe by lowering your taxable income. The money you save can be used toward some of your senior living expenses. |