COVID-19 Update: Many caregivers and seniors are searching for ways to support and connect with their loved ones while maintaining isolation and social distancing guidelines. We've compiled a list of 10 essential products to help older adults stay happy, healthy and connected, whether they are aging in place at home or in an assisted living community.
With their convenience, portability, and easy-to-use features, many people are skipping purchasing a computer altogether and going straight for a tablet. That's just as true for senior citizens as it is for all age groups. Tablets offer plenty of computing power in a sleek, impressive package.
But which tablet should you buy? Apple's iPad was the standard tablet for a long time, but newer models made by Amazon, Samsung and many other companies offer great features at attractive prices.
Taking into account various features, budgets, and potential special needs for hearing and vision accommodations, we've rounded up a list of the top 10 best tablet suggestions for seniors. Following the 10 best tablets is a list of potential tablet accessories, as well as websites to help you in your search for the perfect tablet.
You can read the article from start to finish or use these convenient links to jump to what you'd like to read first.
As you browse through this list, keep in mind a few important facts to know about tablets:
 Tablets offer different features than laptops. Laptop computers offer the same computing power as a desktop unit but in a lightweight, portable model. Tablets, on the other hand, can perform only a fraction of the functions of a laptop. If you plan to casually surf the web, play online games, check your social media accounts and favorite websites, a tablet may be fine. If you need to run photo editing software, large spreadsheets or other documents, you may need a laptop computer instead.
 Tablets use a touchscreen to receive inputs. Most do not come with a keyboard or a mouse. If you're used to a traditional setup, you can add these features as accessories later. You may wish to purchase a stylus, which is a device shaped like a pen that you use to tap, type or write with on screen.
Tablets connect to the internet through WiFi or a 3G network. If your tablet connects via a 3G network, you'll have to pay an additional monthly fee to access the internet via a cellphone carrier.
Tablets work differently than laptops. Laptops and desktop computers use an operating system, while tablets run on the same technology that powers smartphones. You may find that a table performs more like a souped-up smartphone than like a computer.
Tablets offer a wide range of screen resolutions and sizes. You may need to test a few to see which one works best for you, but in general, choose the largest screen you can afford to make viewing, surfing and reading easier.
The Top 10 Tablets for Seniors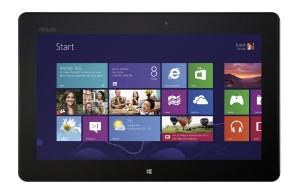 1. ASUS VivoTab RT TF600T-B1-GR
The ASUS VivoTab scored great marks from among the many reviews of tables for seniors. The main reason seniors love it is the ease of use as well as the bright display. The VivoTab features new technology called IPS, or "in plane switching", that uses wider viewing angles and bolder colors. Both make for a crystal clear display, good for people with low vision or vision problems. The big buttons and touch screen also make it simple to use.
Pros:
Solid construction.
Excellent screen and screen resolution.
Windows 8 operating system provides good performances.
Cons:
Cannot run Google Apps, which similar devices can run.
Track pad is actually very sensitive, so that the slightest touch can throw it off.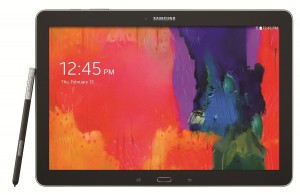 2. Samsung Galaxy Note Pro 12.2
The Samsung Galaxy Note Pro gets rave reviews from all users, including those who use their tablets for business as well as pleasure. Newer tablets have an additional two inches of viewable screen available, making it easier to write on screen using a stylus. The battery life of this particular model is excellent. Generous memory capacity makes it possible to have multiple tabs open at once for increased productivity.
Pros:
Very easy to use and easy to learn.
WiFi enabled, which means you can use it almost anywhere you can find a WiFi signal.
Great long-lasting battery.
Cons:
No SIM slot, so you can't add additional memory cards later.
Some operating system bugs reported.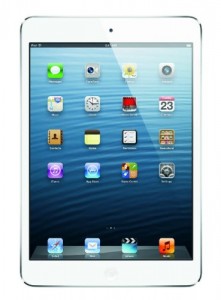 Apple's iPad mini is one of the original best selling tablets, and seniors interested in purchasing a tablet may find that Apple's intuitive operating system and proven ease of use is best for them. The mini sports a backlit touch display, which makes it very easy to see and use in different light conditions. Its sleek design makes it easy to hold in your hand while you check the latest game scores or stock market reports. It's a winning combination of excellent design, portability and functionality in one package.
Pros:
Lightweight, portable and sleek design.
Great for web browsing.
Great for e-reading magazines, newspapers and other documents.
Cons:
Can be hard to type on because it is so small.
Printing off the iPad can be hit or miss.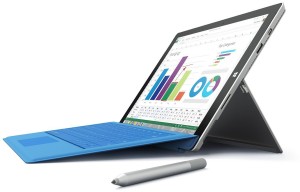 The Microsoft Surface Pro 3 is billed as the tablet that can replace your laptop, and it lives up to its promise. If you're trying to decide between buying a new laptop and a tablet or choosing one or the other, the Surface Pro may be adequate to handle the tasks of both. By adding an optional click-in keyboard, you can transform the large screen tablet into a sleek, portable laptop with a traditional keyboard for typing. It's a good value if you can buy just one device.
Pros:
Blends the convenience and web surfing abilities of a tablet with the easy productivity applications and typing features of a laptop.
Run Windows, Microsoft Office and other desktop programs, which a typical tablet cannot do.
Good writing and drawing capabilities.
Cons:
All accessories are sold separately, so the costs can add up as you add features to your tablet.
Some people complain that this version is slower than the older models.
Others complained about the tablet screen for drawing or graphic design projects. You may want to choose a more robust laptop if you plan to do any graphic design projects.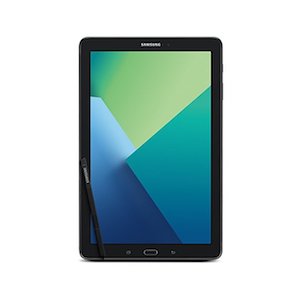 5. Samsung Galaxy Tab 10.1 with S Pen
This model is different from the NotePro 12.2, so it merits its own recommendation and review. It runs on Android technology, so most apps work just fine on it. The huge memory capacity of 16 GB and includes a rear camera (8 megapixels) and front camera (2 megapixels) that shoots still pictures as well as video. It also comes loaded with software for reading magazines, watching movies and more. It includes an S pen.
Pros:
Loaded with software and features to make this tablet a great device for business or personal needs.
Account and tablet set up reported to be quick and easy.
Excellent battery life.
Cons:
The S pen is pretty small.
Touch screen reportedly can be overly sensitive (use a light touch).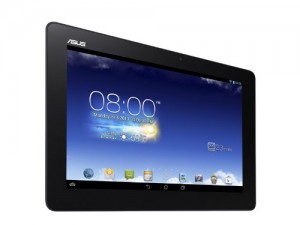 6. ASUS MeMO Pad FHD 10 ME302C-A1-BL 10.1-Inch 16GB Tablet
Among all of the recommended tablets for seniors, the ASUS MeMO Pad offers one of the lowest price models in its category. An Intel processor, 16 GB of memory and a 10" screen make it a good value for the money. It is very lightweight, and a keyboard can easily be added for typing longer documents. Android-based apps can be used with it as well.
Pros:
Smooth and fast navigation.
Good battery life and easy to charge.
USB port to connect it to other devices.
Cons:
Too much free software loaded onto it from the start.
Design looks and feels cheap.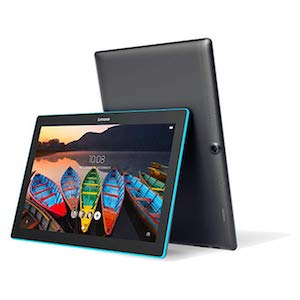 The Lenovo tablet is a winner among those evaluated as the best tablets for seniors. New technology installed in this device makes it boot up in seconds, and the display is crisp, clear and clean. You can download music, apps, and many other options to make this a device that's perfect for business, pleasure or general use. The tablet is a great value, relatively inexpensive and a decent device.
Pros:
Excellent audio; cited by many reviewers as one of the best they've ever seen.
Has dual cameras
Fast and responsive when opening various apps.
Cons:
Can be a little slow
Screen can be jumpy and overly sensitive to touch, so if you make a mistake when touching it you can lose your work.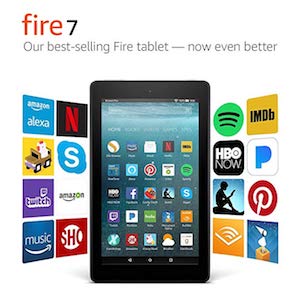 Kindle isn't just for reading ebooks! The Kindle Fire 7" tablet is one of the hottest tablets on the market. It features HD display, fast processing, and long-lasting batteries. It also enables various profiles to be set on one device so that two or more people can share it without sharing settings. Lightning fast web browsing and of course, Kindle's ebook reader are included.
Pros:
Superb web browsing capacity.
Instant access to thousands of games and apps in Amazon's web store.
A good entry-level tablet for people new to tablets.
Cons:
Some people reported that the batteries don't charge well over time.
Ports can become loose and are difficult to fix.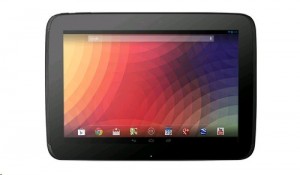 The Google Nexus 10 offers a higher-priced tablets with stunning displays and smooth operations. Opening apps is a snap, and the web surfing capabilities are also seamless, as one would expect from Google. Very lightweight tablet with excellent features.
Pros:
Gorgeous display with crystal clear colors.
Great sound quality for playing music, videos.
Smooth operating features and web surfing.
Cons:
Some apps that are compatible with this device use a lot of memory.
Battery charging is slower than other tablets.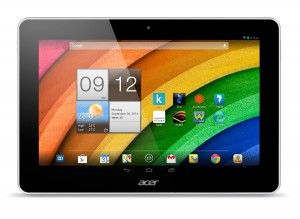 10. Acer Iconia A500-10S16u 10.1-Inch Tablet
If you plan to use your tablet mostly for entertainment purposes, such as watching streaming videos or your favorite television shows via the internet, this tablet is for you. It features great sound, a crisp display, and a USB port to connect it to other devices. The battery life is about 10 hours long, and it includes a microphone so that you can use it to connect via Skype.
Pros:
WiFi enabled
Fast, clean.
Not bogged down with free apps or previews of programs.
Cons:
Plastic screen can be scratched easily. You may need to purchase a separate screen protector.
Some people reported screen problems.
Best Accessories for Your New Tablet
Tablet accessories aren't just nice to have; sometimes they're "must haves!" Because tablets are so small and portable, they tend to get bounced around a little more than your average laptop. The resulting dings and scrapes can permanently mar or even ruin a tablet. When you purchase your new tablet, make sure you purchase accessories to protect, maintain, and enjoy your tablet.
Tablet covers or cases come in different sizes and shapes, each made for a specific device, so be sure to check to make sure that your choice is compatible with your new tablet.
Best Tablet Covers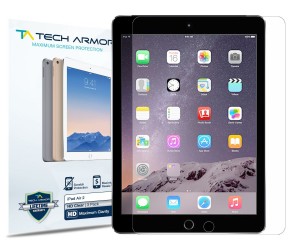 Best Screen Protectors
Because tablets are touch-screen, screens tend to take a lot of wear and tear. Even with the most careful use, you can accidently scratch or scrape them. Screen protectors are clear covers that fit over the viewing surface of your tablet to protect the display. Like cases and covers, they must be properly sized to fit your device, so be sure to check your new tablet's specifications and select the best screen protector for your device size.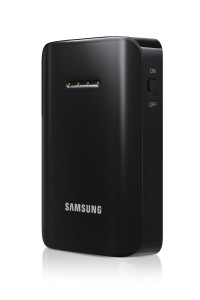 Battery Packs
RAVPower USB C Battery Pack – for Smartphones and Tablets includes cables:  The battery extends your tablet's battery life by providing supplemental power. Connects through a standard USB cable.
External Battery Charger – Portable Dual-Port USB 10000mAH Backup Power Bank BEST Pack for any iPhone, Galaxy S3 S4 S5 S6, Samsung Note3, iPad: A universal backup power bank for your device that keeps you mobile in case you forget to charge your primary battery.
Ainope Portable Charger – 10,000mAh Dual External USB Battery Charger. The Ainope comes with free charging cable and 22-month money back guarantee.
BULL-TECH Portable Charger – This auxiliary battery backup and rechargeable battery pack. It's a lightweight and compact design.
Jackery Portable External Charger – 12000mAh Portable Dual USB Port External Battery Charger/Power Pack for Smartphones and Tablets.  This heavy duty charger has great reviews. It include a charging cable and 24-month product warranty.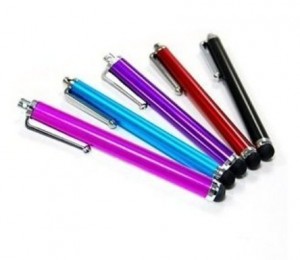 Other Accessories
For more information on how to shop for a tablet or use your new tablet, visit one or more of the following sites for helpful tips and hints.