Assisted Living in Miami, FL
Seniors who need help with daily living activities may obtain housing, meals and personal care in assisted living facilities. These facilities are for those who don't need medical care but are unable to safely or comfortably live alone. The Genworth 2021 Cost of Care Survey reports that seniors in Miami pay $4,385 per month for this type of care, which is higher than most cities in Florida but affordable compared to the national average.
COVID-19 Rules for Assisted Living in Miami
For assisted living communities, COVID-19 rules and regulations are typically set at the state level. You can view specific rules on our guide to assisted living in FL. These rules change often, and many communities have policies in place that go above and beyond what's required by the state, so you should contact your local community for more information. Additionally, you can contact your local Area Agency on Aging to learn more.
How to Pay for Assisted Living in Miami
In Miami, older adults pay $4,385 for assisted living services, which is higher than the state median rate of $4,000 but affordable compared to the national average of $4,500.
Assisted Living in Miami vs. Nearby Cities
Assisted living facilities in Miami charge moderate assisted living rates of $4,385 per month. This is about $1,000 higher than care costs in Punta Gorda, where rates are among the lowest in the state at $3,350. In Port St. Lucie, seniors pay $3,763. In Palm Bay, rates exceed Miami's average at $4,461, and in Panama City, rates are the highest surveyed in the state at $5,081.
Miami: $4,385
Florida: $4,000
United States: $4,500
Port St. Lucie: $3,763
Punta Gorda: $3,350
Palm Bay: $4,461
Panama City: $5,081
Assisted Living vs. Other Types of Care in Miami, FL
Older adults in Miami access affordable long-term care services through adult day health care, which costs approximately $1,517 per month. Those who obtain home-based care pay $4,195 for homemaker services and $4,385 for specialized home health aide services. Assisted living is comparably priced at $4,385 but also includes housing, meals and recreation, making it a cost-effective alternative for many. Nursing home care is the most expensive option at $9,019 per month and is for those who need a higher degree of care than assisted living facilities provide.
Homemaker Services: $4,195
Home Health Aide: $4,385
Adult Day Health Care: $1,517
Assisted Living: $4,385
Nursing Home: $9,019
Financial Assistance for Assisted Living in Miami
Other Ways to Pay for Assisted Living in Miami
Since not everyone can afford to pay for assisted living out-of-pocket, it's important to find alternative methods to help make assisted living more affordable. Some of these options include:
Veterans Benefits
Life Insurance Policy
Long-Term Care Insurance
Reverse Mortgage
For more information about your options for making assisted living more affordable, visit our guide to Assisted Living in Miami.
Free and Low-Cost Assisted Living Resources for Seniors in Miami
Miami seniors have access to numerous programs and services that address a range of age-related issues, including financial and legal considerations, long-term care planning and health insurance options counseling. This table outlines free and low-cost services for seniors, helping them maintain their comfort and quality of life throughout their retirement years.
| | | |
| --- | --- | --- |
| Resource | Contact | Service |
| Alliance for Aging, Inc. | (305) 670-6500 | Alliance for Aging is a local nonprofit organization that serves those aged 60 and over. The agency operates the Elder Helpline, which older adults contact at (305) 670-HELP for information and referrals for community-based resources, such as options counseling, durable medical equipment loans and prescription drug assistance. The agency also serves as the Aging and Disability Resource Center for the region and has legal professionals who help older adults navigate age-related issues, including estate planning and conservatorships. |
| Veteran Services Program | (305) 270-2940 | The county's Veteran Services Program helps Miami veterans and their dependents access local, state and federal benefits such as psychological counseling, medical and wellness services and benefits counseling. Its representatives inform individuals of the social services available through the state's health department and the federal Veterans Administration and help with submitting applications for benefits that may help pay for assisted living. |
| Mayor's Initiative on Aging | (305) 375-5648 | The Mayor's Initiative on Aging provides information on finding assisted living facilities in the region, obtaining Social Security benefits and accessing prescription drug assistance. |
| SHINE | (800) 963-5337 | SHINE provides free health insurance options counseling for Medicare beneficiaries in Miami and the rest of the state. Through this program, older adults get in-person and over-the-phone assistance with understanding Medicare's coverage limits and costs, private Medicare options and eligibility criteria for Medicare Savings Programs. Counselors can also help elders understand assisted living and medical bills and resolve errors and denied health insurance claims. |
| Senior Volunteer Programs | (786) 469-4851 | Those aged 55 and over can access four volunteer programs in Miami. These programs have exclusive opportunities, allowing older adults to use their knowledge, experience and interests to serve their communities. Activities vary by program and include mentoring at-risk and special needs children, providing information and referrals for seniors and veterans, leading classes in senior centers and providing managerial or administrative support for local charities. In exchange for their time, seniors may receive tax-free stipends, transportation reimbursement, hot meals and supplemental insurance. |
Assisted Living Laws and Regulations in Miami
Assisted Living Communities in Miami are required to follow a set of rules and regulations that are determined by the state. For more specific information, talk with your local community or Area Agency on Aging. The Top Assisted Living Communities in the Miami Area
In order to find the top assisted living communities in the Miami area, our team of researchers:
Sorted through 232 communities using our unique methodology
Spent over 28 hours researching assisted living communities in Miami
Read more than 1,855 reviews left by residents and their family members
After filtering out facilities that didn't meet our high standards, we were left with 19 assisted living communities that earned our seal of approval. Through this process we discovered that the average cost of assisted living in the city of Miami is $4,385, which is higher than the state average of $4,000 and lower than the national average of $4,500.

Jonathan Frank
Licensed Social Worker and Certified Dementia Practitioner
Jonathan Frank
Licensed Social Worker and Certified Dementia Practitioner
Jonathan Frank is a Licensed Social Worker with over 10 years experience working with the geriatric population in a variety of different settings. He received his Masters degree from Rutgers University with a certificate in Aging and Gerontological Services. Additionally, he is a Certified Dementia Practitioner accredited by the National Council of Certified Dementia Practitioners. Jonathan also has Bachelors degree in psychology and worked as an Emergency Medical Technician for 14 years. His passion lies with the elderly and ensuring they age with dignity.
Read on for in-depth information about the top assisted living facilities in Miami, a brief dive into our methodology for determining the best assisted living communities, and a searchable directory of 695 communities in the Miami area.
AssistedLiving.org Trusted Communities
AssistedLiving.org spent dozens of hours researching the top assisted living communities in the Miami area to allow seniors and their families to find the community that's right for them. Click through the facilities listed below to read in-depth reviews, what residents are saying, and details such as base pricing, room types, and more.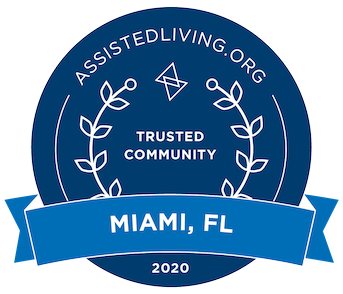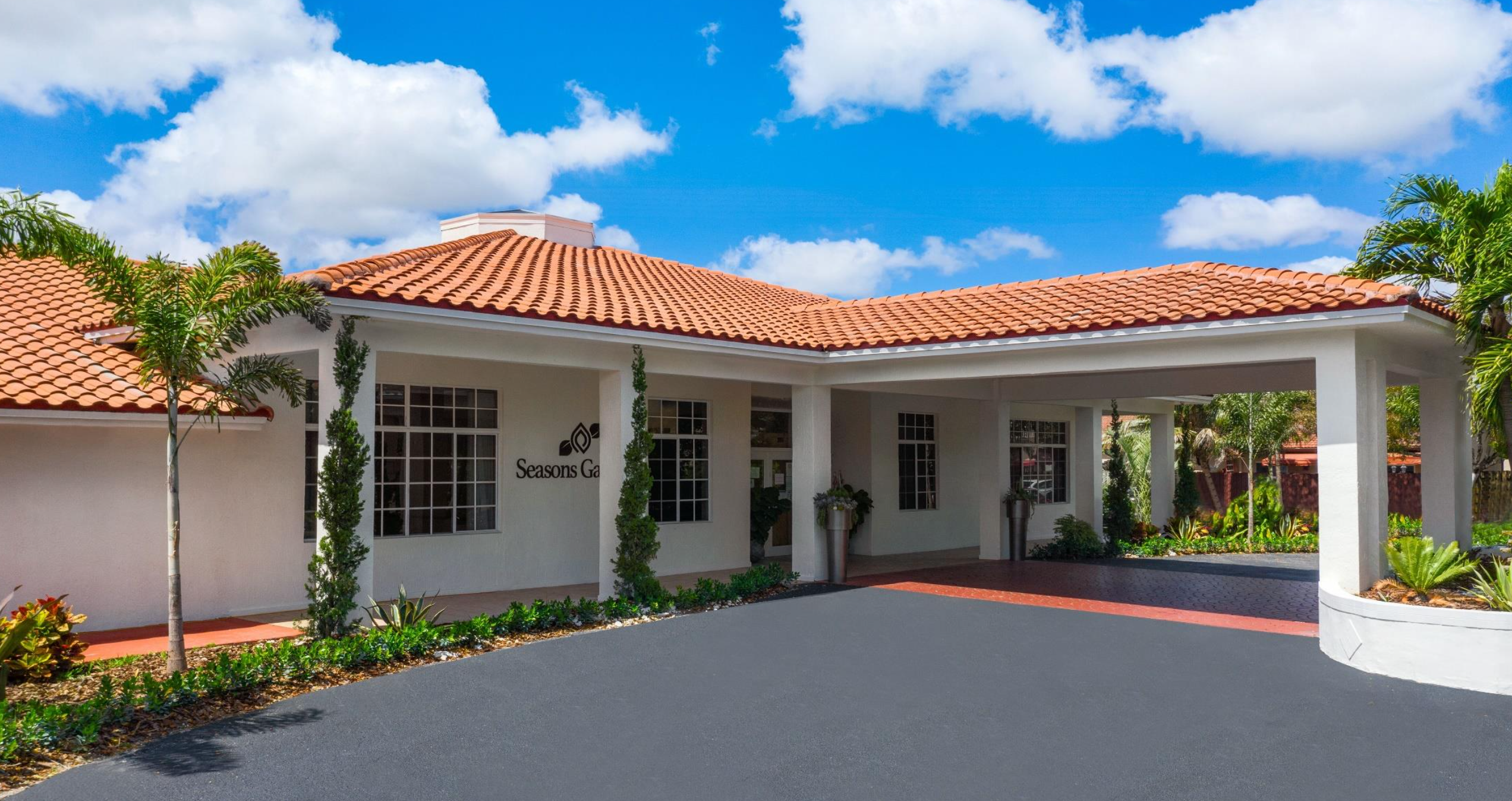 Located across the street from the Larry and Penny Thompson Park and the Miami Zoo, Seasons Gardens Senior Residence ALF is an assisted living community designed to help residents live independently while receiving some aid with daily activities. Situated in its own green oasis, all residents at Seniors Gardens have an emergency call button and caregivers are available as needed for assistance. The one-story residence hall features two dining halls where residents can enjoy restaurant-style meals prepared by a chef and an extensive outdoor garden area that features walking paths and benches. They also have access to regular activities, which include movie nights, card games, dominoes and occasional outings into the city.
What Residents are Saying:
One reviewer noted that "the new wing is looking very modern and stylish" and called the community a "very clean and serene facility in the Kendall area." Another reviewer wrote that it is "an excellent and affordable assisted living facility with great service and attention to detail."
4.45 out of 5
(13) Reviews
17250 SW 137th Avenue, Miami, FL 59394
The Pointe of North Gables
Douglas Gardens Homecare Inc
Residential Plaza At Blue Lagoon
The Palace at Coral Gables
LiveWell at Courtyard Plaza
Our Family Assisted Living Facility
Colonial Assisted Living in Miami
Our Methodology
It's not what we research, but the way we research that makes AssistedLiving.org stand out. We start by identifying problems and challenges in the senior care industry by gaining insight from conversations with industry professionals, older adults, and those that care for them. Next, our research team led by industry experts apply our data-driven research techniques to understand the magnitude of the challenge and how to overcome it. Finally, we present our findings in easy-to-understand guides and studies and share our actionable results with influencers and caregivers, as well as the general public.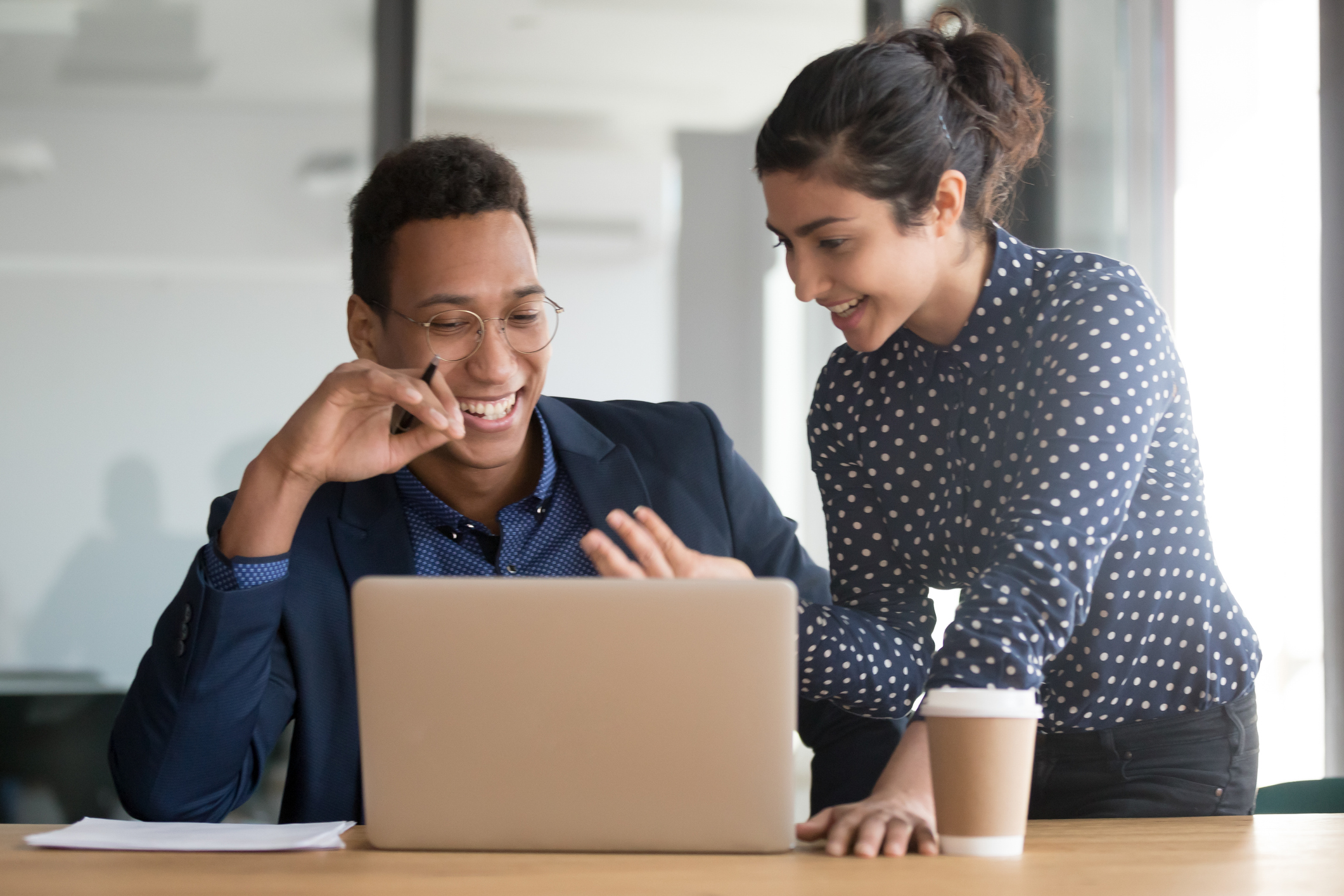 Facility Features (40%)
Facility Health Services Graded on health services provided
on the facility including, but not
limited to, on-site nursing,
pharmacy, skilled nursing,
medicine administration, etc
Facility Amenities Graded on the available
amenities.
Affordability Financial assistance acceptance
and overall costs and value.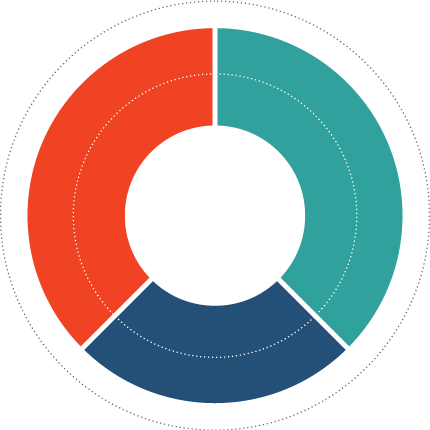 Residential Quality (40%)
Resident Satisfaction Polling & survey of overall facility satisfaction.
Facility Complaint and Violations Number of complaints and violations the facility had. Taking into account improvement over time.
Online Reviews Aggregated verified online reviews.
Location (20%)
Location-Based Benefits Including, but not limited to, proximity to
hospitals, ambulance response times, senior
resources available, and state and city
financial assistance.
Location Quality Local crime rates, incidents against older adults, air quality, climate.
Showing of Communities