According to the National Council on Aging, older adults are more likely than other people to suffer from injuries and conditions that require medical treatment or on-going services. In fact, as many as one of every four older adults falls each year, resulting in fractures, trauma, and/or death, and an older adult is hospitalized following a fall every 11 seconds. Older adults are also more likely to have chronic conditions, such as heart disease or diabetes, that limit their ability to perform routine tasks. As a consequence, those with such conditions may need hospital care, in-home assistance, or other long-term supports and services.
Unfortunately, both inpatient care and long-term care can be expensive. The National Council on Aging reports that, overall, the United States spends $50 billion a year just treating those with fall-related injuries. Further, chronic diseases, which affect 80% of older adults, account for a shocking two-thirds of all healthcare costs.
As individuals grow older and their chances of sustaining injuries or suffering from chronic diseases go up, it is critical that they have some form of medical insurance. Medicare can help seniors have peace of mind as they receive the treatment and services they need, knowing that they will not be expected to cover all costs without any financial assistance. In this guide we explain what Medicare is, how it works, who qualifies for coverage, and how to sign up for Medicare so you can begin receiving benefits.
What Is Medicare and How Does Medicare Work?
Medicare is health insurance for individuals aged 65 and older, but younger individuals with certain disabilities or medical conditions may also qualify. It is divided into parts, including Part A (hospital insurance), Part B (medical insurance), and Part D (prescription drug insurance). Each of these parts offers unique coverage and, when combined, provide comprehensive health insurance.
To receive Medicare benefits, individuals can join federally run Original Medicare to get Part A and Part B coverage and then add Part D separately through a private company. Optional Medigap insurance can help with the out-of-pocket costs for Original Medicare. Alternatively, individuals can get Medicare benefits by joining a Medicare Advantage plan (sometimes called Medicare Part C) that usually bundles Part A, Part B, and Part D coverage together. Medicare Advantage plans often include additional benefits and are offered through private companies.
Original Medicare (Parts A and B)
Medicare Part A is hospital insurance that helps cover the costs of inpatient hospital care as well as skilled nursing facility care, hospice care, and certain in-home health care. Many people, including those who have paid a required amount of Medicare taxes over a specified period while working, have no Part A premiums and qualify for "premium-free Part A." However, all individuals must pay deductibles and copayments for hospital admittance and inpatient stays. Late enrollment in Part A may result in a penalty.
Medicare Part B is medical insurance that helps cover medical services given by health care providers as well as outpatient care, home health care, durable medical equipment (such as wheelchairs or hospital beds), and preventative services (such as screenings, shots, or vaccines). Monthly premiums required for Part B coverage may vary by income and, like Part A, penalties can be given for late enrollment. Those who qualify for a Special Enrollment Period are typically exempt from penalties.
See the tables below for an overview of what Medicare parts A and B cover, the monthly premiums, and other additional cost information.
Medicare Part A Coverage and Costs
Covered Goods and Services

Inpatient hospital care
Skilled nursing facility care
Nursing home care (not custodial or long-term)
Hospice care
Home health care

Monthly Premiums

$0 for those who qualify for premium-free Part A
Others must pay a monthly fee between $274 and $499 for Part A coverage and also must sign up for Part B

Deductibles

$1,556 for each hospital admittance per benefit period before Original Medicare will begin to pay
A benefit period begins the day an individual is admitted as an inpatient
A benefit period ends when no inpatient or skilled care is received for 60 consecutive days

Additional Costs

Inpatient stays (excluding hospice) may require coinsurance payments
After 90 to100 days, patients are fully responsible for costs
Lifetime reserve days may extend coverage
Hospice care is free but fees may apply for certain drugs, respite care, and room options
Medicare Part B Coverage and Costs
Covered Goods and Services

Medically necessary services to diagnose or treat medical conditions
Detection or preventative services
Clinical research
Ambulance services
Durable medical equipment
Inpatient, outpatient, and partial hospitalization for mental health
Limited outpatient prescription drugs

Monthly Premiums

$170.10 or more a month depending on income
Payments due monthly whether or not Part B-covered services were received

Deductibles

Individuals must pay a $233 deductible once each year before Original Medicare will begin paying

Additional Costs

After the deductible is met, 20% of most doctor services (including inpatient services), outpatient therapy, and durable medical equipment must be paid out-of-pocket
Medicare Part D (Drug Coverage)
Those who want drug coverage in addition to Original Medicare (Part A and Part B) can sign up for Medicare Part D, offered separately through private companies. Premiums and deductibles vary based on the chosen policy, and income may also determine final premium amounts. Late enrollment in Part D and a lack of creditable drug coverage may result in penalties. However, those who qualify for Extra Help receive assistance for Part D costs, as well as pay no late enrollment fees.
Medicare Part D Coverage and Costs
Covered Goods and Services

Each plan has its own lists of covered brand-name and generic drugs
Includes 2 or more drugs in the most prescribed categories and classes
Approved exceptions may extend coverage to excluded medications or reduce medication costs
Individuals can compare Part D plans to ensure their medicines will be covered

Monthly Premiums

Premiums vary by plan and may increase based on income

Deductibles

Most plans have a deductible that must be met before the plan will start to cover prescriptions
This amount varies by plan
In 2022, no Medicare drug plan was allowed to have a deductible over $480

Additional Costs

Overall costs depend on the medicines an individual takes and whether or not they are covered
The pharmacy used may also influence price
Medigap (Optional Original Medicare Supplemental Insurance)
Medigap, also called Medicare Supplement Insurance, is additional insurance offered through private companies that helps pay costs that remain after Original Medicare has paid its share for covered items and services. To get a Medigap policy, an individual must have Medicare Part A and Part B, and Medigap policies have a monthly premium in addition to the monthly premium for Medicare Part B. Those with Medicare Advantage cannot get a Medigap policy.
Medigap Coverage and Costs
Covered Goods and Services

Lowers costs for Original Medicare Part A and Part B services
May include coverage for out-of-country travel
Does not cover long-term care, vision, dental, hearing aids, glasses, or private-duty nursing

Monthly Premiums

Premiums vary by plan, location, and other factors
If premiums are paid, the policy is guaranteed renewable

Deductibles

Deductible amounts vary by plan

Additional Costs

Copayments and coinsurance vary
Medicare Advantage (Medicare Part C)
Medicare Advantage, sometimes called Medicare Part C, is an alternative way to get Medicare benefits. These are plans that must provide at least the same coverage as Original Medicare but are sold through Medicare-approved private companies rather than provided through the government. Often, these plans bundle Part A, Part B, and Part D coverage together. Medicare Advantage may have lower out-of-pocket costs than Original Medicare and can include additional benefits such as vision, dental, and hearing coverage. However, subscribers will usually be required to use doctors who are in the plan's network.
Medicare Advantage Coverage and Costs
Covered Goods and Services

Almost all Part A and Part B benefits
Almost all medically necessary services and all emergency and urgent care that Original Medicare covers
Prescription drug benefits equivalent to stand-alone Part D plans
May cover vision, hearing, and dental services
Customizable based on needs

Monthly Premiums

Vary by plan and are charged in addition to Part B premiums

Deductibles

Vary based on the plan
Plan pays all covered health services for the rest of the year after yearly out-of-pocket limit is reached

Additional Costs

Coinsurance and copayments vary
What Is the Difference Between Medicare and Medicaid?
Medicare and Medicaid both offer assistance with medical care, although there are some key differences between the two programs.These differences are summarized in the table below.
| | |
| --- | --- |
| Medicare | Medicaid |
| A program offered by the federal government | A program offered through state and federal partnerships |
| Essentially the same across the US | Varies from state to state |
| Paid with trust funds that covered individuals paid into | Funded through the federal and state governments |
| Serves those over 65 who qualify, regardless of income | Serves those with limited income and resources of any age |
What Is the Difference Between Medicare and Traditional Health Insurance?
Traditional health insurance varies from Medicare in several ways, such as by network size and the maximum costs those it covers should expect. More information is provided in the following table.
| | |
| --- | --- |
| Medicare | Traditional Health Insurance |
| Enrollees can get healthcare from any provider across the US who accepts Medicare | Limited in-network providers and out-of-network visits may not be covered |
| Medicare Part B premiums alone were over $170 in 2022 | In 2021, the average monthly employer premium was just above $100, according to the Kaiser Family Foundation |
| Mostly for those over 65 and only covers one person | Often allows coverage for dependents |
| No out-of-pocket maximum for Original Medicare | Usually has a yearly out-of-pocket maximum |
Who Qualifies for Medicare?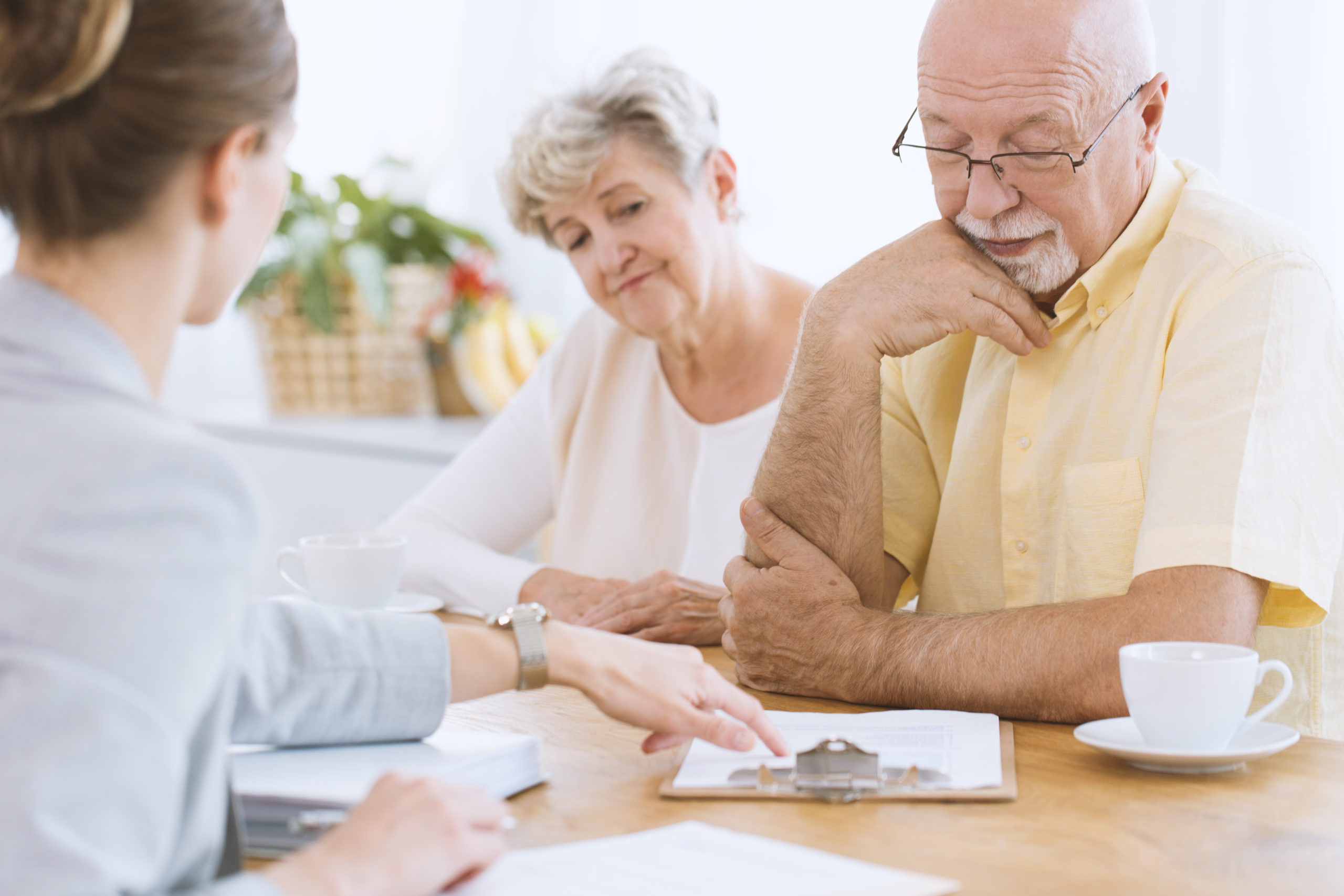 Medicare eligibility is not guaranteed and is determined by factors outlined below. To check a specific individual's eligibility, Medicare has an Eligibility & Premium Calculator page with an "Estimate My Eligibility" button at the bottom. This links to an online survey and provides eligibility results based on the answers provided.
| | |
| --- | --- |
| You are eligible for Medicare if you are 65 or older and one of the following applies: | You are eligible for Medicare if you are younger than 65 and one of the following applies: |
| You are a United States citizen | You qualify for Social Security disability benefits for an overall period of 24 months or more |
| You have lived in the United States for at least five years before enrolling in Medicare and are a permanent legal resident | In addition to other conditions, you get a disability pension from the Railroad Retirement Board |
| | You need regular dialysis or a transplant because you have permanent kidney failure and you or your spouse paid sufficient Social Security taxes |
| | You have Lou Gehrig's disease |
What Does Medicare Cover?
While Medicare does not pay long-term assisted living costs, it does offer in-home care coverage. There are also several programs that offer financial assistance so that seniors can afford Medicare coverage.
Medicare and Assisted Living
The costs of residing in an assisted living community or of long-term day-to-day care are not covered by Medicare. However, daily care given at a skilled nursing facility is covered on a short-term basis (up to 100 days) under certain conditions determined by Medicare. Examples of covered services include meals, medications, and medical social services. Long-term care hospital services are also covered for up to 90 days (without any lifetime reserve days) if all requirements are met and include things like respiratory therapy or pain management.
Medicare and In-Home Care
Medicare Part A and/or Medicare Part B cover certain items and health services when individuals are certified by their doctor to be homebound and need certain services for their care plan. Other requirements for coverage also apply and can be found on the Medicare website.
Covered Items and Services
Excluded Items and Services

Part-time or intermittent skilled nursing care
Part-time or intermittent health aid care (if also getting other skilled services)
Physical and occupational therapy
Speech-language pathology services
Medical social services
Injectable osteoporosis drugs for women
Durable medical equipment
Medical supplies for home use

Daily 24-hour in-home care
Home meal deliveries
Homemaker services unrelated to care plan
Custodial or personal care for daily activities if other care is not needed
Medicare Programs to Help Seniors
There are several programs offered to seniors to help cover the costs of Medicare. These are included in the table below.
| | |
| --- | --- |
| Program(s) | Type of Assistance |
| PACE | Covers Medicare and Medicaid care and services so that those who need nursing home level care can remain in the community. |
| | Help cover Medicare costs such as premiums, deductibles, copayments, and/or coinsurance. |
| Extra Help | Helps cover costs of Medicare Prescription Drug plans. |
How Do I Sign Up for Medicare?
Signing up for Medicare Parts A and B is done through either the Social Security Administration (SSA) or the Railroad Retirement Board (RRB). Most commonly, people sign up for Medicare via the SSA during their Initial Enrollment Period. However, there are other windows throughout the year during which you can change your Medicare plan or enroll in a new one.
The applicable Medicare enrollment periods and accompanying time frames are explained in the table below.
Medicare Enrollment Periods
Enrollment Period
Description
Time Frame/Date
Initial Medicare Enrollment Period
When most people become eligible for and get Part A and Part B

3 months before to 3 months after the month an individual turns 65
Coverage start date depends on sign up date

General Medicare Enrollment Period
For those who missed the Initial Medicare Enrollment Period

Period is from January 1 to March 31
Coverage begins July 1

Open Enrollment Period
For those who missed the previous enrollment periods or want to drop or switch their coverage

Period is from October 15 to December 7
Coverage begins January 1

Special Enrollment Period
For those who missed the previous enrollment periods or need to make changes due to recognized special circumstances

Varies based on the circumstance, such as moving to a new area with different plans
Frequently Asked Questions
How much does Medicare cost?
Most people will qualify for premium-free Part A, but others must pay monthly payments that range from $274 to $499. Part B premiums are $170.10 or more. There are also additional costs. Covered Part A hospital inpatient services require a deductible and coinsurance for stays beyond 60 days. Patients who stay beyond the allowed maximum number of days will be responsible for all costs. Part B has a $233 deductible, and then patients usually cover 20% of the Medicare-Approved amount for services and items. Part C and Part D premiums and other costs vary.
How old do you have to be to get Medicare?
Usually, those aged 65 or older can receive Medicare benefits. However, some younger people also qualify. Included are people with disabilities who have collected Social Security Disability benefits for 24 months or those with specific medical conditions such as End-Stage Renal Disease (ESRD) or Amyotrophic Lateral Sclerosis (also known as Lou Gehrig's disease).
What is the purpose of having Medicare?
Medicare helps pay for the medical services of Americans over 65, as well as younger individuals with disabilities or certain medical conditions, no matter their income, prior medical history, or current health status. It helps these individuals access the care they need by lowering their health care costs and improving their financial security.
Does Medicare cover dental care?
No, Medicare does not cover most dental care or devices, such as cleanings, fillings, or dentures. Exceptions would be dental services that were given while in the hospital and hospital stays that were required for complex dental procedures. Both of these could be covered under Medicare Part A. Those who need dental care coverage should consider joining a Medicare Advantage Plan with included dental benefits.
Does Medicare cover hearing aids?
Unfortunately, Medicare will not cover hearing aids or the exams that ensure hearing aids fit properly. However, such coverage may be included with specific Medicare Advantage Plans. Individuals can compare these plans to find options with the best coverage on the Find a Medicare plan page of the Medicare website.