COVID-19 Rules for Assisted Living in Roseville
For assisted living communities, COVID-19 rules and regulations are typically set at the state level. You can view specific rules on our guide to assisted living in CA. These rules change often, and many communities have policies in place that go above and beyond what's required by the state, so you should contact your local community for more information. Additionally, you can contact your local Area Agency on Aging to learn more.
How to Pay for Assisted Living in Roseville
Assisted living costs in Roseville are above the national average at $5,225 yet are slightly lower than the overall cost across the state, which is $5,250.
Assisted Living in Roseville vs. Other Nearby Cities
Assisted living costs in Roseville are only moderately more expensive than in some nearby cities. Comparatively cheaper cities include Woodland and Yuba City at $4,950 and $4,658 per month. In comparison, assisted living in San Francisco would cost seniors an average of $6,319 per month.
Roseville: $5,225
California: $5,250
National: $4,500
Yuba City: $4,658
Woodland: $4,950
San Francisco: $6,319
Assisted Living vs. Other Types of Care in Roseville, CA
Other care options open to seniors of Roseville are homemaker services and home health aide support. Costing $6,292, these types of care offer varying levels of in-home support such as household chores and meal preparation to more extensive personal care needs such as dressing, bathing and medication assistance. Furthermore, adult day health care, suitable for seniors requiring only care during the day, is priced at $2,167 and offers respite to caregivers. More long-term care options include nursing home facilities where a semi-private room would cost $10,646.
Assisted Living: $5,225
Homemaker Services: $6,292
Home Health Aide: $6,292
Adult Day Health Care: $2,167
Nursing Home Facility (semi-private room): $10,646
Note: Cost data for Roseville was unavailable so costs for the nearest major city, Sacramento, have been used instead.
Financial Assistance for Assisted Living in Roseville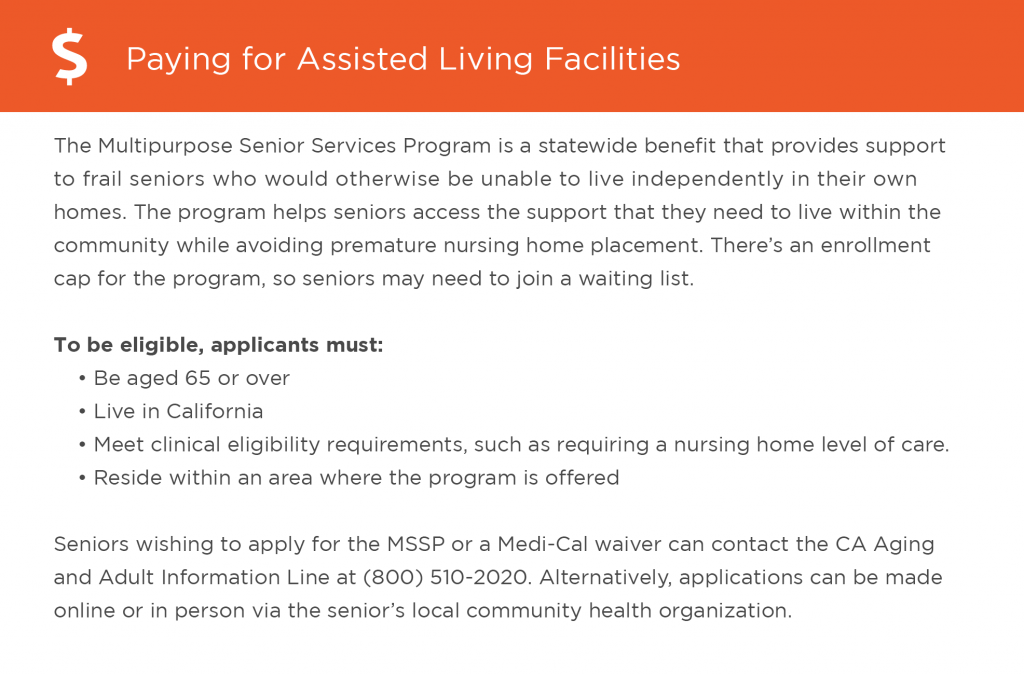 Other Ways to Pay for Assisted Living in Roseville
Since not everyone can afford to pay for assisted living out-of-pocket, it's important to find alternative methods to help make assisted living more affordable. Some of these options include:
Veterans Benefits
Life Insurance Policy
Long-Term Care Insurance
Reverse Mortgage
For more information about your options for making assisted living more affordable, visit our guide to Assisted Living in Roseville.
Free and Low-Cost Assisted Living Resources for Seniors in Roseville
Residents who have any concerns about their current senior living accommodations, are seeking help to make assisted living a more affordable option, or looking for ways to fill their time community will find the following resources helpful.
| | | |
| --- | --- | --- |
| Resource | Contact | Description |
| City of Roseville Parks and Recreation | (916) 774-5950 | The city of Roseville offers seniors the opportunity to enjoy various activities and classes such as golf, walking clubs and discussion groups. Those of a creative nature can enjoy crafts and for those who prefer the outdoors, there is a gardening society. There are also support groups for caregivers, families and seniors with disabilities. |
| Seniors First | (530) 889-9500 | Seniors First offers a range of programs and services to seniors throughout Placer county. Programs include senior nutrition where adults 60 and over can enjoy hot, nutritious meals five days a week at one of the Senior Cafes' eight locations including Roseville. Seniors can take advantage of the Placer Rides. This voucher-based transportation assistance program reimburses eligible passengers per mile for qualified trips provided by private drivers in their own vehicles. |
| Long-Term Care Ombudsman | (916) 486-1876 | The responsibility of the Long-Term Care Ombudsman is to ensure that seniors in senior living communities are fully aware of their rights. The office investigates any complaints raised by them, their families or third parties. In addition, to ensure families can make better-informed choices for their loved ones, the office provides free access to data relating to assisted living facilities in Roseville. |
| VA Aid and Attendance Benefits | (916) 484-8377 | Veterans seeking help to cover assisted living costs can apply to the VA Aid and Attendance Program. The monthly payment, which is added to the VA pension with no requirement to pay back, is also available to the spouses of vets. Veterans who qualify for the maximum amount can receive up to $1,888, while for surviving spouses it's $1,209 and $2,230 for couples. |
| Foundation Aiding the Elderly | (916) 481-8558 | The Foundation Aiding the Elderly is a nonprofit organization advocating reform and improvement in care homes and providing valuable resources to seniors in need. It's a place where seniors can access help reporting neglect, abuse or mistreatment, and referrals to legal and financial services. |
Assisted Living Laws and Regulations in Roseville
Assisted Living Communities in Roseville are required to follow a set of rules and regulations that are determined by the state. For more specific information, talk with your local community or Area Agency on Aging.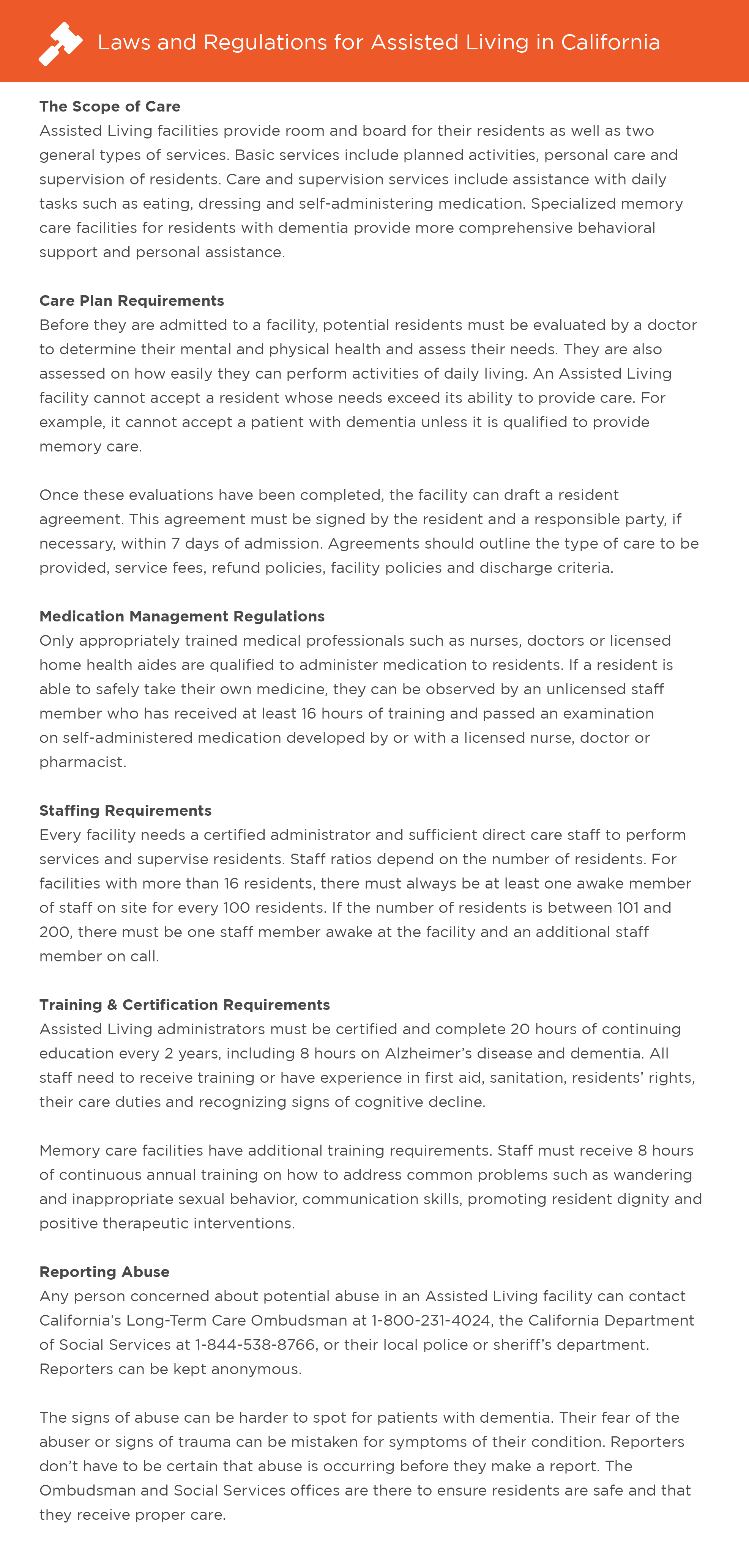 The Top Assisted Living Communities in the Roseville Area
In order to find the top assisted living communities in the Roseville area, our team of researchers:
Sorted through 137 communities using our unique methodology
Spent over 15 hours researching assisted living communities in Roseville
Read more than 1,095 reviews left by residents and their family members
After filtering out facilities that didn't meet our high standards, we were left with 10 assisted living communities that earned our seal of approval. Through this process we discovered that the average cost of assisted living in the city of Roseville is $5,225, which is about the same as the state average of $5,250 and higher than the national average of $4,500.

Jonathan Frank
Licensed Social Worker and Certified Dementia Practitioner
Jonathan Frank
Licensed Social Worker and Certified Dementia Practitioner
Jonathan Frank is a Licensed Social Worker with over 10 years experience working with the geriatric population in a variety of different settings. He received his Masters degree from Rutgers University with a certificate in Aging and Gerontological Services. Additionally, he is a Certified Dementia Practitioner accredited by the National Council of Certified Dementia Practitioners. Jonathan also has Bachelors degree in psychology and worked as an Emergency Medical Technician for 14 years. His passion lies with the elderly and ensuring they age with dignity.
Read on for in-depth information about the top assisted living facilities in Roseville, a brief dive into our methodology for determining the best assisted living communities, and a searchable directory of 137 communities in the Roseville area.
AssistedLiving.org Trusted Communities
AssistedLiving.org spent dozens of hours researching the top assisted living communities in the Roseville area to allow seniors and their families to find the community that's right for them. Click through the facilities listed below to read in-depth reviews, what residents are saying, and details such as base pricing, room types, and more. Studios, 1-Bedroom Apartments, 2-Bedroom Apartments, Companion Suites
Assisted Living, Memory Care, Skilled Nursing
Assisted Living: $5,300, Memory Care: $5,800 Oakmont of Roseville's beautiful, luxurious interior has a state-of-the-art movie theater, a beauty salon and spa and an array of spacious apartment floor plans that can include multiple bedrooms, fireplaces and full kitchens. Residents can dine restaurant-style inside or outdoors on the serene patio, and the facility's pet-friendly policy means residents can enjoy the fresh air while their furry companions play in the on-site dog park. The facility provides assisted living and skilled memory care for seniors with Alzheimer's or dementia.
What Residents are Saying:
Reviewers like the dedication of the staff and the community's amenities, including the dining experience. One wrote, "Their dining room equaled a five-star restaurant. The atmosphere was nice and it was never crowded; it was clean [and] beautiful. ... They have casino trips and outings. ... The other thing that I liked about it was that they care about the people."
4.56 out of 5 stars
(74) Reviews
1101 Secret Ravine Parkway, Roseville, CA 9171
Sterling Court at Roseville
The Terraces of Roseville
Eskaton Village Roseville
Alta Manor Assisted Living & Memory Care
Eskaton Lodge Granite Bay
Our Methodology
It's not what we research, but the way we research that makes AssistedLiving.org stand out. We start by identifying problems and challenges in the senior care industry by gaining insight from conversations with industry professionals, older adults, and those that care for them. Next, our research team led by industry experts apply our data-driven research techniques to understand the magnitude of the challenge and how to overcome it. Finally, we present our findings in easy-to-understand guides and studies and share our actionable results with influencers and caregivers, as well as the general public.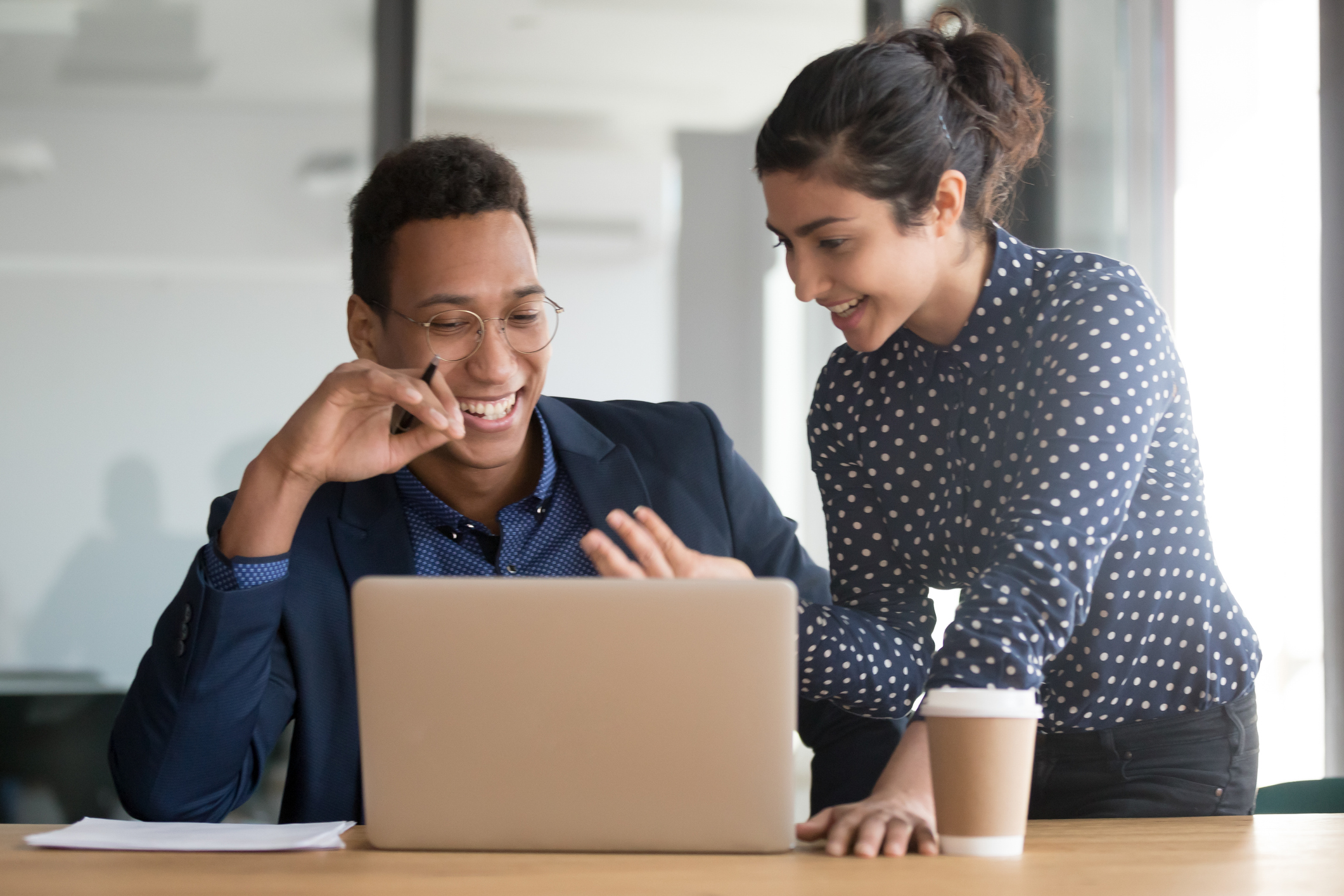 Facility Features (40%)
Facility Health Services Graded on health services provided
on the facility including, but not
limited to, on-site nursing,
pharmacy, skilled nursing,
medicine administration, etc
Facility Amenities Graded on the available
amenities.
Affordability Financial assistance acceptance
and overall costs and value.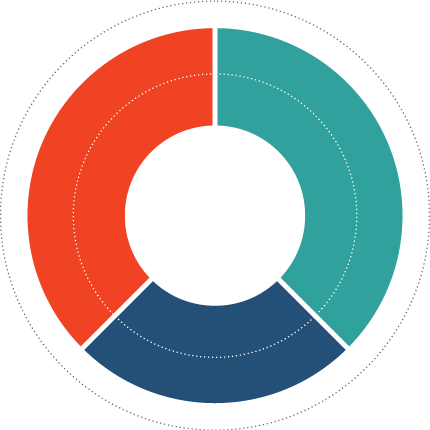 Residential Quality (40%)
Resident Satisfaction Polling & survey of overall facility satisfaction.
Facility Complaint and Violations Number of complaints and violations the facility had. Taking into account improvement over time.
Online Reviews Aggregated verified online reviews.
Location (20%)
Location-Based Benefits Including, but not limited to, proximity to
hospitals, ambulance response times, senior
resources available, and state and city
financial assistance.
Location Quality Local crime rates, incidents against older adults, air quality, climate.
Showing of Communities