COVID-19 Rules for Assisted Living in San Diego, CA
For assisted living communities, COVID-19 rules and regulations are typically set at the state level. You can view specific rules on our guide to assisted living in CA. These rules change often, and many communities have policies in place that go above and beyond what's required by the state, so you should contact your local community for more information. Additionally, you can contact your local Area Agency on Aging to learn more.
How To Pay for Assisted Living in San Diego, CA
Compared to the national monthly median cost of assisted living, residents in San Diego pay on average 21% more. San Diego's cost of $5,475 for assisted living is also slightly higher than California's average of $5,250.
Assisted Living in San Diego vs. Other Nearby Cities
Assisted living in San Diego is slightly more expensive than California's largest city, Los Angeles. Here, seniors pay $5,250, which is only marginally more than the $5,225 charged in Fairbanks. However, the cost of assisted living in San Diego does compare favorably with that in Malibu, where residents pay $5,750.
San Diego: $5,475
California: $5,250
National: $4,500
Los Angeles: $5,250
Malibu: $5,750
Fairbanks: $5,225
Assisted Living vs. Other Types of Care in San Diego, CA
In addition to assisted living, San Diego residents have other care options. In-home care and home health care cost $6,387 and $6,473 per month, respectively, and offer varying levels of care from cleaning, meal preparation and running errands to personal care like dressing and bathing. A less costly option is adult day care; for $2,058 per month, seniors can receive health and therapeutic services and activities during the day in a community-based center for adults. Those seeking a higher level of long-term care pay an average of $9,384 for a semiprivate room in a nursing home facility.
Assisted Living: $5,475
In-Home Care: $6,387
Home Health Care: $6,473
Adult Day Health Care: $2,058
Nursing Home (Semiprivate room): $9,384
Financial Assistance for Assisted Living in San Diego, CA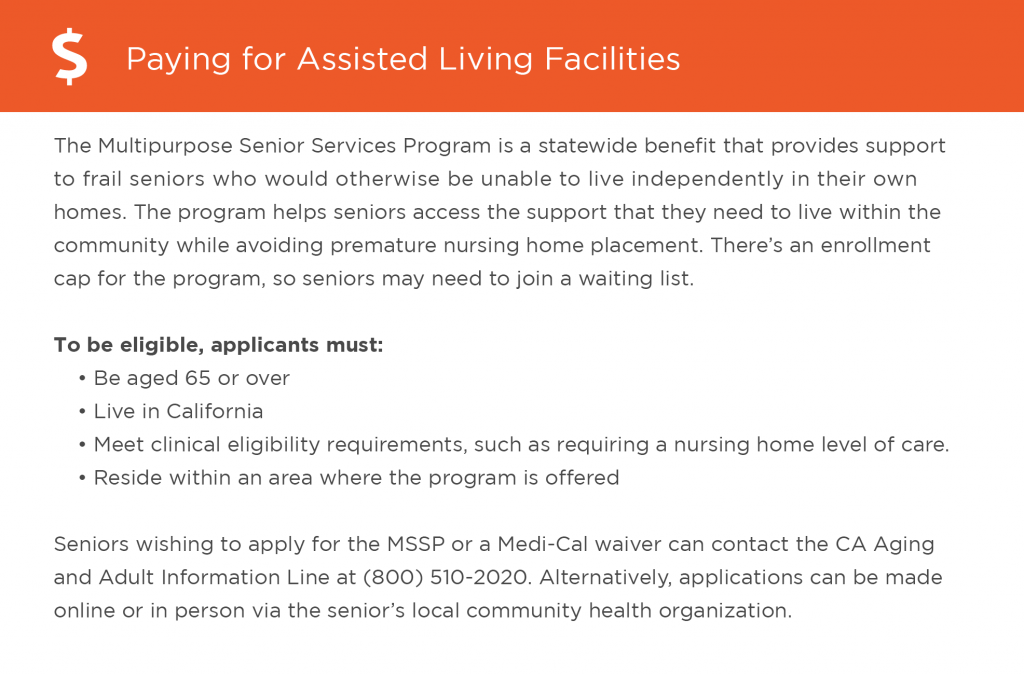 Other Ways to Pay for Assisted Living in San Diego
Since not everyone can afford to pay for assisted living out-of-pocket, it's important to find alternative methods to help make assisted living more affordable. Some of these options include:
Veterans Benefits
Life Insurance Policy
Long-Term Care Insurance
Reverse Mortgage
For more information about your options for making assisted living more affordable, visit our guide to Assisted Living in San Diego.
Free and Low-Cost Assisted Living Resources for Seniors in San Diego, CA
Across San Diego and throughout the state of California, seniors and their families can take advantage of numerous free and low-cost resources provided by nonprofit and government organizations. The following resources can connect seniors with recreational and educational programs, financial aid and their local ombudsman program.
| | | | |
| --- | --- | --- | --- |
| Resource | Contact | Description | |
| 2-1-1 San Diego | 211 | 2-1-1 San Diego offers an extensive range of programs and services to help seniors live happier and healthier lifestyles. These include activities of daily living assessments to evaluate a person's level of functioning concerning personal care and recreational and social activities. Furthermore, there are opportunities for older adults to explore augmentative communication devices, internet access and computer equipment by participating in assistive technology training. Other programs and services include Medicare information and counseling, physical activity and fitness, caregiver services and support groups. | |
| San Diego Aging and Independence Services | 800-339-4661 | San Diego Aging and Independent Services provides many state and local programs and offers assistance, information and referrals to older adults, families and caregivers. The agency's health promotion team offers programs specifically for older adults to improve physical functioning, increase socialization and prevent falls. In addition, caregivers can get assistance, training and relief through the Family Caregiver Support Program and free information and limited services with referrals to other services as needed through the Caregiver Coalition. | |
| California Assisted Living Waiver | 888-452-8609 | The assisted living waiver may help cover the cost of care at designated assisted living communities. The waiver program is offered through the Department of Health Care Services, and seniors must meet specific criteria to qualify. They must be eligible for Medi-Cal and require a nursing home level of care but prefer a less constrained environment. | |
| Mira Mesa Senior Center | 858-860-5355 | The Mira Mesa Senior Center helps seniors stay "intellectually stimulated, socially engaged and physically fit" by offering several programs and activities. Exercise classes such as tai chi and yoga help improve flexibility and balance, while games such as bingo help seniors maintain a high level of hand-eye coordination. | |
| San Diego Long-Term Care Ombudsman Program | 800-640-4661 | The Long-Term Care Ombudsman Program listens to the concerns and advocates for those living in assisted living facilities throughout San Diego County. Volunteers can help with problems relating to the quality of care provided in assisted living facilities, inform seniors of their rights and deal with complaints related to physical abuse, neglect and financial exploitation. The ombudsman can also help with transfer and discharge issues and assist seniors in searching for suitable assisted living facilities. | |
Assisted Living Laws and Regulations in San Diego, CA
Assisted Living Communities in San Diego are required to follow a set of rules and regulations that are determined by the state. For more specific information, talk with your local community or Area Agency on Aging.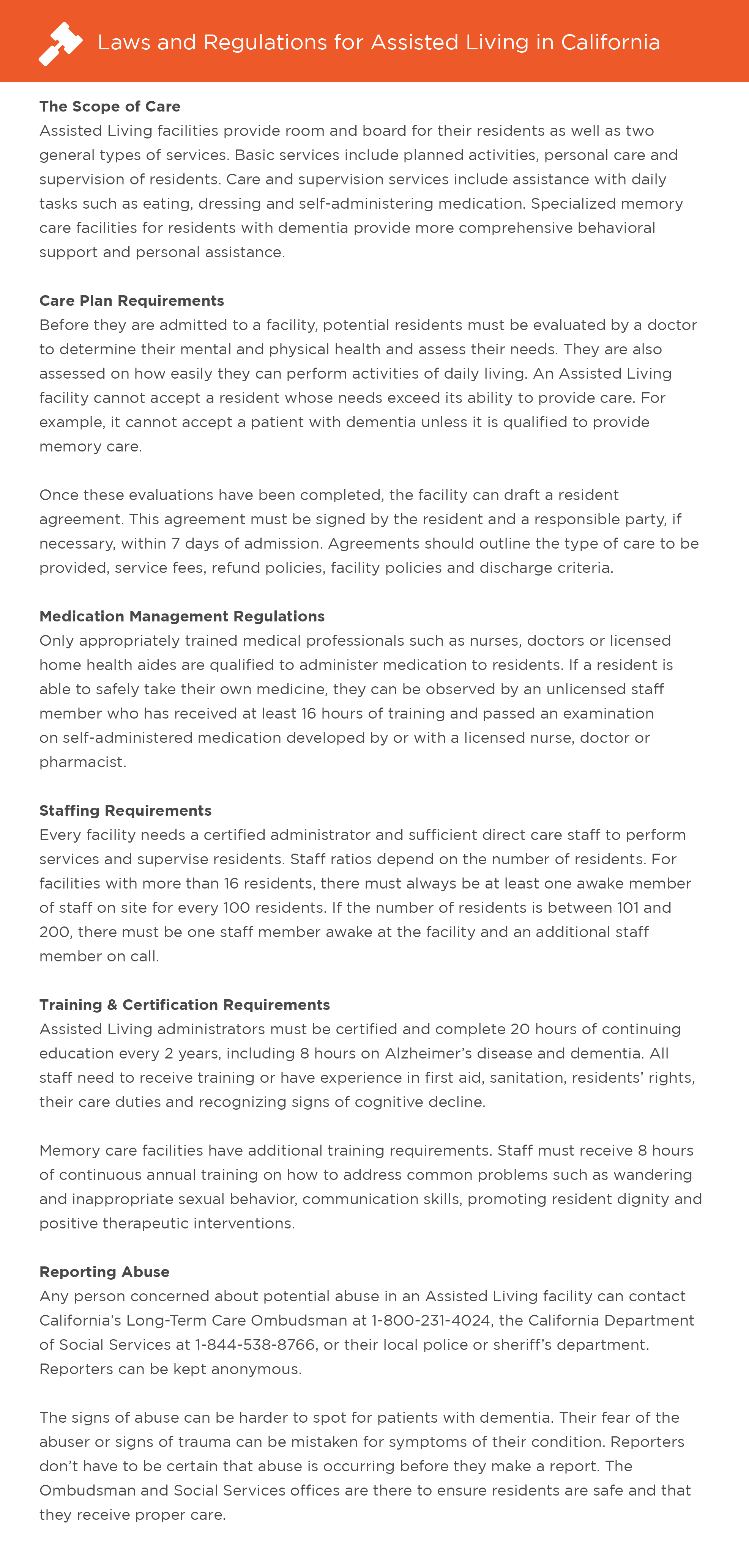 The Top Assisted Living Communities in the San Diego Area
In order to find the top assisted living communities in the San Diego area, our team of researchers:
Sorted through 328 communities using our unique methodology
Spent over 42 hours researching assisted living communities in San Diego
Read more than 2,624 reviews left by residents and their family members
After filtering out facilities that didn't meet our high standards, we were left with 28 assisted living communities that earned our seal of approval. Through this process we discovered that the average cost of assisted living in the city of San Diego is $5,475, which is higher than the state average of $5,250 and also higher than the national average of $4,500.

Jonathan Frank
Licensed Social Worker and Certified Dementia Practitioner
Jonathan Frank
Licensed Social Worker and Certified Dementia Practitioner
Jonathan Frank is a Licensed Social Worker with over 10 years experience working with the geriatric population in a variety of different settings. He received his Masters degree from Rutgers University with a certificate in Aging and Gerontological Services. Additionally, he is a Certified Dementia Practitioner accredited by the National Council of Certified Dementia Practitioners. Jonathan also has Bachelors degree in psychology and worked as an Emergency Medical Technician for 14 years. His passion lies with the elderly and ensuring they age with dignity.
Read on for in-depth information about the top assisted living facilities in San Diego, a brief dive into our methodology for determining the best assisted living communities, and a searchable directory of 328 communities in the San Diego area.
AssistedLiving.org Trusted Communities
AssistedLiving.org spent dozens of hours researching the top assisted living communities in the San Diego area to allow seniors and their families to find the community that's right for them. Click through the facilities listed below to read in-depth reviews, what residents are saying, and details such as base pricing, room types, and more. BayView Senior Assisted Living
Independent Living, Assisted Living Bayview Senior Assisted Living is a retirement community located in the Point Loma area of San Diego, California. This community is a great fit for seniors who prefer a home-like, intimate setting. Residents enjoy taking in views of the bay, the ocean, Coronado bridge, and downtown San Diego. Bayview is also surrounded by local attractions, places of worship, and community parks. For residents who need a little extra help, well-trained staff is available to provide personal care services. A mobile physician is also available to make house calls to the community. Three delicious meals and snacks are planned by a licensed dietitian. Accommodations include semi-private and private rooms. As an added benefit, all services and amenities are included in the monthly fee
What Residents are Saying:
The efforts of the care team at Bayview Manor is what the residents enjoy most. According to one reviewer, "The team at Bayview are true professionals that genuinely care about their residents. All of the family members and health care professionals that I've met have nothing but great things to say about the quality of care and atmosphere there. Everyone puts an effort to go the extra mile."
4.8 out of 5
(5) Reviews
3219 Canon St., San Diego, CA 11264
Belmont Village Sabre Springs
Golden Living of Point Loma
Coronado Retirement Village
Plaza Village Senior Living
Merrill Gardens at Bankers Hill
Westmont at San Miguel Ranch
Sienna at Otay Ranch Senior Living
Our Methodology
It's not what we research, but the way we research that makes AssistedLiving.org stand out. We start by identifying problems and challenges in the senior care industry by gaining insight from conversations with industry professionals, older adults, and those that care for them. Next, our research team led by industry experts apply our data-driven research techniques to understand the magnitude of the challenge and how to overcome it. Finally, we present our findings in easy-to-understand guides and studies and share our actionable results with influencers and caregivers, as well as the general public.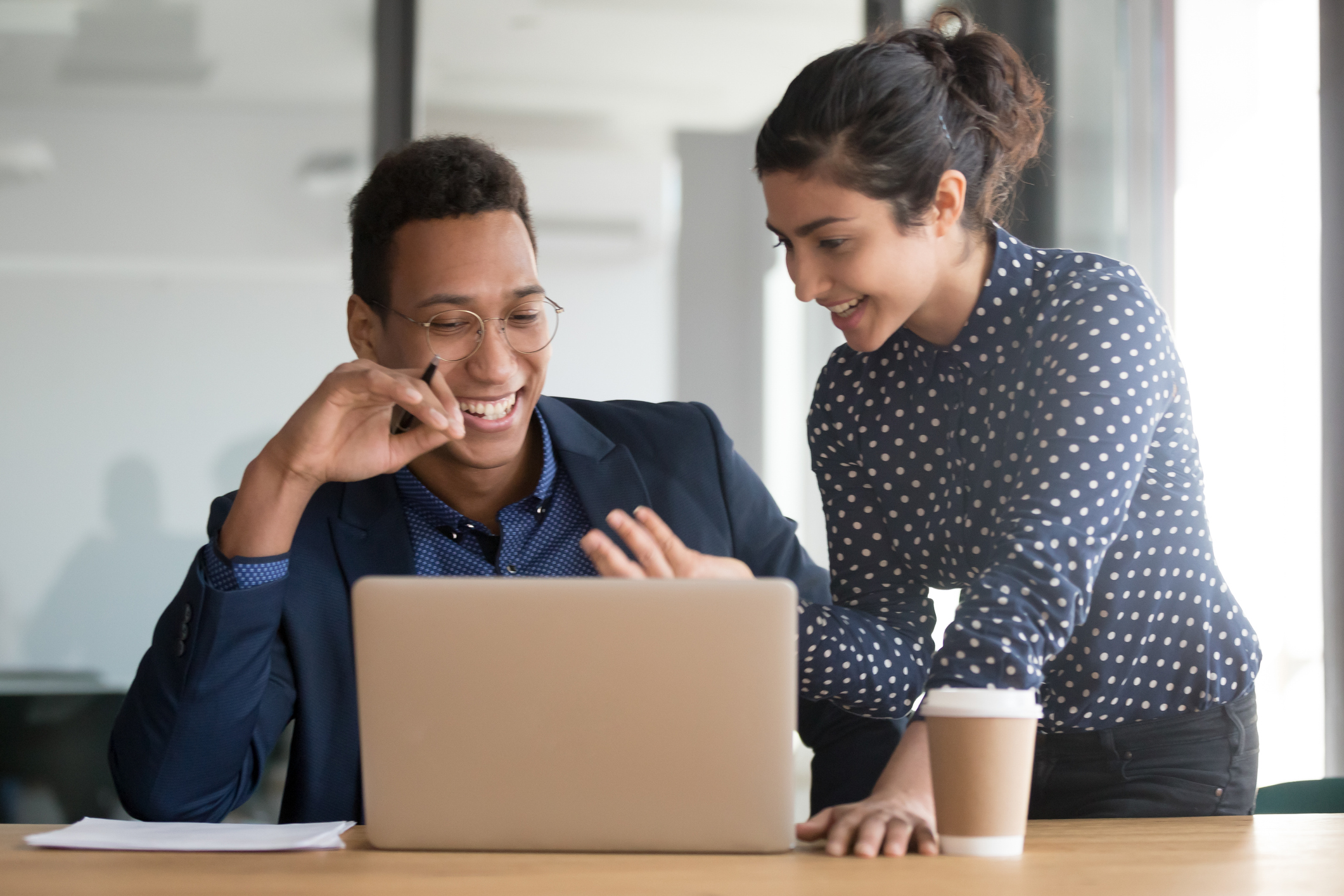 Facility Features (40%)
Facility Health Services Graded on health services provided
on the facility including, but not
limited to, on-site nursing,
pharmacy, skilled nursing,
medicine administration, etc
Facility Amenities Graded on the available
amenities.
Affordability Financial assistance acceptance
and overall costs and value.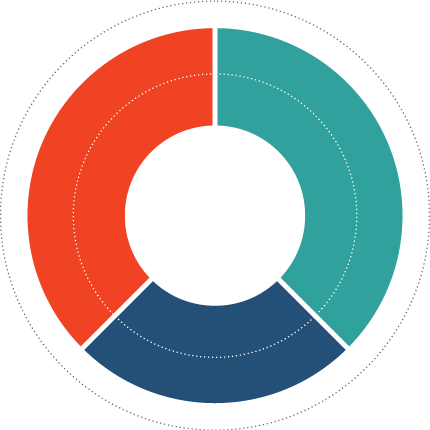 Residential Quality (40%)
Resident Satisfaction Polling & survey of overall facility satisfaction.
Facility Complaint and Violations Number of complaints and violations the facility had. Taking into account improvement over time.
Online Reviews Aggregated verified online reviews.
Location (20%)
Location-Based Benefits Including, but not limited to, proximity to
hospitals, ambulance response times, senior
resources available, and state and city
financial assistance.
Location Quality Local crime rates, incidents against older adults, air quality, climate.
Showing of Communities