COVID-19 Rules for Assisted Living in Portland
For assisted living communities, COVID-19 rules and regulations are typically set at the state level. You can view specific rules on our guide to assisted living in OR. These rules change often, and many communities have policies in place that go above and beyond what's required by the state, so you should contact your local community for more information. Additionally, you can contact your local Area Agency on Aging to learn more.
How to Pay for Assisted Living in Portland
Here is a breakdown that compares Portland assisted living's average monthly price of $4,975 with the state, the U.S. and other cities in Oregon.
Assisted Living in Portland vs. Nearby Cities
The average price of assisted living care in Portland ($4,975) is cheaper than the state average of $5,045 but more expensive than the national average of $4,500. However, the cities of Salem and Eugene, to the south of Portland, have much higher assisted living costs of $5,500 and $5,600 per month, respectively. Further south, the cities of Corvallis and Bend cost a fair bit less than Portland.
Portland: $4,975
Oregon: $5,045
United States: $4,500
Salem: $5,500
Eugene: $5,623
Corvallis: $4,485
Bend: $4,835
Grant's Pass: $5,570
Assisted Living vs. Other Types of Care in Portland, Oregon
Compared to other types of care in Portland, assisted living is moderately priced. For example, according to Genworth data, homemaker and home health aide services cost an average of $7,146 per month because they involve personalized in-home care to their clients. Nursing home facilities cost $10,661 for a semiprivate room due to their intensive level of 24-hour medical support and skilled nursing staff. Adult day care, which provides caregivers with a daily break from their elder supervision responsibilities, is less expensive, with an average monthly cost of $2,708 per month.
Homemaker Services: $7,146
Home Health Aide Services: $7,146
Adult Day Health Care: $2,708
Assisted Living Facility Care: $4,975
Nursing Home Care (semiprivate ): $10,661
Financial Assistance for Assisted Living in Portland
Other Ways to Pay for Assisted Living in Portland
Since not everyone can afford to pay for assisted living out-of-pocket, it's important to find alternative methods to help make assisted living more affordable. Some of these options include:
Veterans Benefits
Life Insurance Policy
Long-Term Care Insurance
Reverse Mortgage
For more information about your options for making assisted living more affordable, visit our guide to Assisted Living in Portland.
Free and Low-Cost Assisted Living Resources for Seniors in Portland
In Portland and the surrounding counties, there are many elderly support and assistance resources and federal programs that can assist seniors with senior living expenses, pensions, entitled benefits and legal advice. Here is a breakdown of several affordable or free support options:
| | | |
| --- | --- | --- |
| Resources | Contact | Service |
| Aging Disability & Veterans Services | 503-823-4000 | The Aging Disability & Veterans Services of Multnomah County is overseen by the government of the County's Department of County Human Services. This program offers referrals to other elderly assistance services, investigates cases of senior abuse and intervenes where necessary in cases of suspected abuse against elderly individuals in Portland and the surrounding county. The ADVS can also help seniors or their family members find adequate adult care homes and will provide a connection to financial support for unpaid caregivers of seniors. |
| Adult Protective Services of Multnomah County | 503-988-4450 | Seniors and their family members and friends who wish to report abuse by care organizations or individuals can turn to Adult Protective Services of Multnomah County for help. Cases of abuse might include physical harm, financial fraud, exploitation, neglect and involuntary restraint of seniors, among other types of abuse. |
| OregonHealthCare.gov: Medicare Help: Medicare Help: State of Oregon | 800-722-4134 | The Medicare Helpline of the Oregon state government's Senior Health Insurance Benefits Assistance program offers free advice for seniors who need answers to complex questions about their Medicare needs. Trained volunteer counselors are available to deliver unbiased advice on Medicare coverage, expenses, billing and other issues related to the service. |
Assisted Living Laws and Regulations in Portland
Assisted Living Communities in Portland are required to follow a set of rules and regulations that are determined by the state. For more specific information, talk with your local community or Area Agency on Aging. The Top Assisted Living Communities in the Portland Area
In order to find the top assisted living communities in the Portland area, our team of researchers:
Sorted through 90 communities using our unique methodology
Spent over 30 hours researching assisted living communities in Portland
Read more than 720 reviews left by residents and their family members
After filtering out facilities that didn't meet our high standards, we were left with 20 assisted living communities that earned our seal of approval. Through this process we discovered that the average cost of assisted living in the city of Portland is $4,975, which is lower than the state average of $5,045 and higher than the national average of $4,500.

Jonathan Frank
Licensed Social Worker and Certified Dementia Practitioner
Jonathan Frank
Licensed Social Worker and Certified Dementia Practitioner
Jonathan Frank is a Licensed Social Worker with over 10 years experience working with the geriatric population in a variety of different settings. He received his Masters degree from Rutgers University with a certificate in Aging and Gerontological Services. Additionally, he is a Certified Dementia Practitioner accredited by the National Council of Certified Dementia Practitioners. Jonathan also has Bachelors degree in psychology and worked as an Emergency Medical Technician for 14 years. His passion lies with the elderly and ensuring they age with dignity.
Read on for in-depth information about the top assisted living facilities in Portland, a brief dive into our methodology for determining the best assisted living communities, and a searchable directory of 90 communities in the Portland area.
AssistedLiving.org Trusted Communities
AssistedLiving.org spent dozens of hours researching the top assisted living communities in the Portland area to allow seniors and their families to find the community that's right for them. Click through the facilities listed below to read in-depth reviews, what residents are saying, and details such as base pricing, room types, and more.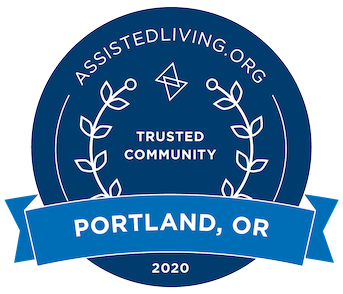 Studios, 1-Bedroom Apartments, 2-Bedroom Apartments Cherry Blossom Cottage has a warm, homelike environment where seniors can enjoy their retirement years. Care staff is available 24/7 to assist residents when required. The staff provides medical, physical and emotional support to the residents. A registered nurse is always on-site to monitor the care of the seniors in the community. Cherry Blossom Cottage is family-owned, and all members of the family make sure the residents always feel that they are important and loved. Seniors have access to a sunny common room, well-maintained gardens and an on-site beauty salon. Three home-cooked meals are provided family-style in the dining room on a daily basis. Weekly housekeeping and personal laundry services are included.
What Residents are Saying:
Family members praise the warm and homely atmosphere, with one reviewer noting, "The actual facility itself was very clean and very "homey." You felt like just sitting down in the front room and relaxing." Another review praised the staff: "The staff is warm, caring, responsible, and professional."
4.39 out of 5
(45) Reviews
11177 SE Cherry Blossom Dr, Portland, OR 7597
Raleigh Hills Assisted Living
Brookdale Oswego Springs Portland
West Hills Village Senior Residence
Summerplace Assisted Living & Memory Care
Pacifica Senior Living Calaroga Terrace
RN Villa Senior Care Community
Hawthorne Gardens Senior Living
Firwood Gardens Residential Care
Fieldstone Cornell Landing
Rose Schnitzer Manor at Cedar Sinai Park
Providence Elder Place - Cully
Regency Park Assisted Living
Our Methodology
It's not what we research, but the way we research that makes AssistedLiving.org stand out. We start by identifying problems and challenges in the senior care industry by gaining insight from conversations with industry professionals, older adults, and those that care for them. Next, our research team led by industry experts apply our data-driven research techniques to understand the magnitude of the challenge and how to overcome it. Finally, we present our findings in easy-to-understand guides and studies and share our actionable results with influencers and caregivers, as well as the general public.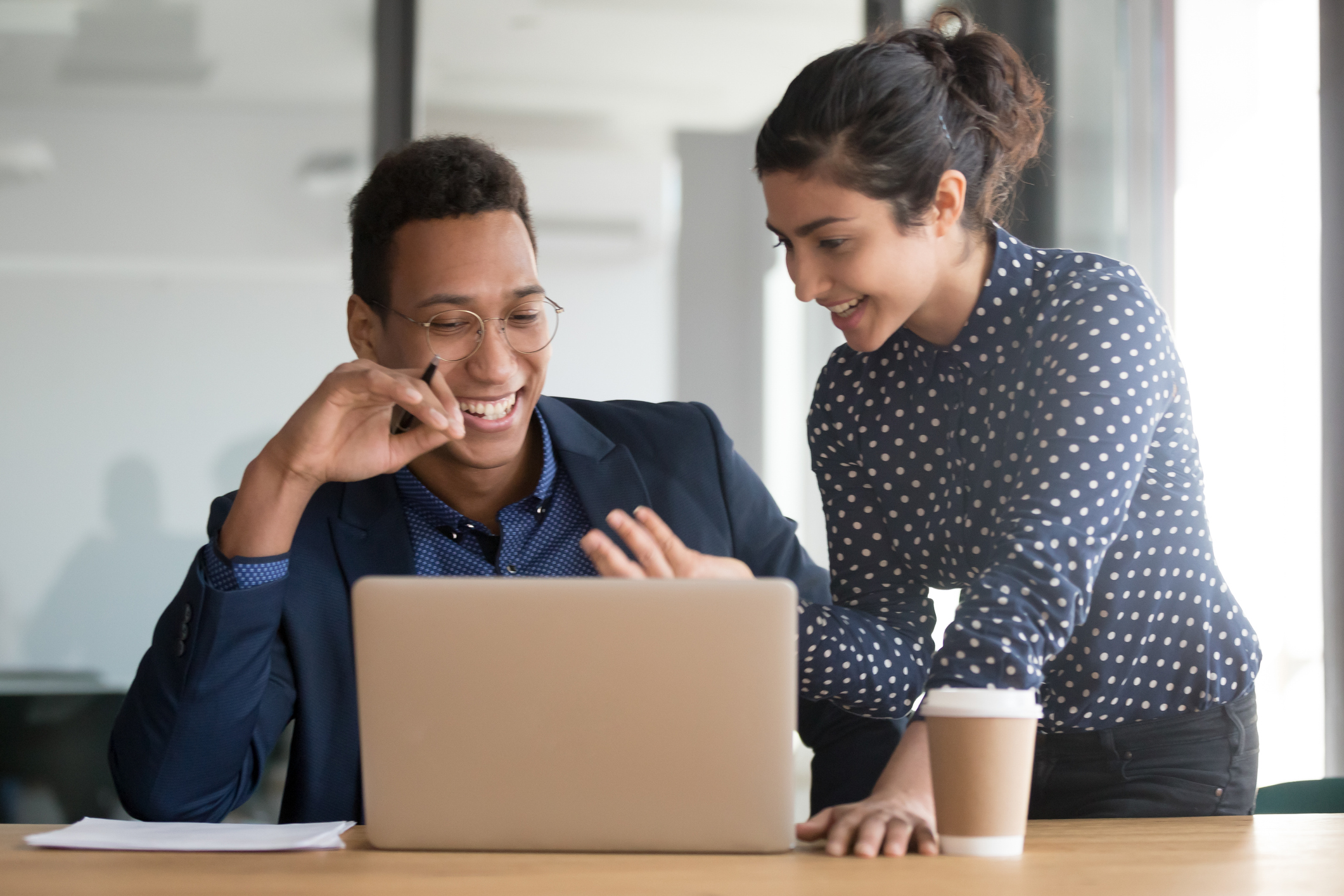 Facility Features (40%)
Facility Health Services Graded on health services provided
on the facility including, but not
limited to, on-site nursing,
pharmacy, skilled nursing,
medicine administration, etc
Facility Amenities Graded on the available
amenities.
Affordability Financial assistance acceptance
and overall costs and value.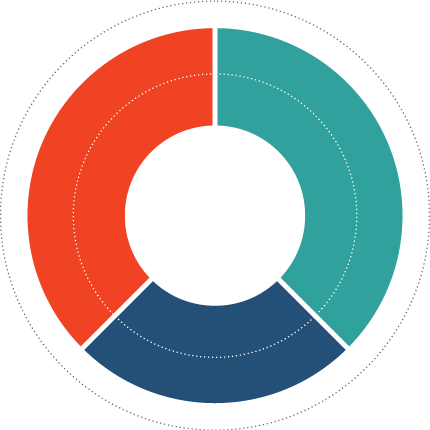 Residential Quality (40%)
Resident Satisfaction Polling & survey of overall facility satisfaction.
Facility Complaint and Violations Number of complaints and violations the facility had. Taking into account improvement over time.
Online Reviews Aggregated verified online reviews.
Location (20%)
Location-Based Benefits Including, but not limited to, proximity to
hospitals, ambulance response times, senior
resources available, and state and city
financial assistance.
Location Quality Local crime rates, incidents against older adults, air quality, climate.
Showing of Communities