Assisted Living in Minneapolis, MN
Older adults who are ready to move into a community environment but don't require close supervision or 24/7 medical support may elect to move into an assisted living home. According to data reported in the annual Genworth Financial Cost of Care Survey, the monthly cost of assisted living in Minneapolis is $5,163, which is a few hundred dollars higher than both state and national averages.
COVID-19 Rules for Assisted Living in Minneapolis
For assisted living communities, COVID-19 rules and regulations are typically set at the state level. You can view specific rules on our guide to assisted living in MN. These rules change often, and many communities have policies in place that go above and beyond what's required by the state, so you should contact your local community for more information. Additionally, you can contact your local Area Agency on Aging to learn more.
How to Pay for Assisted Living in Minneapolis
The monthly cost of assisted living in Minneapolis is $5,163. According to Genworth's reporting, those are the highest costs in the state.
Assisted Living in Minneapolis vs. Nearby Cities
Across the U.S., the average monthly cost for assisted living care is $4,500, and the average cost in the state of Minnesota is extremely close, at $4,508. The cheapest assisted living costs in the state are found in Mankato, where seniors pay an average of $3,135 a month. St. Cloud, at $4,100, and Rochester, at $4,180, also come in under the Minnesota state average. Duluth, in the far northern reaches of the state, is on the high end of its price range with reported costs of $5,000 per month for assisted living care.
Minneapolis: $5,163
Minnesota: $4,508
National: $4,500
Duluth: $5,000
St. Cloud: $4,100
Mankato: $3,135
Rochester: $4,180
Assisted Living vs. Other Types of Care in Minneapolis, MN
Most other options for long-term care in Minneapolis are more expensive than assisted living. The monthly cost for a semiprivate room in a nursing room runs at $11,708, and the home-based support available from homemaker or home health aide care costs an average of $7,055 a month, nearly $2,000 more than assisted living. Adult day care is a relatively low-cost option at $2,102, though it's not a comprehensive solution for older adults who require round-the-clock assistance.
Homemaker: $7,055
Home Health Aide: $7,055
Adult Day Care: $2,102
Assisted Living: $5,163
Nursing Home (semiprivate room): $11,708
Financial Assistance for Assisted Living in Minneapolis
Other Ways to Pay for Assisted Living in Minneapolis
Since not everyone can afford to pay for assisted living out-of-pocket, it's important to find alternative methods to help make assisted living more affordable. Some of these options include:
Veterans Benefits
Life Insurance Policy
Long-Term Care Insurance
Reverse Mortgage
For more information about your options for making assisted living more affordable, visit our guide to Assisted Living in Minnesota.
Free and Low-Cost Assisted Living Resources for Seniors in Minneapolis
Minneapolis-area seniors can rely on resources and services made available by both state and local governments, as well as by private nonprofits. These resources allow access to pro bono legal aid, advice regarding late-life planning and support with concerns about quality of care at assisted living facilities, among others.
| | | |
| --- | --- | --- |
| Resource | Contact | Service |
| Senior LinkAge Line | 800-333-2433 | This informational helpline assists seniors in understanding the various benefits of Medicare Parts A, B, C and D and avoiding insurance-related scams. It also provides some financial planning advice that can help seniors legally protect their assets and establish living wills. |
| Mid-Minnesota Legal Aid | 612-334-5970 | Adults aged 60 and up are eligible for this legal group's pro bono aid. Attorneys can help seniors with civil cases that involve involuntary eviction from assisted living facilities, tax issues with the IRS, fraud, debt collection, financial exploitation and more. |
| Senior Community Services | 952-541-1019 | This nonprofit offers its services free of charge to Hennepin County adults aged 55 and up. Its licensed social workers can meet directly with seniors and their caregivers to help them apply for government benefit programs and choose between different assisted living communities. Among its other offerings, SCS also provides basic-level technology support that can help seniors troubleshoot issues with their devices. |
| Office of Ombudsman for Long-Term Care | 651-431-2555 | Part of the Minnesota Board of Aging, this office supports Minneapolis seniors in community living arrangements by helping to ensure they're receiving an adequate level of care. Ombudsmen and their representatives investigate complaints regarding services at nursing homes and assisted living facilities, disseminate information on long-term care options and visit communities to evaluate policies and regulations. |
Assisted Living Laws and Regulations in Minneapolis
Assisted Living Communities in Minneapolis are required to follow a set of rules and regulations that are determined by the state. For more specific information, talk with your local community or Area Agency on Aging. The Top Assisted Living Communities in the Minneapolis Area
In order to find the top assisted living communities in the Minneapolis area, our team of researchers:
Sorted through 64 communities using our unique methodology
Spent over 28 hours researching assisted living communities in Minneapolis
Read more than 510 reviews left by residents and their family members
After filtering out facilities that didn't meet our high standards, we were left with 19 assisted living communities that earned our seal of approval. Through this process we discovered that the average cost of assisted living in the city of Minneapolis is $5,163, which is higher than the state average of $4,508 and also higher than the national average of $4,500.

Christina Drumm-Boyd
Certified Senior Advisor (CSA) and Geriatric Care Manager (GCM)
Christina Drumm-Boyd
Certified Senior Advisor (CSA) and Geriatric Care Manager (GCM)
Christina is a Certified Senior Advisor (CSA) and Geriatric Care Manager (GCM) who is passionate about seniors and their families. Along with her staff, Christina works hands-on with each client to find the best solutions for the challenges that often come with aging.
Read on for in-depth information about the top assisted living facilities in Minneapolis, a brief dive into our methodology for determining the best assisted living communities, and a searchable directory of 64 communities in the Minneapolis area.
AssistedLiving.org Trusted Communities
AssistedLiving.org spent dozens of hours researching the top assisted living communities in the Minneapolis area to allow seniors and their families to find the community that's right for them. Click through the facilities listed below to read in-depth reviews, what residents are saying, and details such as base pricing, room types, and more. Private Rooms, Shared Rooms
Assisted Living, Memory Care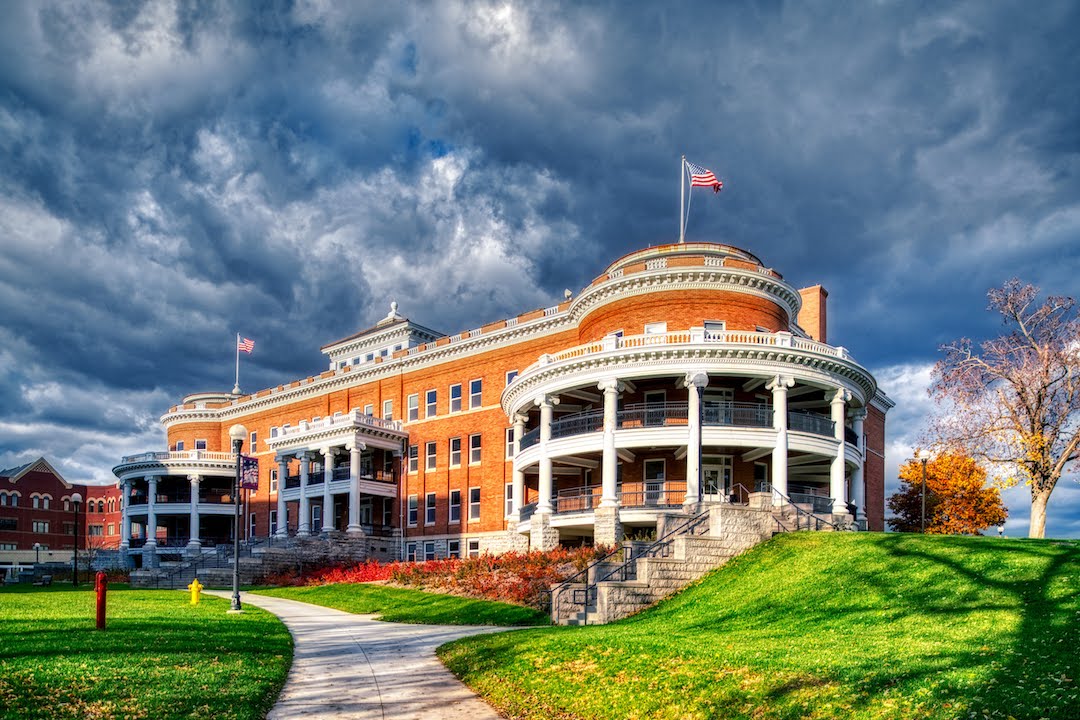 Nestled on 53 acres of woodlands near Minnehaha Falls, the Minnesota Veterans Home continues a rich legacy of compassionate, personalized care for veterans in a serene setting. Its Domiciliary Program features 24-hour nursing care as needed in addition to an array of medical, pharmaceutical and social services on-site. Seniors here can engage in multiple wellness and recreational opportunities such as a cooking club, gardening, games, devotions and live musical performances. They can also look forward to ice cream socials and outings to local restaurants and theaters. Salon services are available for hairstyling and manicure needs. The Minnesota Veterans Home encourages families to participate in the Family Council which fosters goodwill and open communication among residents, loved ones and the community at large.
What Residents are Saying:
One relative commented, "This place is wonderful for veterans, the staff are amazing. They took outstanding care of my grandfather in law for 5 years. Towards the end while he was passing the staff were there continuously asking us if we needed anything. I was so impressed with how much they care about these elders."
4.69 out of 5
(20) Reviews
5101 Minnehaha Av. S, Minneapolis, MN 77272
Saint Theresa of New Hope
The Legacy of St. Anthony
Augustana Apartments of Minneapolis
Brightondale Senior Community
The Pines Assisted Living
Roitenberg Family Assisted Living Residence
Our Methodology
It's not what we research, but the way we research that makes AssistedLiving.org stand out. We start by identifying problems and challenges in the senior care industry by gaining insight from conversations with industry professionals, older adults, and those that care for them. Next, our research team led by industry experts apply our data-driven research techniques to understand the magnitude of the challenge and how to overcome it. Finally, we present our findings in easy-to-understand guides and studies and share our actionable results with influencers and caregivers, as well as the general public.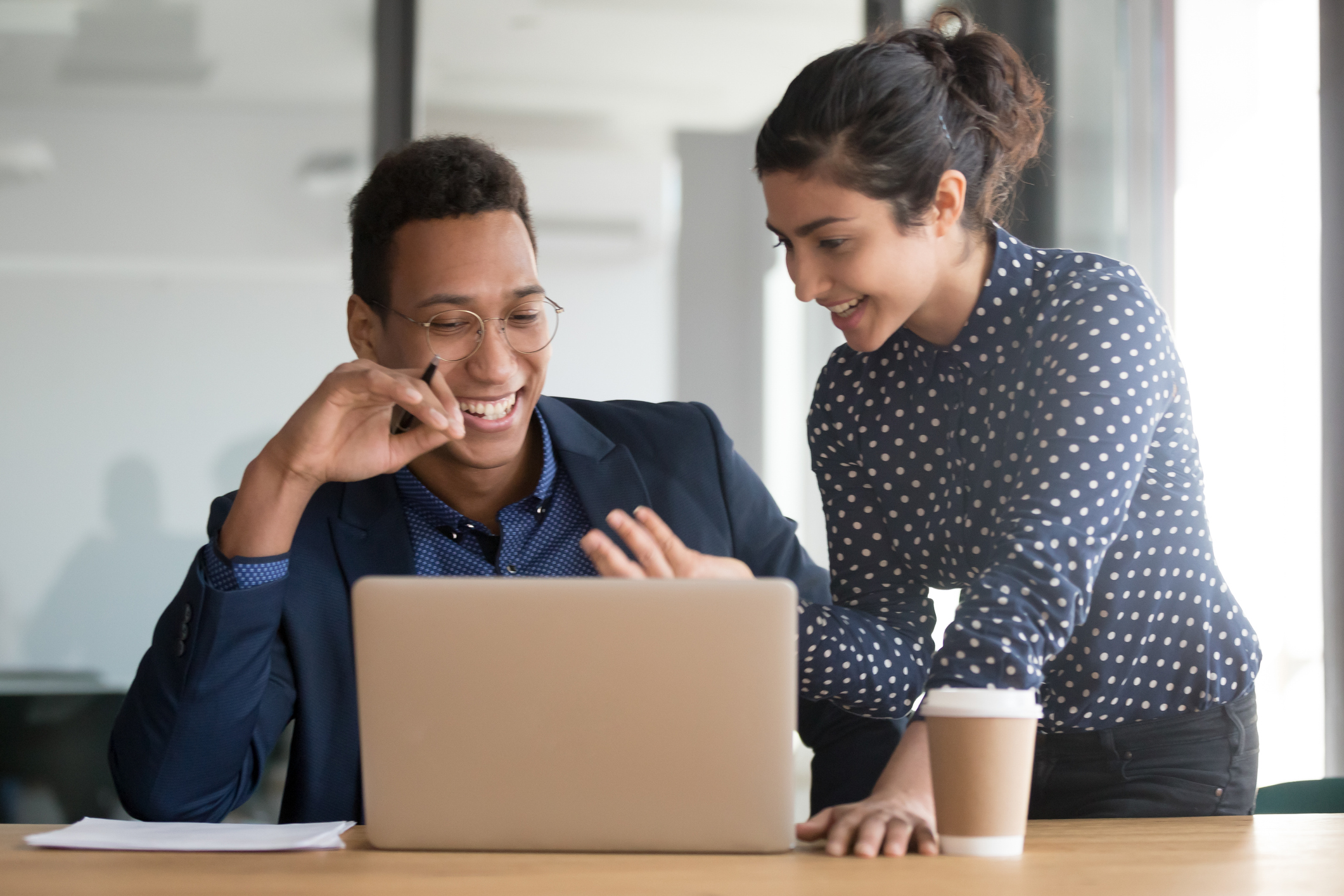 Facility Features (40%)
Facility Health Services Graded on health services provided
on the facility including, but not
limited to, on-site nursing,
pharmacy, skilled nursing,
medicine administration, etc
Facility Amenities Graded on the available
amenities.
Affordability Financial assistance acceptance
and overall costs and value.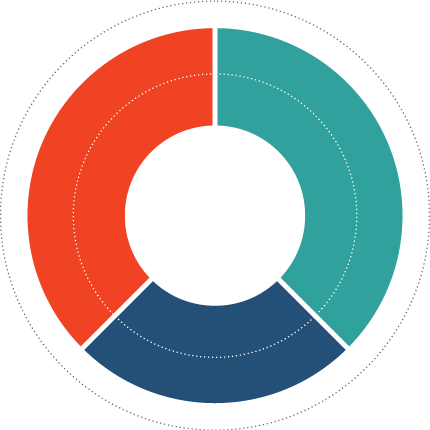 Residential Quality (40%)
Resident Satisfaction Polling & survey of overall facility satisfaction.
Facility Complaint and Violations Number of complaints and violations the facility had. Taking into account improvement over time.
Online Reviews Aggregated verified online reviews.
Location (20%)
Location-Based Benefits Including, but not limited to, proximity to
hospitals, ambulance response times, senior
resources available, and state and city
financial assistance.
Location Quality Local crime rates, incidents against older adults, air quality, climate.
Showing of Communities