Assisted Living in Long Beach, CA
At an assisted living facility, residents typically have access to many amenities, services and activities. To help them maintain their independence, they receive assistance with daily tasks, such as dressing, bathing and taking medication in their private or shared rooms. According to the Genworth Cost of Care Survey, residents in Long Beach pay $5,250 per month for assisted living, which is higher than the national average of $4,500 but on par with California.
COVID-19 Rules for Assisted Living in Long Beach
For assisted living communities, COVID-19 rules and regulations are typically set at the state level. You can view specific rules on our guide to assisted living in CA. These rules change often, and many communities have policies in place that go above and beyond what's required by the state, so you should contact your local community for more information. Additionally, you can contact your local Area Agency on Aging to learn more.
How to Pay for Assisted Living in Long Beach
The cost of assisted living in Long Beach ($5,250) is in line with that of the state but is $750 more expensive than the national monthly average.
Assisted Living in Long Beach vs. Nearby Cities
Assisted living costs in Long Beach are $225 less than its southern neighbor San Diego, which is $5,475. Cities further inland offer lower prices. Residents in Riverside pay $4,000 per month, and Bakersfield's monthly average is slightly less at $3,750.
Long Beach: $5,250
California: $5,250
National: $4,500
San Diego: $5,475
Riverside: $4,000
Bakersfield: $3,750
Assisted Living vs. Other Types of Care in Long Beach, CA
Seniors have other options for care services, including homemaker and home health aide services. Both are similar to assisted living but offer in-home personal care, support with household tasks and running errands for $5,911 per month. Adult day health care is aimed at those who only require support during the weekdays. It costs $1,652 on average and provides supervision and health and therapeutic services. Seniors looking for higher levels of care can be accommodated at a nursing facility where a semiprivate room is $9,125 monthly.
Assisted Living: $5,250
Homemaker Services: $5,911
Home Health Aide: $5,911
Adult Day Health Care: $1,652
Nursing Home (semiprivate room): $9,125
Note: Data for Long Beach was unavailable, so data for the nearest city, Los Angeles, was used instead.
Financial Assistance for Assisted Living in Long Beach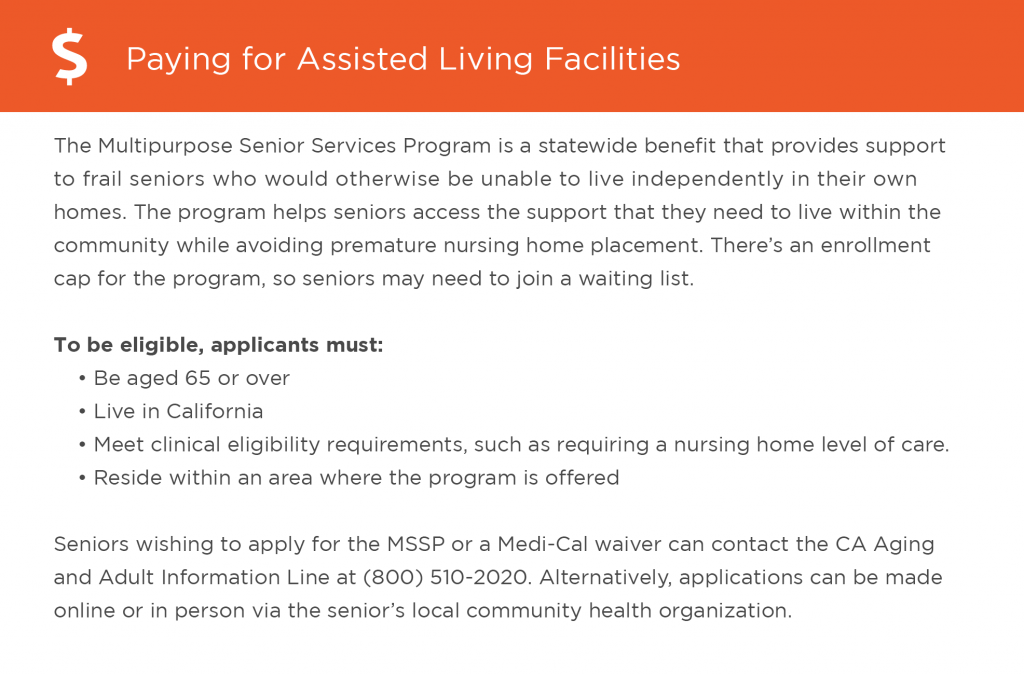 Other Ways to Pay for Assisted Living in Long Beach
Since not everyone can afford to pay for assisted living out-of-pocket, it's important to find alternative methods to help make assisted living more affordable. Some of these options include:
Veterans Benefits
Life Insurance Policy
Long-Term Care Insurance
Reverse Mortgage
For more information about your options for making assisted living more affordable, visit our guide to Assisted Living in Long Beach.
Free and Low-Cost Assisted Living Resources for Seniors in Long Beach
Through various government agencies and nonprofit organizations, residents of Long Beach have access to several resources relating to senior living. Here they can get support with housing, transportation, benefits and health insurance and discover ways of staying fit and healthy.
| | | |
| --- | --- | --- |
| Resource | Contact | Description |
| Long Beach Healthy Aging Center | 562-570-4000 | The Long Beach Healthy Aging Center is operated by the Long Beach Department of Health and Human Services. Its five main focus areas are housing, transportation, safety at home and in the community and quality of life. Its services aim to create a safer, more senior-friendly city. The center provides seniors access to public health nursing and case management services and referrals to multiple other resources. |
| Long Beach Senior Center | 562-570-3500 | Those interested in staying fit, picking up a book or purchasing some homemade crafts can visit the Long Beach Senior Center. They have a senior fitness room and a gift shop where homemade trinkets or other treasures can be bought. The thrift store offers books, household items and clothing at a fraction of the original cost, and there are also meeting rooms, a ballroom, an auditorium and dining facilities that can be rented. |
| Jewish Family and Children's Service of Long Beach/West Orange County | 562-427-7916 | Jewish Family and Children's Service of Long Beach/West Orange County strives to empower the community's residents to make positive changes through professional and affordable counseling and support services. JFCS also supports seniors through case management, emergency financial assistance, food and other essentials and domestic violence education and prevention. The service is available to everyone, regardless of age, gender, religion or economic status. |
| U.S. Department of Veterans Affairs | 562-826-8000 | Seniors of Long Beach can access multiple health resources online at the U.S. Department of Veterans Affairs. They can refill and track VA prescriptions, create lists to organize medications electronically and receive email notifications informing them of delivery times. Using the online VA appointment tool, veterans can schedule, view and manage VA and community care appointments. Veterans can also apply for VA health care and view their lab results here. |
| Medicare Counseling | 800-434-0222 | The Health Insurance Counseling and Advocacy Program's (HICAP) role is to provide free and unbiased health insurance options counseling to those eligible for Medicare. As part of HICAP, counselors conduct workshops in communities throughout the state to help seniors understand their Medicare plan. Seniors can also take advantage of these workshops to determine eligibility for Medi-cal and the Assisted Living Waiver Program. |
Assisted Living Laws and Regulations in Long Beach
Assisted Living Communities in Long Beach are required to follow a set of rules and regulations that are determined by the state. For more specific information, talk with your local community or Area Agency on Aging.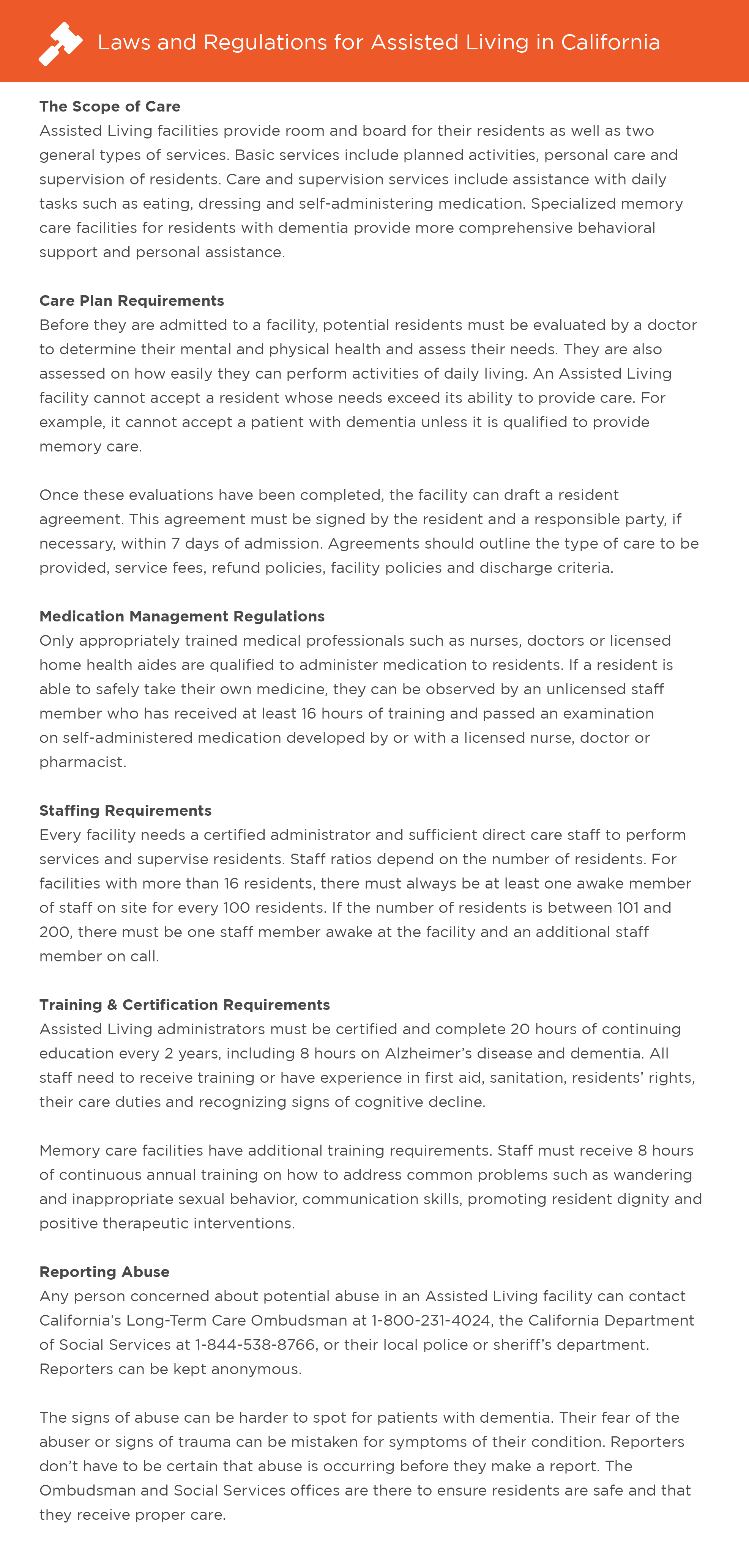 The Top Assisted Living Communities in the Long Beach Area
In order to find the top assisted living communities in the Long Beach area, our team of researchers:
Sorted through 126 communities using our unique methodology
Spent over 30 hours researching assisted living communities in Long Beach
Read more than 1,005 reviews left by residents and their family members
After filtering out facilities that didn't meet our high standards, we were left with 20 assisted living communities that earned our seal of approval. Through this process we discovered that the average cost of assisted living in the city of Long Beach is $5,250, which is the same as the state average of $5,250 and higher than the national average of $4,500.

Jonathan Frank
Licensed Social Worker and Certified Dementia Practitioner
Jonathan Frank
Licensed Social Worker and Certified Dementia Practitioner
Jonathan Frank is a Licensed Social Worker with over 10 years experience working with the geriatric population in a variety of different settings. He received his Masters degree from Rutgers University with a certificate in Aging and Gerontological Services. Additionally, he is a Certified Dementia Practitioner accredited by the National Council of Certified Dementia Practitioners. Jonathan also has Bachelors degree in psychology and worked as an Emergency Medical Technician for 14 years. His passion lies with the elderly and ensuring they age with dignity.
Read on for in-depth information about the top assisted living facilities in Long Beach, a brief dive into our methodology for determining the best assisted living communities, and a searchable directory of 126 communities in the Long Beach area.
AssistedLiving.org Trusted Communities
AssistedLiving.org spent dozens of hours researching the top assisted living communities in the Long Beach area to allow seniors and their families to find the community that's right for them. Click through the facilities listed below to read in-depth reviews, what residents are saying, and details such as base pricing, room types, and more.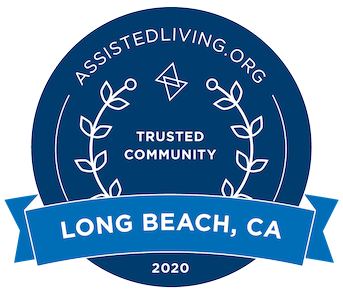 1-Bedroom Apartments, Private Rooms, Shared Rooms
Assisted Living, Memory Care, Hospice, Day Services, Respite
Assisted Living: $2,800, Memory Care: $3,150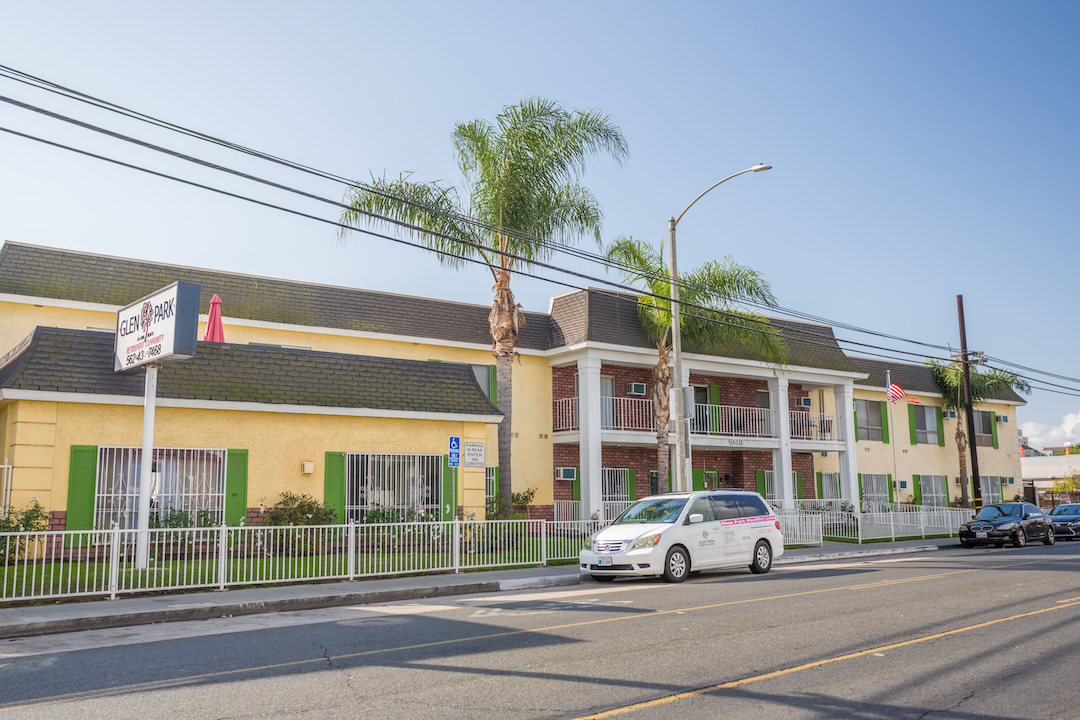 Glen Park at Long Beach provides a home-like environment where seniors can relax and enjoy their retirement years. The trained and professional staff is available 24/7 to assist residents with medication coordination and personal care requirements. Regular resident and family meetings are held to ensure that everyone is happy with the personal care plan and to create an atmosphere of open communication. Doctors and nurses visit the residents when required, and a number of therapies are available on-site, including physical and occupational therapy. Social, educational and physical activities are held regularly, and they include musical entertainment, fitness classes and arts and crafts. Group outings are organized to take residents to local attractions and events, and complimentary transportation is available for shopping trips and medical appointments. Residents can enjoy three nutritious meals that are served daily in the dining room.
What Residents are Saying:
Family members praise the range of activities and welcoming environment, with one reviewer saying, "The environment in Glen Park is extremely warm, peaceful and inviting. My mother tells me that she really enjoys the activities Glen Park provides such as frequent outings, pet therapy, art therapy and her favorite, the live entertainment."
4.4 out of 5
(66) Reviews
1046 E 4th Street, Long Beach, CA 12925
The Chateau of Long Beach
Hacienda Grande Senior Assisted Living
Vista Del Mar Senior Living
Palmcrest Grand Residence
Gardena Retirement Center
Merrill Gardens at Huntington Beach
Oakmont of Huntington Beach
Sea Cliff Assisted Living
Huntington Retirement Hotel
Vista Veranda Assisted Living
Carson Senior Assisted Living
Our Methodology
It's not what we research, but the way we research that makes AssistedLiving.org stand out. We start by identifying problems and challenges in the senior care industry by gaining insight from conversations with industry professionals, older adults, and those that care for them. Next, our research team led by industry experts apply our data-driven research techniques to understand the magnitude of the challenge and how to overcome it. Finally, we present our findings in easy-to-understand guides and studies and share our actionable results with influencers and caregivers, as well as the general public.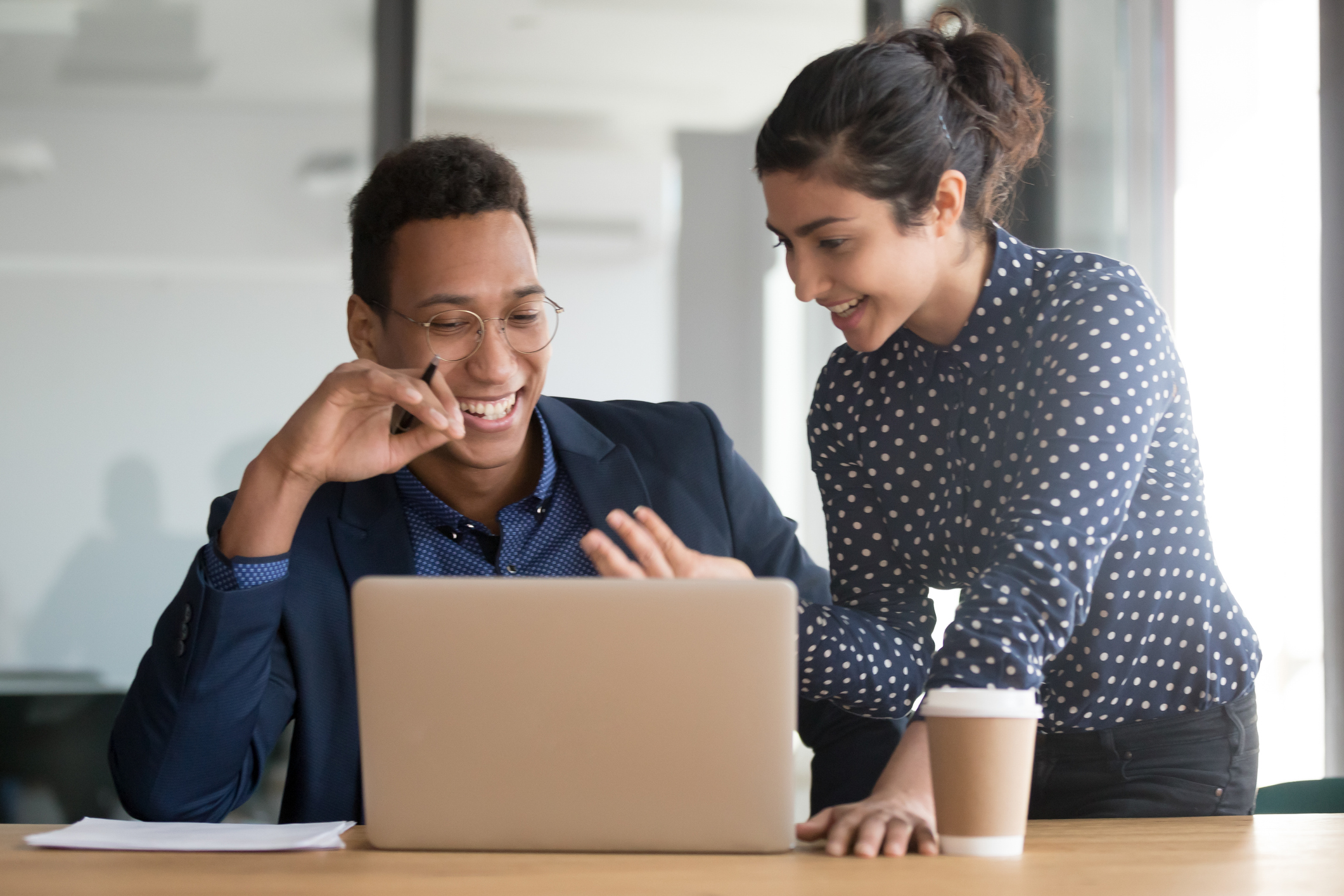 Facility Features (40%)
Facility Health Services Graded on health services provided
on the facility including, but not
limited to, on-site nursing,
pharmacy, skilled nursing,
medicine administration, etc
Facility Amenities Graded on the available
amenities.
Affordability Financial assistance acceptance
and overall costs and value.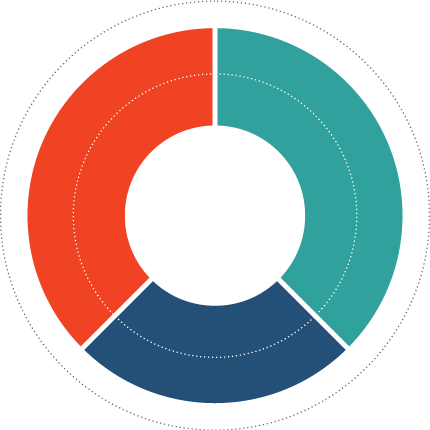 Residential Quality (40%)
Resident Satisfaction Polling & survey of overall facility satisfaction.
Facility Complaint and Violations Number of complaints and violations the facility had. Taking into account improvement over time.
Online Reviews Aggregated verified online reviews.
Location (20%)
Location-Based Benefits Including, but not limited to, proximity to
hospitals, ambulance response times, senior
resources available, and state and city
financial assistance.
Location Quality Local crime rates, incidents against older adults, air quality, climate.
Showing of Communities