COVID-19 Rules for Assisted Living in Santa Monica
For assisted living communities, COVID-19 rules and regulations are typically set at the state level. You can view specific rules on our guide to assisted living in CA. These rules change often, and many communities have policies in place that go above and beyond what's required by the state, so you should contact your local community for more information. Additionally, you can contact your local Area Agency on Aging to learn more.
How to Pay for Assisted Living in Santa Monica
At an average cost of $5,250 per month, assisted living in Santa Monica is substantially more expensive than the national average.
Assisted Living in Santa Monica vs. Nearby Cities
The average monthly cost of assisted living in Santa Monica is $5,250, the same as the Californian average. Nationally, the average monthly price is significantly lower at $4,500. To the northwest of Santa Monica, costs in Oxnard average $5,750 per month. Moving down the coast from Santa Monica, the average monthly price is $5,475 in San Diego. Assisted living is much more affordable in the inland cities of Bakersfield and Riverside, where monthly costs average $3,750 and $4,000, respectively.
Santa Monica: $5,250
California: $5,250
National: $4,500
Oxnard: $5,750
San Diego: $5,475
Bakersfield: $3,750
Riverside: $4,000
Assisted Living vs. Other Types of Care in Santa Monica, California
The prices for other types of care in Santa Monica vary widely. Homemaker assistance and home health aide services are significantly more expensive, each costing $5,911 per month. Adult day health care is the most affordable option at $1,652 per month, while nursing homes cost the most at $9,125 per month.
Assisted Living: $5,250
Homemaker Assistance: $5,911
Home Health Aide: $5,911
Adult Day Health Care: $1,652
Nursing Home (semiprivate room): $9,125
Note: Data for Santa Monica was unavailable, so data for the nearest city, Los Angeles, was used instead.
Financial Assistance for Assisted Living in Santa Monica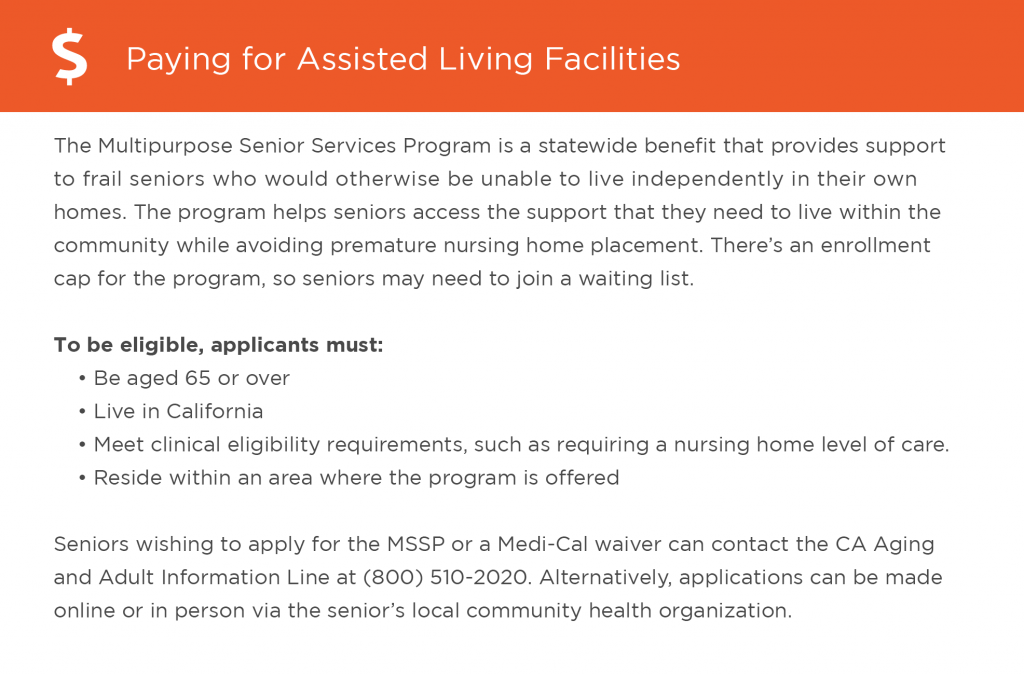 Other Ways to Pay for Assisted Living in Santa Monica
Since not everyone can afford to pay for assisted living out-of-pocket, it's important to find alternative methods to help make assisted living more affordable. Some of these options include:
Veterans Benefits
Life Insurance Policy
Long-Term Care Insurance
Reverse Mortgage
For more information about your options for making assisted living more affordable, visit our guide to Assisted Living in Santa Monica.
Free and Low-Cost Assisted Living Resources for Seniors in Santa Monica
Many free and low-cost resources are available for seniors in Santa Monica. They provide a wide range of services, including recreational activities, transportation, advocacy and education.
| | | |
| --- | --- | --- |
| Resource | Contact | Service |
| County of Los Angeles Workforce Development, Aging and Community Services | (888) 211-0644 | As the Area Agency on Aging serving Santa Monica, this department offers counselors through its Linkages Program to provide care management, case monitoring and referrals for older adults. The Aging Mastery Program offers 10 weeks of classes that combine evidence-based materials, expert speakers, group discussions and small rewards to help seniors improve their health, finances and lives. The Title V Senior Community Service Employment Program provides subsidized part-time work-based training opportunities with community service organizations for low-income adults 55 and older to help them gain employment. |
| Santa Monica Community Services Department | (310) 458-8701 | This organization provides job skills assessment, training and placement services to older adults. It also offers low-cost recreational and exercise classes, such as dancing, swimming and cooking. The SMC Emeritus program provides educational classes specially designed for older adults, including arts, brain exercises, computer training and creative writing. A senior Latino club provides social and educational activities in Spanish. |
| Culver City Senior Center | (310) 253-6700 | Older adults can work out seven days a week at the fitness room for a fee. Other amenities include a computer lab that opens three days per week and a pool room featuring multiple pool tables. Many social activities and educational classes are available, such as line and ballroom dancing, language classes, holiday parties and watercolor workshops. Financial and medical professionals regularly visit to deliver seminars catering to seniors' needs. Seniors can also join community outings to visit nearby or faraway destinations. |
| Mobility On-Demand Every Day Program | (310) 394-9871 | This program offers subsidized Lyft and wheelchair-accessible van rides within Santa Monica and to select medical facilities outside the city for seniors 65 and older. Each ride costs a nominal fee for eligible low-come seniors. |
| WISE & Healthy Aging | (310) 394-9871 | Older adults can participate in recreational activities such as chair yoga and intergenerational events and enjoy hot lunches and snacks at the Adult Day Service Center. The Long-Term Care Ombudsman Program advocates for seniors living in assisted living communities. |
Assisted Living Laws and Regulations in Santa Monica
Assisted Living Communities in Santa Monica are required to follow a set of rules and regulations that are determined by the state. For more specific information, talk with your local community or Area Agency on Aging.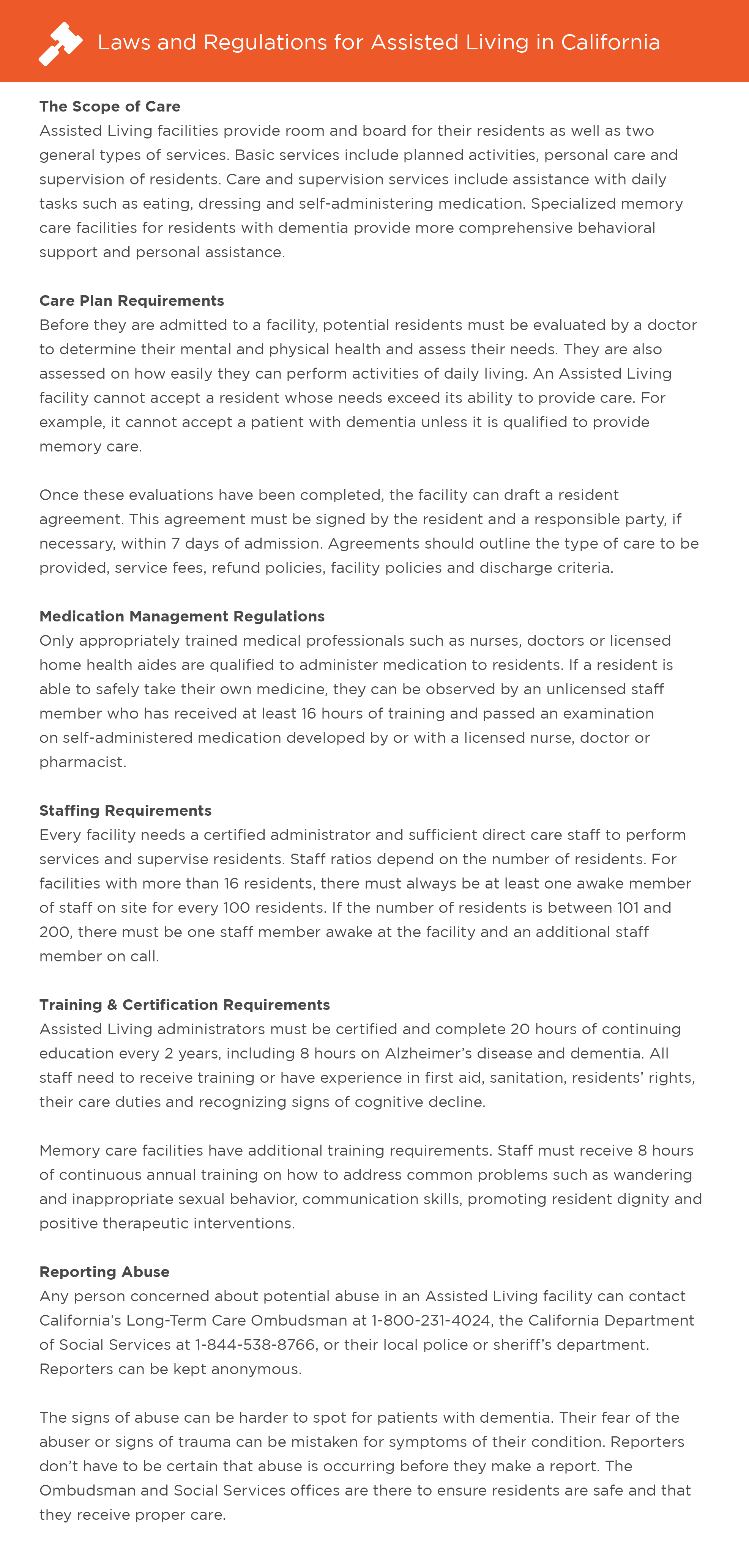 The Top Assisted Living Communities in the Santa Monica Area
In order to find the top assisted living communities in the Santa Monica area, our team of researchers:
Sorted through 60 communities using our unique methodology
Spent over 15 hours researching assisted living communities in Santa Monica
Read more than 480 reviews left by residents and their family members
After filtering out facilities that didn't meet our high standards, we were left with 10 assisted living communities that earned our seal of approval. Through this process we discovered that the average cost of assisted living in the city of Santa Monica is $5,350, which is the same as the state average of $5,250 and higher than the national average of $4,500.

Jonathan Frank
Licensed Social Worker and Certified Dementia Practitioner
Jonathan Frank
Licensed Social Worker and Certified Dementia Practitioner
Jonathan Frank is a Licensed Social Worker with over 10 years experience working with the geriatric population in a variety of different settings. He received his Masters degree from Rutgers University with a certificate in Aging and Gerontological Services. Additionally, he is a Certified Dementia Practitioner accredited by the National Council of Certified Dementia Practitioners. Jonathan also has Bachelors degree in psychology and worked as an Emergency Medical Technician for 14 years. His passion lies with the elderly and ensuring they age with dignity.
Read on for in-depth information about the top assisted living facilities in Santa Monica, a brief dive into our methodology for determining the best assisted living communities, and a searchable directory of 60 communities in the Santa Monica area.
AssistedLiving.org Trusted Communities
AssistedLiving.org spent dozens of hours researching the top assisted living communities in the Santa Monica area to allow seniors and their families to find the community that's right for them. Click through the facilities listed below to read in-depth reviews, what residents are saying, and details such as base pricing, room types, and more. Bentley Suites by Serenity Care Health
Private Rooms, Shared Rooms
Assisted Living, Memory Care, Hospice, Day Services, Respite, Skilled Nursing Seniors find an intimate, nurturing environment in this family-owned assisted living facility. The 44-resident capacity fosters customized care with a low staff-to-patient ratio that promotes personalized attention. A spacious center courtyard provides ample room for outdoor recreation in the fresh beach air. Medical needs are addressed promptly by an on-site RN, medical director and pharmacy consultant. A nutrition director and activity director ensure residents receive specialized meal plans and an engaging array of fitness, social and educational opportunities.
What Residents are Saying:
Visting family members are impressed by the caring staff. One says, "Bentley Suites is far better managed and run than any other Assisted Living facility we visited or used... The competence and compassion of the staff is excellent. Many staff have been there over 10 years."
3.78 out of 5 stars
(9) Reviews
851 4th Street, Santa Monica, CA 12811
Brookdale Santa Monica Gardens
Atria Park of Pacific Palisades
Studio Royale Assisted Living
Our Methodology
It's not what we research, but the way we research that makes AssistedLiving.org stand out. We start by identifying problems and challenges in the senior care industry by gaining insight from conversations with industry professionals, older adults, and those that care for them. Next, our research team led by industry experts apply our data-driven research techniques to understand the magnitude of the challenge and how to overcome it. Finally, we present our findings in easy-to-understand guides and studies and share our actionable results with influencers and caregivers, as well as the general public.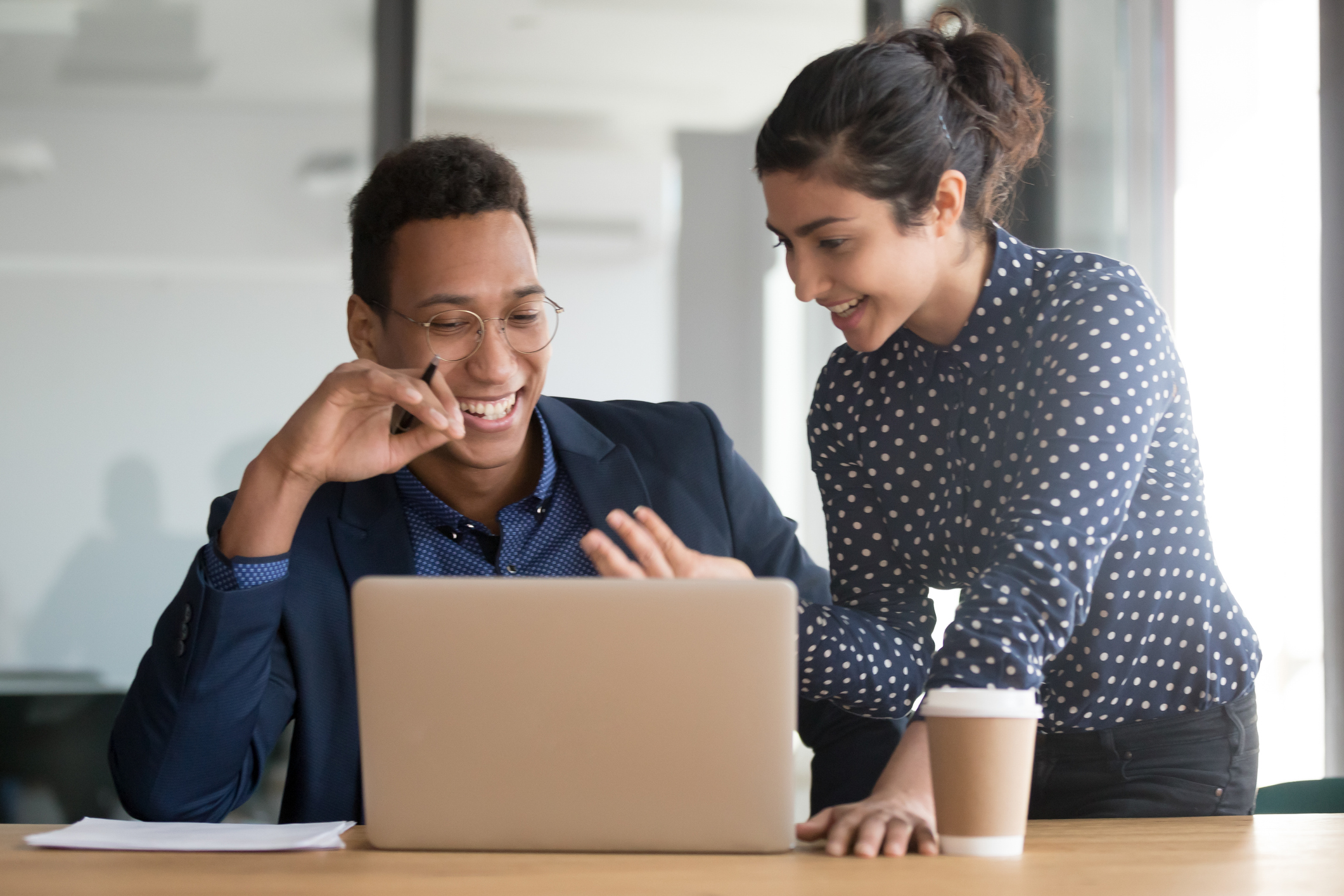 Facility Features (40%)
Facility Health Services Graded on health services provided
on the facility including, but not
limited to, on-site nursing,
pharmacy, skilled nursing,
medicine administration, etc
Facility Amenities Graded on the available
amenities.
Affordability Financial assistance acceptance
and overall costs and value.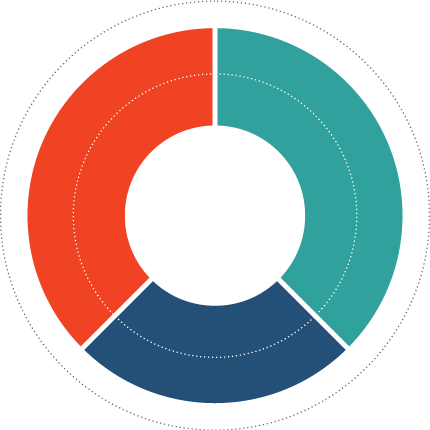 Residential Quality (40%)
Resident Satisfaction Polling & survey of overall facility satisfaction.
Facility Complaint and Violations Number of complaints and violations the facility had. Taking into account improvement over time.
Online Reviews Aggregated verified online reviews.
Location (20%)
Location-Based Benefits Including, but not limited to, proximity to
hospitals, ambulance response times, senior
resources available, and state and city
financial assistance.
Location Quality Local crime rates, incidents against older adults, air quality, climate.
Showing of Communities